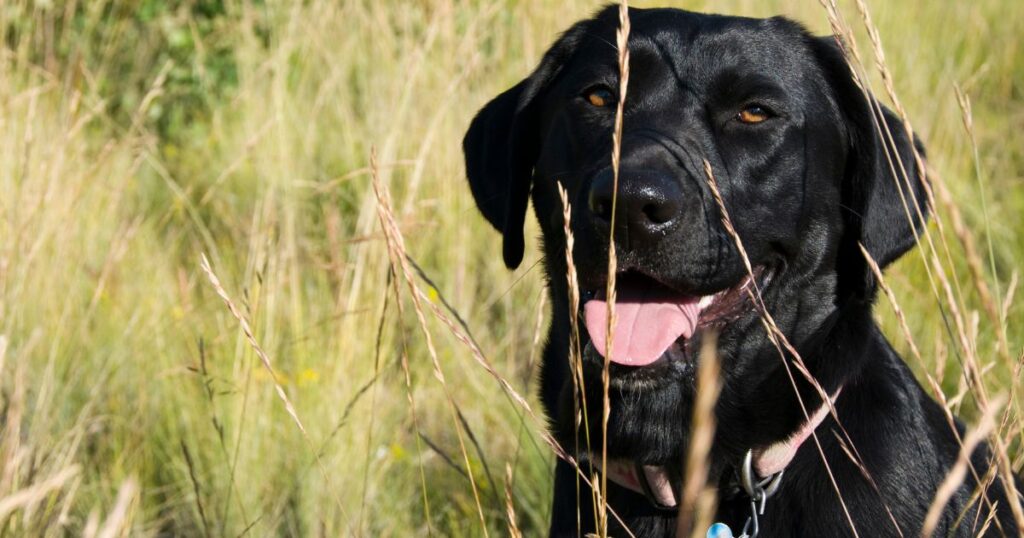 Hunting dog names have been an essential aspect of bonding with an owner's sporting companion for generations. Whether it's a retriever, pointer, setter, or spaniel, a skilled hunting dog requires a fitting title that reflects its attributes and demeanor in the field. These names range from renowned hunters to mythological figures and can provide both inspiration and homage to the storied tradition of the hunting partnership.
Finding the perfect moniker for a hunting dog can be exciting and meaningful. It is an opportunity to choose a name that showcases the dog's unique characteristics, as well as paying tribute to its breed's history and purpose. From powerful and strong names like Artemis and Xena to playful, nature-inspired titles like Finn and Ivy, there is a wide variety to suit any canine's personality.
Naming a hunting dog should express the connection between the owner and the dog while representing both the dog's abilities and their shared adventures in the great outdoors. The name should not only resonate with the owner but also hold significance within the hunting community as a symbol of skill, resilience, and companionship.
Naming Your Hunting Dog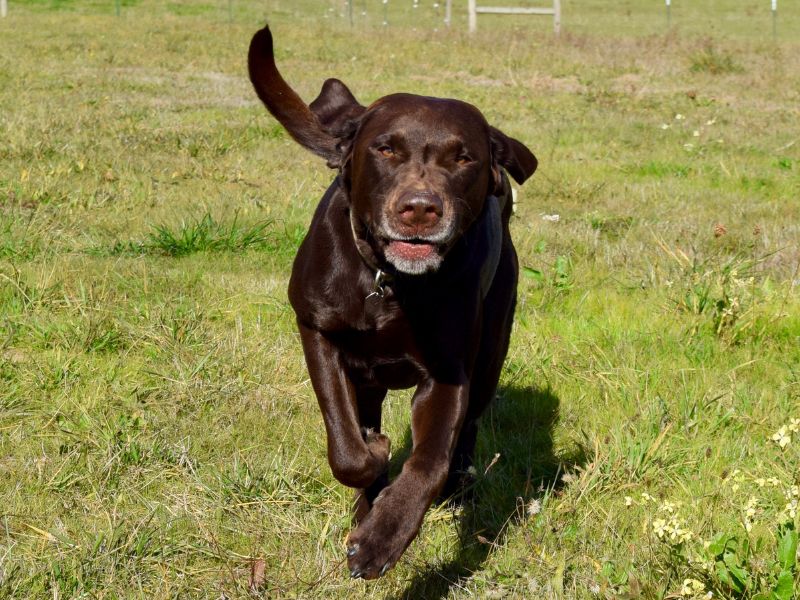 When it comes to naming your hunting dog, you might want to choose a name that reflects their purpose, lineage, or personality. A popular approach is to select names that have a connection to hunting or outdoor activities. For instance, you could consider names like Benelli, Browning, Colt, or Gauge.
Another option is to choose names based on mythology or folklore. For instance, you might consider naming your female hunting dog Artemis, after the Greek goddess of the hunt, or Xena, a modern fictional character known for her warrior abilities. For male hunting dogs, you could explore names like Ace, Apollo, or Ash, as these sound fierce and are easy to call out in the field, as suggested by Pet Keen.
You could also name your hunting dog after famous hunters from history or popular culture. Some examples include Ben Lilly, Daniel Boone, or even a fictional character like Indiana Jones. Such names can help emphasize the adventurous spirit and skill of both the dog and the owner.
When selecting a name, it is essential to find one that is short, easy to pronounce, and unique to avoid confusion with other dogs. It's also essential to consider the breed and lineage, as some breeders or governing bodies may have specific naming conventions, as noted by Field & Stream.
In summary, selecting the perfect name for your hunting dog can be both fun and meaningful. Explore various themes, such as hunting-related names, mythology, or even historical figures to find a name that suits your dog's personality and purpose.
Choosing Hunting Dog Names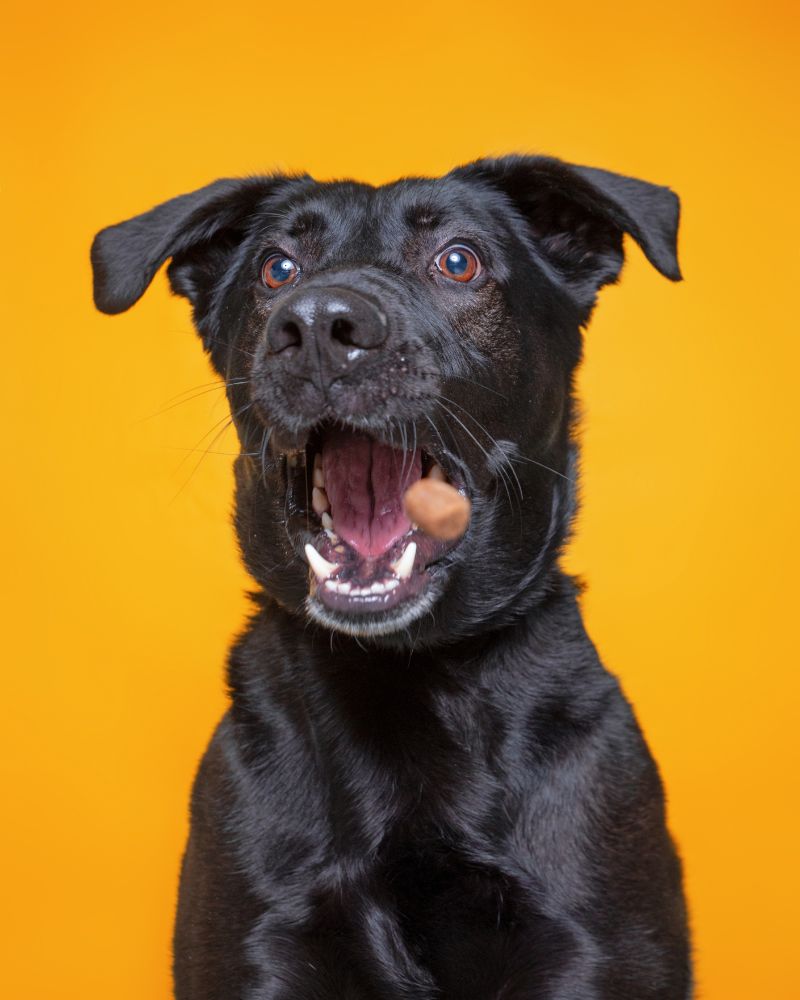 When selecting a hunting dog name, it's essential to consider the dog's breed, personality, and the type of hunting they will be involved in. There are countless options, ranging from classic and traditional names to unique and modern ones, tailored to the dog's features or inspired by nature.
The naming process can begin by focusing on specific traits such as the dog's tracking skills. For example, names like Chase or Scout are suitable for dogs with exceptional tracking abilities, as mentioned by the American Kennel Club.
If you prefer to choose from a broader range of selections, here is a list of hunting dog names:
Alfred
Angus
Archie
Bandit
Baxter
Buck
Bud
Captain
Champ
For the full list, you can check out The Labrador Site.
Additionally, you can choose names that are inspired by nature, particularly if you and your dog enjoy spending time in the great outdoors. For instance, consider names like Aspen, Flint, River, Sage, or Willow, as suggested by Outdoor Life.
Hunting dog names can also pay tribute to famous hunters in history. Names like Ben Lilly, Daniel Boone, or Davy Crockett can give your dog a proud and robust title, as shared by PetMag.
Male Hunting Dog Names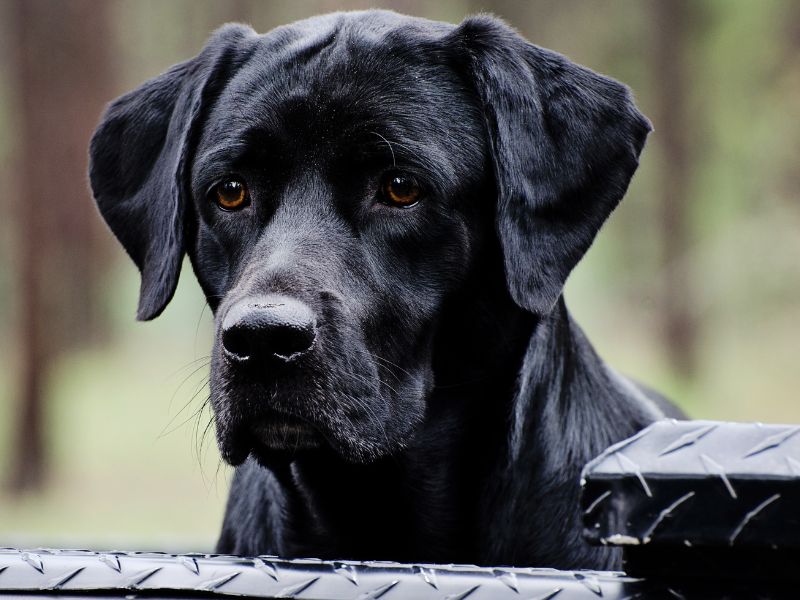 Choosing the perfect name for a male hunting dog can be a fun and exciting task. The right name will reflect the dog's personality, hunting abilities, and breed characteristics. Below, find a collection of male hunting dog names inspired by various sources to help you select the ideal name for your loyal companion.
Some male hunting dog names are inspired by weaponry or hunting tools, such as:
Other names are derived from nature, animals, or their distinct characteristics, such as:
Additionally, some male hunting dog names are inspired by famous hunters or historical figures, such as:
Regardless of the name you choose, make sure it suits the personality, breed, and traits of your male hunting dog. A well-chosen name is a great way to bond with your dog and ensure effective communication during hunting expeditions.
Female Hunting Dog Names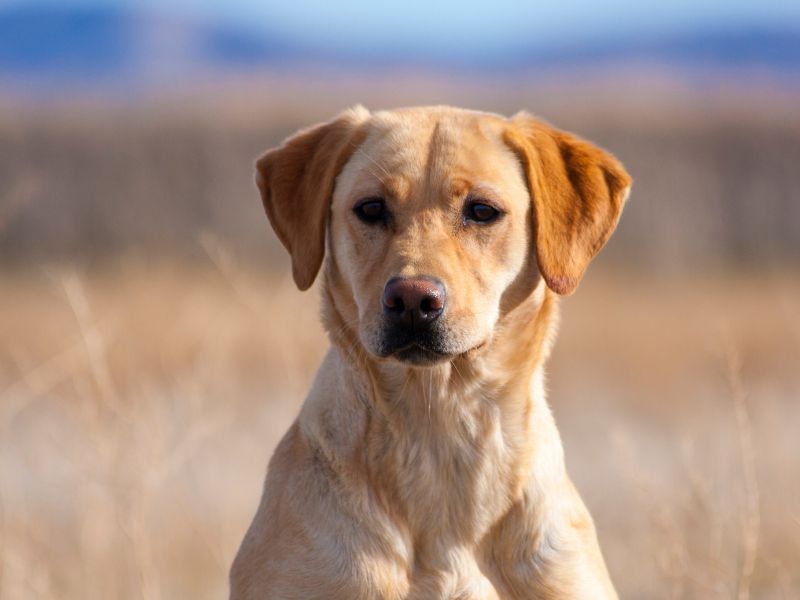 Choosing the perfect name for your female hunting dog can be a fun and rewarding task. Consider selecting a name that reflects her hunting abilities or showcases her adventurous spirit. The following paragraphs provide various options for female hunting dog names that you can use as a starting point or inspiration for your new companion.
Names inspired by mythological characters or strong female figures can be a great choice for hunting dogs. For instance, Artemis is the Greek goddess of the hunt, while Athena, Freya, and Atalanta are also strong female names associated with prowess and courage. Other options include Aurora, Xena, and Cleopatra, which can all evoke strength and tenacity in your female hunting dog.
Many female hunting dog names can be derived from hunting gear, weaponry, or slang. Examples include Arrow, Beretta, Buckshot, Bullet, and Magnum. These names emphasize your dog's physical abilities and skills as a hunting companion. Additionally, using names associated with hunting tools and equipment can create a strong bond between you and your dog, as well as communicate her purpose as a hunter.
Female hunting dogs can also be named after natural elements or wildlife, giving them an appropriate aura of wildness and outdoor skills. Names like Aspen, Daisy, Willow, and Stormy highlight your dog's connection to the natural world and her innate hunting instincts. These names can be particularly fitting for dogs that excel at tracking, pointing, or retrieving while in the great outdoors.
If you want to give your female hunting dog a unique and unconventional name, you can also turn to popular culture or fictional characters. Choices such as Arya, Daenerys, and Captain Marvel pay homage to strong and fearless women from literature, television, and film, embodying qualities you may want your hunting dog to exhibit.
In the end, the name you choose for your female hunting dog should be one that captures her personality, strengths, and the special bond you share. By considering various naming options, you will find the perfect fit for your new hunting companion.
Duck Hunting Dog Names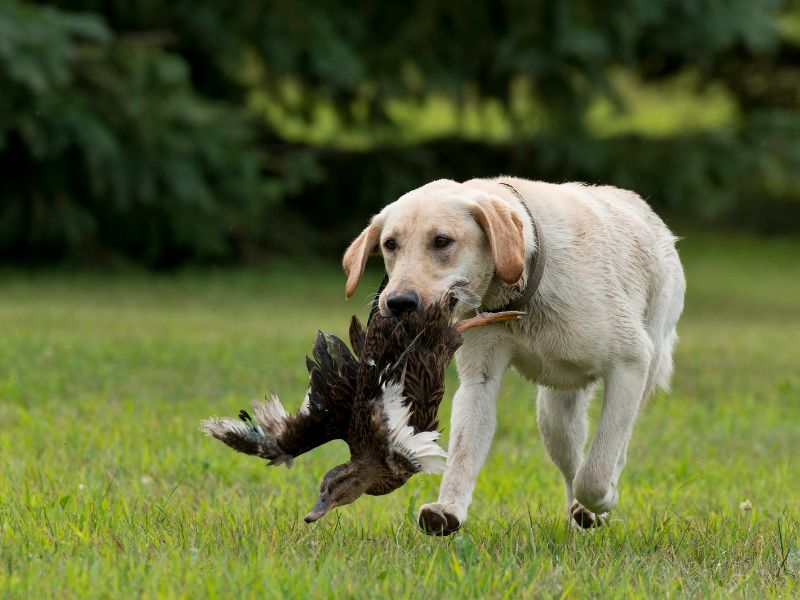 Duck hunting dog names are often inspired by the dogs' strength, agility, and instincts. Some popular names for duck hunting dogs include:
These names showcase the dog's prowess in the field, while also capturing their unique personalities. Duck hunting dog names can also be inspired by the equipment used in the sport, such as:
Besides the equipment, duck hunting dog names can be inspired by nature and water, particularly as these dogs are often required to retrieve in wet environments:
Finding the perfect name for your duck hunting dog is a personal decision, and the best name will reflect both the dog's abilities in the field and their bond with their owner. Whether drawing from mythology, equipment, or nature, duck hunting dog names emphasize the unique attributes and skills that these dogs offer.
Pheasant Hunting Dog Names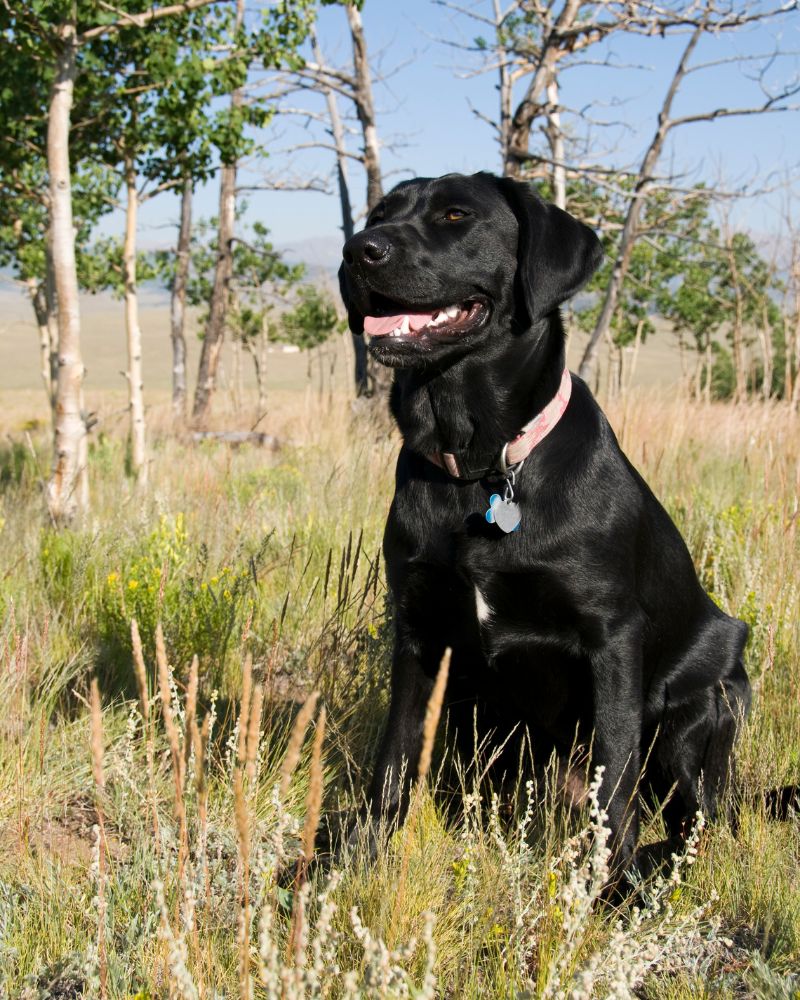 Choosing the perfect name for a pheasant hunting dog can be quite challenging. To make this task easier, here are some well-suited pheasant hunting dog names based on different attributes, like their hunting abilities and their connection to the outdoors.
Male Pheasant Hunting Dog Names:
Fydrich – A unique name with unknown origins, giving it a sense of mystery.
Sarge – Short for sergeant, conveying authority and power.
Tank – A good name for big dogs or big game hunters.
Tracker – Highlights the dog's ability to track pheasants in the field.
Hawk – Named after a bird of prey, as a nod to the dog's keen hunting instincts.
Female Pheasant Hunting Dog Names:
Bella – A popular option for a female hunting dog.
Daisy – A name that brings to mind both the beauty of the outdoors and the strength of a hunting dog.
Rosie – A name that evokes the rose's elegance and toughness in the wild.
Scout – Denoting the dog's natural ability to scout out pheasants during a hunt.
Sage – A name inspired by the aromatic plant found in the wild, suggesting wisdom and outdoorsy spirit.
In conclusion, selecting the ideal name for a pheasant hunting dog is a personal decision. These names should serve as inspiration and help dog owners find the perfect name to suit their dog's unique personality and prowess in the field.
Cool Hunting Dog Names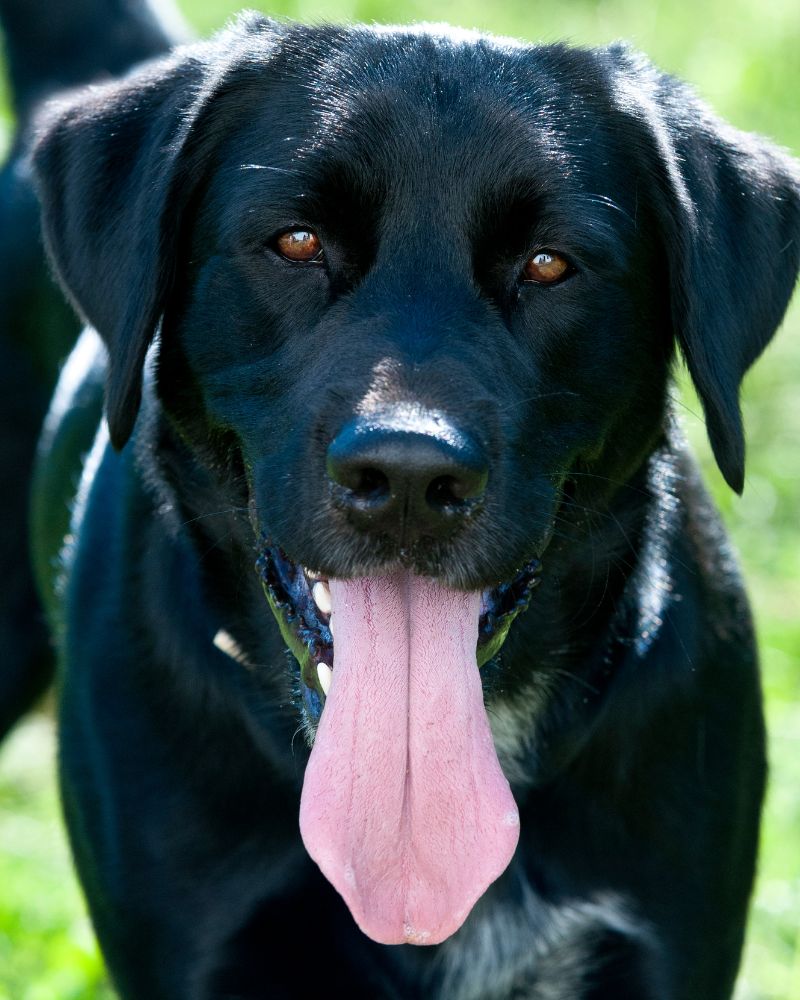 For those who are looking for a unique and cool hunting dog name for their canine companion, there are several options to choose from. Drawing inspiration from nature, history, and mythology can provide a wide range of catchy and memorable dog names.
Some cool hunting dog names inspired by nature include Aspen, Cedar, Flint, Willow, and Storm. Using these names not only reflects the dog's hunting abilities but also highlights their connection to the outdoors and their roots in nature.
Another set of fascinating hunting dog names can be inspired by famous hunters from history or fictional characters known for their hunting prowess. For instance, naming your dog after renowned hunters like Daniel Boone or Davy Crockett can pay homage to their adventurous spirit and unique skills. For fans of mythology, you might consider names like Apollo, Artemis, or Athena – all of whom were famed in Greek mythology for their hunting abilities.
Besides history and mythology, using a term, tool, or weapon related to hunting culture can create a cool and fitting name for your hunting dog. Names such as Buck, Bandit, or Scout have a paramilitary or outdoorsy feel and can accurately represent a dog's skillful tracking abilities in the wilderness.
These cool hunting dog names not only reflect the dog's inherent qualities but also serve as a conversation starter, allowing individuals to bond over their shared passion for hunting and outdoor activities.
Unique Hunting Dog Names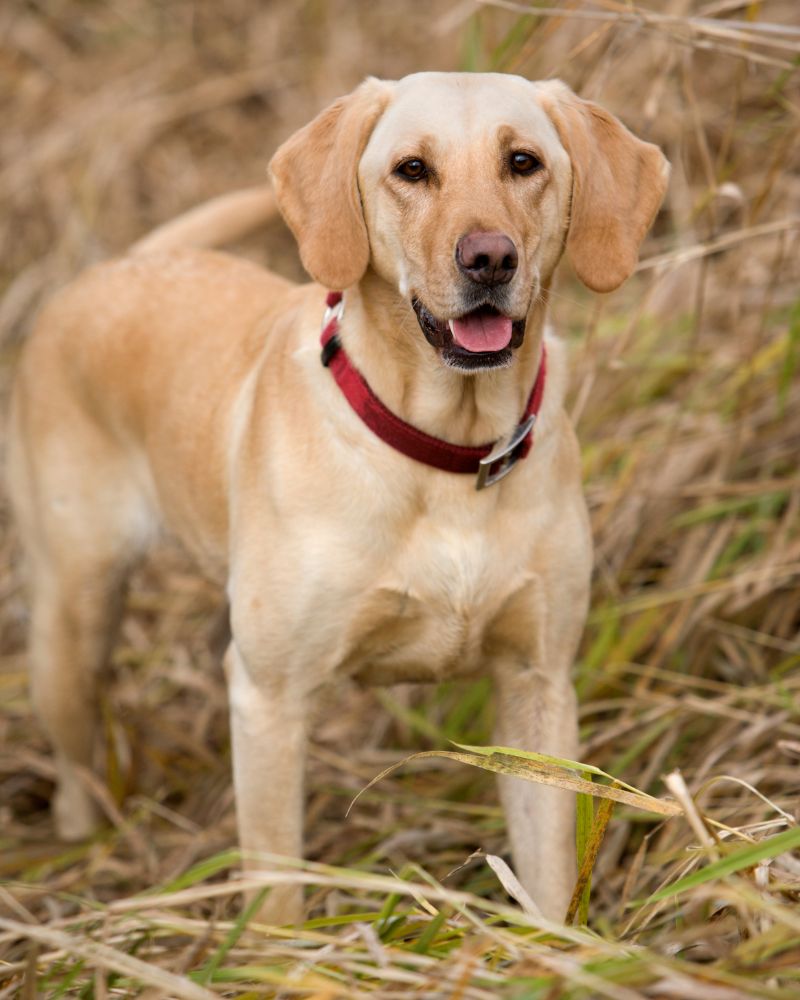 Finding the perfect name for your hunting dog can be a fun and exciting task. With so many names to choose from, it's important to pick one that reflects your dog's personality, breed, or hunting prowess. Here are some unique and interesting hunting dog names to consider.
For a strong and fierce female hunting dog, names like Aurora, Arya, Ivy, or Freya might be fitting choices. Freya, for example, is the name of the Nordic goddess of love and war, making it an excellent choice for a dog that is both lovable and adept at hunting (source). Other unique female hunting dog names include Coral, Idun, and Hera.
For male hunting dogs, names inspired by famous hunters or hunting-related themes can be a great way to add some character. Ben Lilly was a famous hunter known for tracking cougars, grizzlies, and black bears (source). Similarly, Daniel Boone and Davy Crockett were legendary hunters, and their names could make a strong statement for your hunting companion.
Breed-specific names can be another way to find a unique hunting dog name. For example, Labrador Retrievers are among the most popular hunting dogs (source). Choosing a name that connects to their breed, such as Yellowstone for a yellow Lab or Chocolate Thunder for a chocolate Lab, can be both interesting and meaningful.
Incorporating nature-inspired names can also add a unique touch. Names like Fox, Hawk, or Bear convey a sense of agility, strength, and intelligence, making them perfect for your hunting dog (source). Furthermore, names like Willow, Dakota, and Shiloh can evoke a sense of the great outdoors and reflect your dog's natural hunting instincts.
Best Hunting Dog Names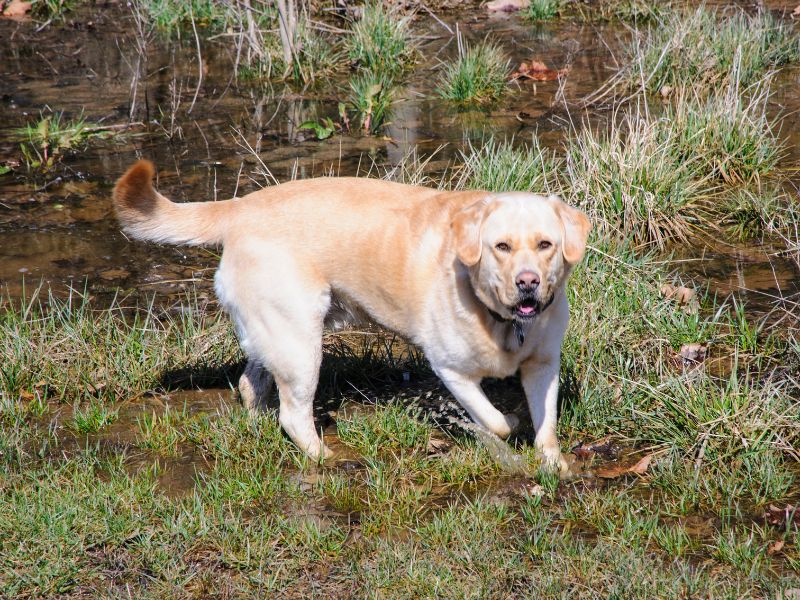 When it comes to choosing the perfect name for your hunting dog, you might want to consider names that are inspired by the outdoors, nature, or the fierce and strong attributes of these canine companions. These names will not only exhibit their exceptional hunting skills but also depict their toughness and unwavering spirit.
A few top hunting dog names inspired by nature and the great outdoors include Aspen, Cedar, Sage, and Willow. These names, derived from trees and plants, symbolize the connection between your dog and the environment in which they excel.
For those looking for names with a touch of fierceness, some notable options for female hunting dogs are Artemis, the Greek goddess of the hunt, and Xena, reminiscent of the warrior princess character. Similarly, for male hunting dogs, names like Bear, Hawkeye, or Duke can portray their bold personalities.
Choosing a hunting dog name inspired by mythology and popular culture can also provide a unique twist. Names like Apollo, Athena, and Thor evoke images of ancient gods, while Arya, Rogue, and Gunnar take cues from strong, resilient characters in films and literature.
Finally, incorporating the hunting theme itself, consider names like Arrow, Chase, Hunter, or Scout. These names emphasize the dog's purpose and demonstrate their important role in the hunting experience.
Ultimately, the right hunting dog name should resonate with both the owner and the dog, reflecting their special bond and shared love for the great outdoors.