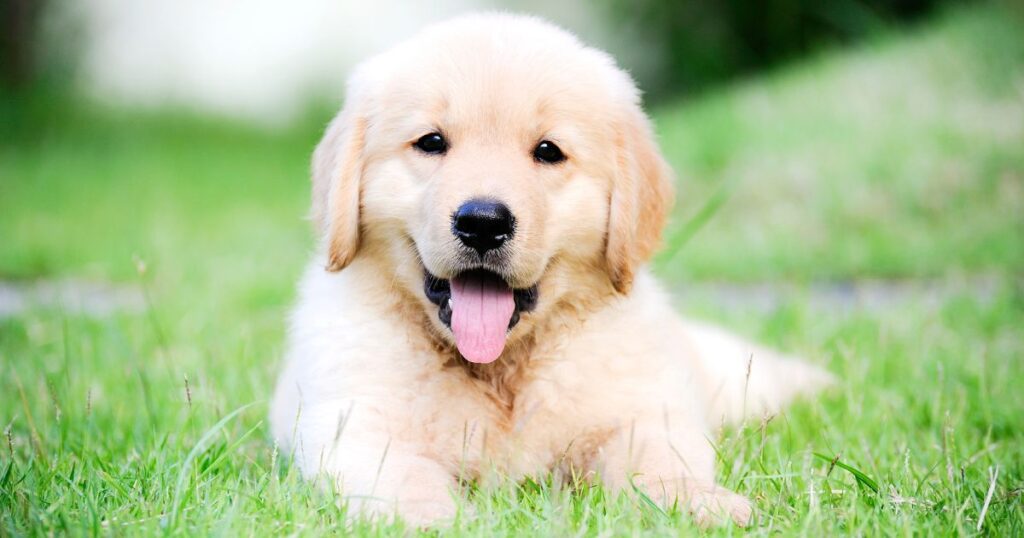 Deciding on the best time to bring home a puppy can be both exciting and challenging. It is important to consider various factors, such as personal schedules, seasons, and the puppy's age, to ensure a smooth transition into their new home. By understanding when the ideal time is, prospective pet owners can provide the right environment and care for their new furry family member.
When searching for the perfect time, the individual's personal situation should be taken into account. A period with ample time for training and socialization is crucial for developing a strong bond and ensuring the puppy's well-being. According to The Spruce Pets, the best time of year for welcoming a puppy is when the owner's schedule allows them to focus on these important aspects.
From the puppy's perspective, the appropriate age for adoption plays a significant role. Most experts suggest that 7 to 8 weeks of age is ideal, as this falls within their socialization period. This critical time, as stated by Family Handyman, allows the puppy to learn valuable skills and adapt to their new surroundings more easily.
Puppies vs Isolation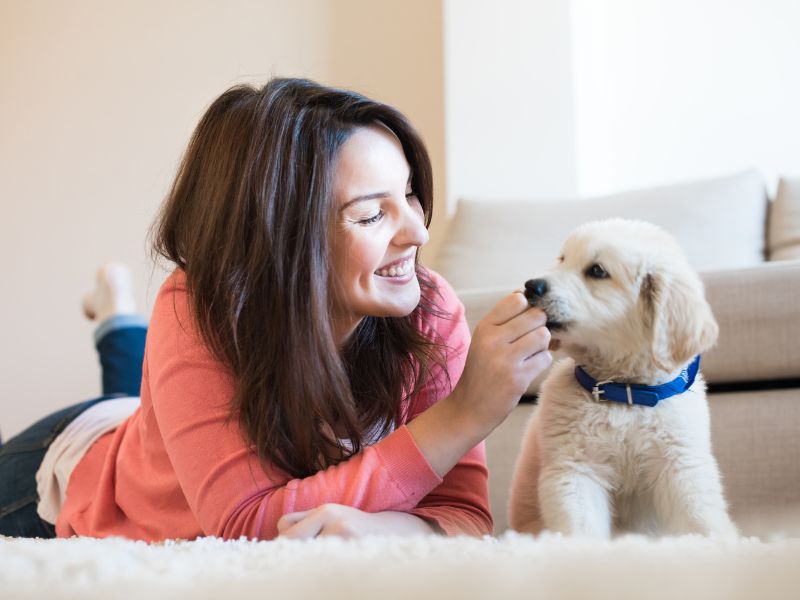 During times of isolation, such as during a pandemic, many people begin to consider the idea of getting a new puppy to keep them company. While spending more time at home can provide a unique opportunity to bond with a new pet, there are several factors to consider in regards to the puppy's long-term well-being.
One of the concerns raised during isolation is the proper socialization of puppies. According to Whole Dog Journal, the first three months of a puppy's life are crucial for socialization, and it's essential for them to be exposed to various people, animals, stimuli, and environments for healthy development. During periods of isolation, social interactions might be limited, creating potential challenges in adequately socializing your new furry friend.
However, there are ways to socialize your puppy safely during isolation. You can introduce your pup to different household members, invite friends over for socially-distanced interactions, or use technology like video calls to expose your pet to new faces and voices. Additionally, exploring different areas of your home and backyard, exposing the puppy to various sounds or scents, and introducing new toys can provide valuable experiences for the dog.
Another important aspect to consider is creating a balanced routine for the puppy. With individuals spending more time at home, there's a risk of puppies becoming overly attached and reliant on human presence. As per AKC, it's important to teach puppies how to be alone and gradually increase their time spent without human interaction. This training will help them become more independent and better prepared for post-isolation life when routines eventually return to normal.
In conclusion, while isolation may offer opportunities for bonding with a new puppy, it's crucial for prospective pet owners to consider the challenges of proper socialization and independence training during this time. By finding creative ways to socialize puppies safely and ensuring they learn to spend time alone, pet owners can ensure their new additions will grow into well-adjusted and happy members of their family.
Socialization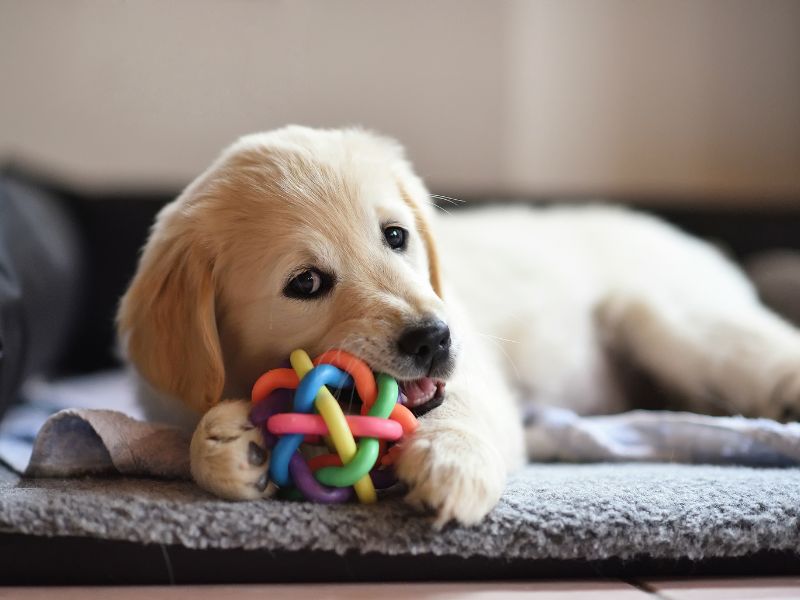 One of the critical factors to consider when getting a new puppy is the socialization process. Socialization plays an essential role in helping your puppy become comfortable in new environments and maintain confidence in various situations. The first three months of a puppy's life are crucial for their development and overall temperament as an adult dog
WebMD emphasizes the significance of early socialization, as it influences a puppy's reactions to new people, animals, and experiences. A well-socialized puppy is likely to be friendlier, less anxious, and less aggressive than one with inadequate socialization.
As suggested by the American Kennel Club, responsible breeders should begin the socialization process before the owners bring the puppy home. This should include gentle handling and positive interactions during the first few weeks of the puppy's life. As the puppy's new owner, you should continue the socialization process as early as possible, to ensure a smooth transition into various environments.
According to AKC guidelines, puppies can start socialization classes as early as 7-to-8 weeks of age, provided they receive a minimum of one set of vaccines at least 7 days prior to the first class. You should also engage your pup in safe socialization activities, such as visiting friends' homes, going for car rides, and exposing them to various sights and sounds while on a leash.
Preventive Vet suggests that it is a good time to begin socialization activities with your puppy one week after their first round of vaccines. However, it is crucial to avoid contact with other dogs outside of puppy class until your puppy has finished their vaccination schedule to minimize the risk of illness. This precautionary measure will ensure that your puppy remains healthy and happy during their socialization journey.
Normal Socialization Practices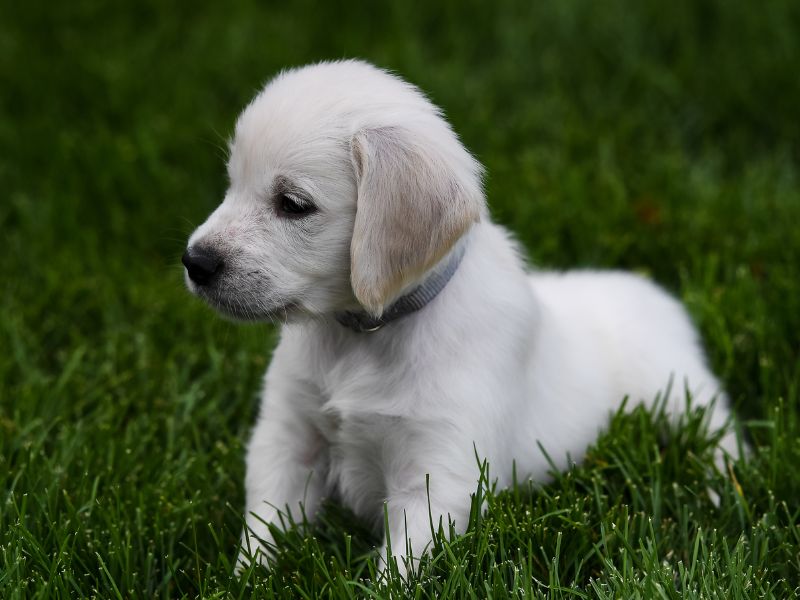 When a person brings a new puppy home, one of the crucial aspects they need to address is proper socialization. This ensures the puppy grows into a friendly, confident, and well-adjusted adult dog. A vital part of this process is exposing the young dog to various experiences, objects, sounds, and environments during the critical developmental period which typically lasts until the puppy is about 3 months old (The Happy Puppy Site).
The socialization period usually starts around 6-14 weeks of age and is essential for the puppy's overall behavioral development. Early positive experiences with other dogs, people, and various stimuli can significantly impact how the puppy matures as a pet (American Kennel Club). Responsible breeders, for example, begin socialization by gently handling puppies during their first few weeks of life.
Here are some common practices to follow while socializing a puppy:
Introduce the puppy to various types of people, such as children, seniors, and individuals with different physical appearances and disabilities.
Arrange playtime with other puppies and adult dogs that are vaccinated and well-behaved.
Expose the puppy to a wide range of sounds, such as traffic, household appliances, and different kinds of music.
Let the puppy experience various surfaces like grass, asphalt, wood, or tiles to walk on.
Teach the puppy to enjoy car rides by taking them on short trips.
Although the initial 12-16 weeks are crucial, socialization should not be limited to this timeframe. Continue exposing the puppy to new experiences as they grow older to reinforce the lessons they have already learned (Whole Dog Journal).
Window of Opportunity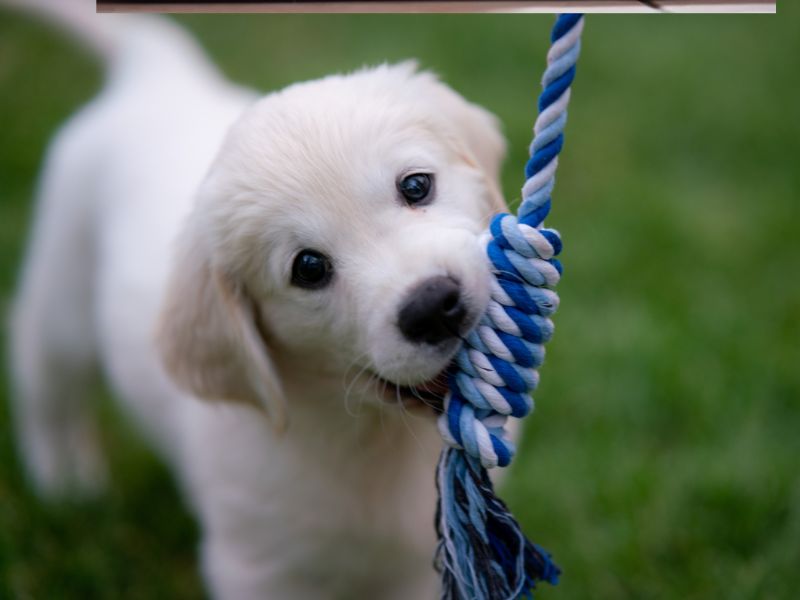 When considering the best time to get a puppy, there is a crucial window of opportunity that plays a significant role in the socialization and development of the dog. This period spans from birth to around 12 weeks of age. Within this time frame, puppies are highly receptive to learning, which makes it an ideal time to establish a strong foundation of training and bonding.
In general, spring and summer are considered optimal seasons to bring a new puppy home, as housebreaking and training become easier in comfortable weather. These seasons also offer more daylight hours, which encourages outdoor playtime and exercise.
However, your personal circumstances may greatly influence the ideal time to get a puppy. It is essential to ensure that you have enough time to devote to training, socializing, and establishing routines during this window of opportunity. Here are some key factors to bear in mind when planning to welcome a new puppy:
Work and life commitments: Ensure that you have adequate flexibility in your schedule to spend quality time with the puppy during the initial weeks.
Financial readiness: Account for the costs of not only bringing the puppy home but also the ongoing expenses such as food, grooming, and veterinary care.
Space and environment: Consider if your living situation can comfortably accommodate a growing dog and provide easy access to outdoor spaces for exercise.
It is worth noting that the actual process of selecting and bringing home a puppy can take time. Researching breeds, finding a reputable breeder or shelter, and allowing for an adjustment period are all crucial aspects of the journey. In conclusion, the best time to get a puppy is when you can fully commit to providing the necessary time, resources, and care during this critical window of opportunity.
What Can You Do?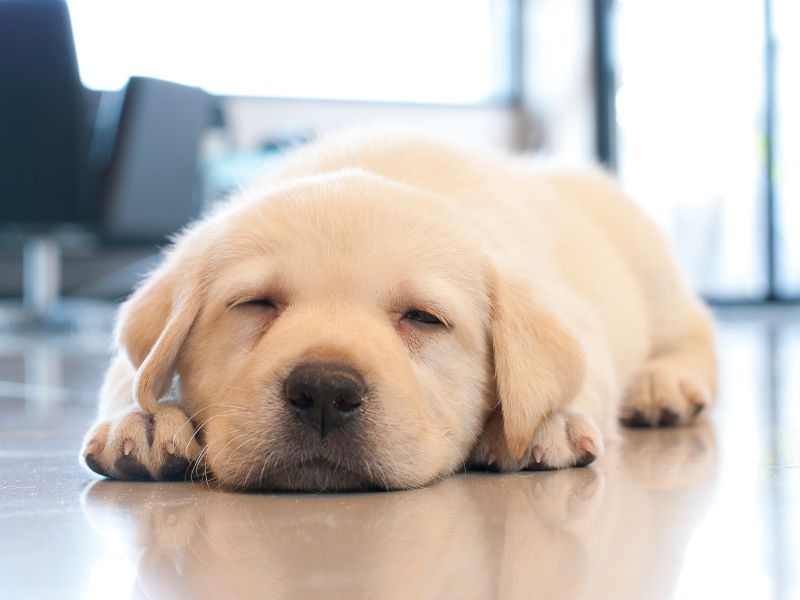 When deciding on the optimal time to get a new puppy, consider the factors that set you and the puppy up for success. One of the best times to bring a new puppy home is during the spring or early to late summer as the weather is typically mild and warm, providing more opportunities for socialization and potty training.
Before bringing the new puppy home, it is essential to prepare their living space. Even if there are other dogs in the household, providing the new puppy with their own bed, food and water dishes, and toys will help them settle in. Ensure that you have AAFCO approved puppy food and suitable training treats for your new furry friend.
Timing also plays a crucial role in ensuring a smooth transition for both the puppy and the family. It is highly recommended to get a puppy when you're on vacation or when your schedule allows for adequate time to spend with the puppy for training, bonding, and establishing a routine. A consistent schedule and lots of attention are vital in the first few weeks with your new companion.
Lastly, when looking for a new puppy, consider adopting from a shelter or rescue organization. By adopting, you can provide a loving home to a dog in need while also finding the perfect match for your family. Many breed-specific rescue groups can help you find the right dog for you, regardless of whether you're seeking a purebred or a mixed breed.
Socializing an Older Dog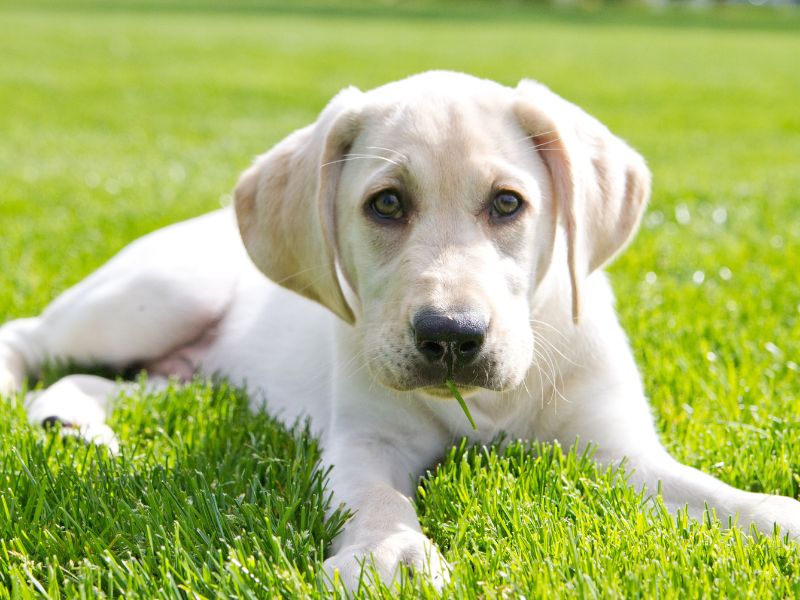 Socializing a dog is crucial for their well-being and mental health. While it's widely known that the ideal time to socialize a dog is during their early life, specifically between three to twelve weeks old, it's still possible to socialize an adult dog, albeit with a bit more patience and planning.
When socializing an older dog, it's important to maintain a calm and positive environment. Introduce new people and experiences to the dog gradually, and encourage them with treats and praise. This helps build trust and forms positive associations with the new situation.
Keep in mind that adult dogs may have certain past experiences or fears that could make socialization more challenging. To address this, identify and use reinforcement that matters most to your dog without distracting them from their environment. In addition, always be mindful of the dog's stress levels and adjust the pace of socialization based on their needs.
Another useful technique is to engage the dog in group training classes or doggy play sessions, where they can interact with other dogs under supervision. This will not only help with socialization but also address any behavioral issues that may arise.
A well-socialized older dog will enjoy an improved quality of life and be able to better cope with new experiences and surroundings. However, it is essential to remember that every dog is different and that patience, consistent effort, and positive reinforcement are the keys to success.
Social Distancing and Socialization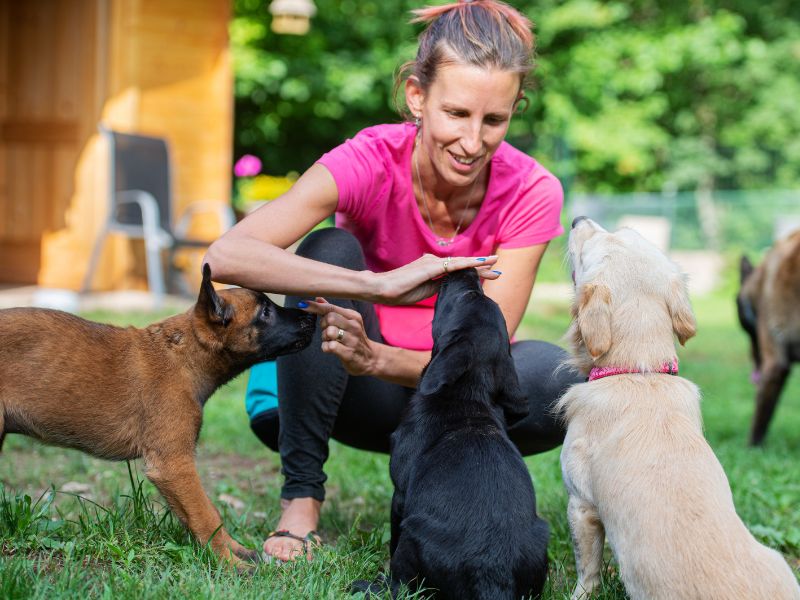 During social distancing, it can be challenging to adequately socialize your new puppy. Puppies have a short window for optimal socialization, and it's important to expose them to various people, animals, and environments during this critical period. Despite the limitations imposed by social distancing, it is still possible to help your puppy develop into a well-adjusted adult dog.
While public gatherings and visits to dog parks might be restricted, you can utilize alternative methods for socialization. One effective approach is to engage in "look at that" training from a safe distance1. While outside, use a clicker and high-value treats. Each time your dog looks at a person, another dog, or something new, click and reward them with a treat. This positive reinforcement helps to associate new experiences with a positive outcome for the puppy.
Additionally, you can use your daily walks to gradually expose your puppy to different surfaces, sounds, and sights. This serves as a controlled way to introduce your puppy to the world without overwhelming them. Your puppy can still observe people and other dogs from a distance and interact safely2.
Some tips for socializing your puppy while maintaining social distancing include:
Training your puppy to respond to basic commands
Walking your puppy on a variety of surfaces (grass, gravel, pavement, etc.)
Exposing your puppy to different types of sounds (traffic, children playing, etc.)
Engaging in supervised play with controlled interactions between your puppy and other dogs
With patience and creativity, you can navigate the challenges of social distancing while still providing your puppy with vital socialization experiences.
The Right Time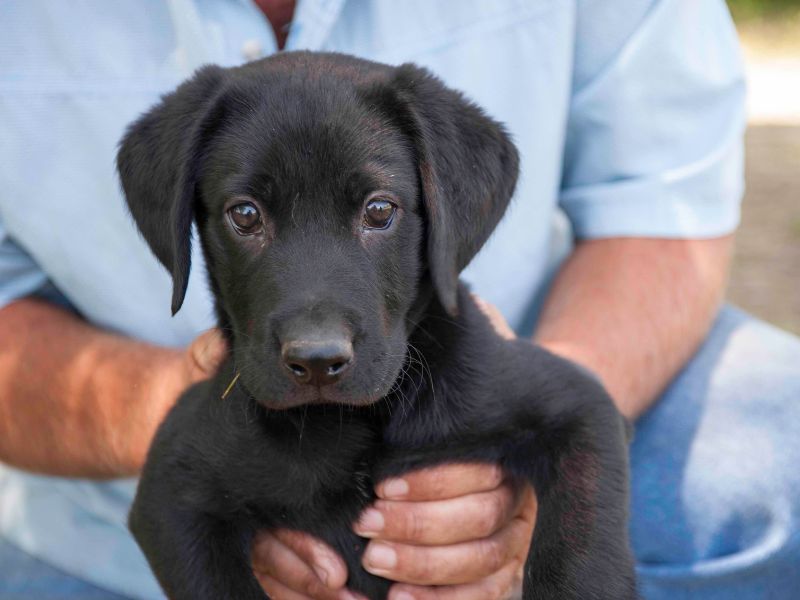 Choosing the right time to get a puppy is crucial for the successful integration of a new canine companion into your life. One factor to consider is your readiness to provide love, care, and training for the puppy. As ScoutKnows mentions, make sure your long-term plans or goals align with the responsibilities of dog ownership.
Another important aspect to consider is the time you have available for training and socializing. According to The Happy Puppy Site, socializing a young puppy is vital to prevent aggression and ensure friendliness. Training sessions will require at least ten to twenty minutes of your time each day, preferably twice a day.
Seasons can also play a role in determining the best time to get a puppy. Top Dog Tips suggests that spring and summer months are favorable due to the increased opportunities for outdoor exploration and socialization. During these warmer months, puppies can discover new adventures and adapt better to their surroundings.
Lastly, consider the age of the puppy when bringing them home. According to the American Kennel Club (AKC), the ideal age for a puppy to join their new family is between 6 and 12-to-14 weeks, when their socialization period is most critical.
Taking these factors into account will help you determine the right time to welcome a puppy into your life and ensure a strong and rewarding bond for years to come.
Have You Recently Brought Home a New Puppy?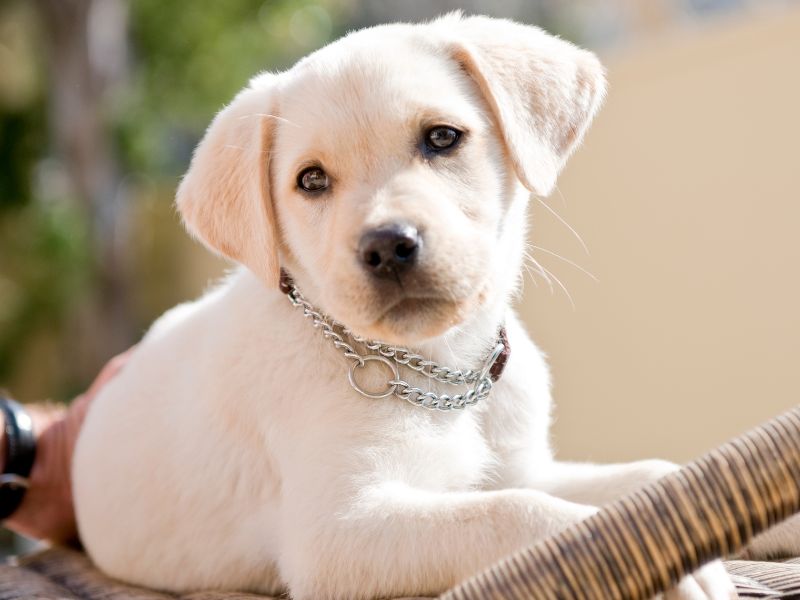 Bringing home a new puppy is a thrilling and joyful experience that opens the door to many unforgettable moments. After the initial excitement settles, it's crucial for new owners to focus on properly socializing their puppies to ensure a smooth transition into their new homes.
Socializing young puppies involves familiarizing them with an array of people, dogs, situations, and environments. Due to the ongoing pandemic, owners may need to get creative when introducing their new pets to different experiences (AKC). Playing various sounds and exposing puppies to different household items can help in their overall adjustment.
When introducing new people to puppies, consider taking a slower approach, allowing only one person to interact with the pup at a time (Petful). This method will help ensure a comfortable and steady adjustment for the puppy.
Keep in mind that puppies may feel nervous and overwhelmed in their new surroundings. PetHelpful recommends postponing large gatherings at home and limiting the number of people handling the puppy initially. Providing space and time for the puppy to acclimate to their new home and owner is essential.
In summary, new dog owners should prioritize socializing their puppies while taking a slow and measured approach to ensure a comfortable transition for their young pets.