Choosing the perfect name for your new furry friend can be both exciting and challenging. With so many names to pick from, and wanting to find a name that stands out from the rest, it becomes essential to think creatively. Unique dog names can be inspired by various things, such as your dog's personality, size, or heritage, and can also serve as a reflection of your own interests and style.
Instead of opting for the most popular or common names, dog owners may explore baby names, or even draw inspiration from their favorite books, movies, or places to find a unique and uncommon name for their canine companion. The key is to think beyond the ordinary and embrace a name that truly captures your dog's essence.
With a multitude of options available, finding the perfect unique dog name may seem overwhelming at first. However, by exploring a variety of names and sources, such as the ones mentioned in this article, you'll surely land on a distinctive and memorable name that you and your dog will cherish for a lifetime.
Creating Unique Dog Names
Get Creative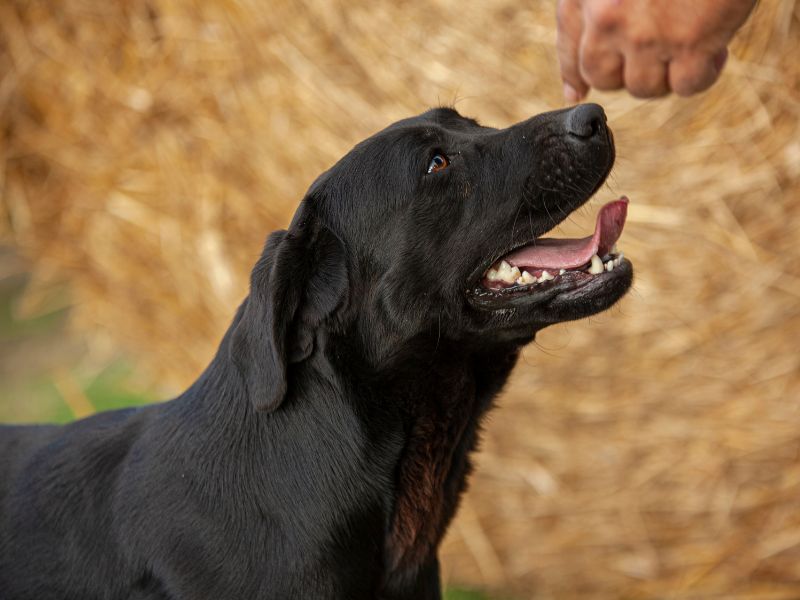 When it comes to naming your canine companion, get creative! Try thinking beyond traditional dog names like Fido or Spot. Consider your dog's personality, size, and heritage as inspiration. Some unique dog names include Pepsi, Stag, Plum, Zephyr, and Eleven.
Inspired By Travel
Travel can be an excellent source of inspiration for your dog's name. Consider naming your dog after a favorite destination or a place with special meaning. For example:
Bali (Indonesia)
Sydney (Australia)
Aspen (Colorado, USA)
Cairo (Egypt)
Kyoto (Japan)
Look Around The Home
Sometimes, the perfect name for your pup can be found right in your home. Household items, favorite foods, and even decorations can inspire unique dog names. Here are a few examples:
Pixel (tech-inspired)
Mocha (chocolatey coffee beverage)
Zigzag (pattern inspiration)
Basil (an aromatic herb)
Luna (inspired by astronomy)
Brainstorming Ideas
When searching for the perfect dog name, make a list of words and ideas that resonate with you and your furry friend. It can be helpful to enlist the help of friends or family for fresh perspectives. You might want to categorize your list into themes, such as:
Colors: Azure, Goldie, Indigo
Nature: Willow, Storm, Pebble
Movies/TV: Bellatrix, Yoda, Sherlock
Remember to have fun with the process and stay open to unexpected sources of inspiration. Your dog's unique name will be a conversation starter and a reflection of the special bond you share.
Unique Dog Names From History
Throughout history, there have been countless dogs who have made a mark with their unique names. It is always fun to look back on these famous pups and gain inspiration for naming our own furry friends. In this section, we will explore some interesting dog names from history that may catch your attention.
One notable historical figure with a uniquely named dog is Napoleon Bonaparte, whose favorite dog, Moustache, was a Poodle. Moustache proved to be quite the companion, accompanying Napoleon on numerous war campaigns. The name Moustache reflects the traditional French poodle cut, which often included a "mustache-like" hair pattern around its snout.
Another fascinating dog name from history is Seaman, a Newfoundland owned by explorer Meriwether Lewis during the Lewis and Clark expedition. Seaman was known for his loyalty, courage, and strength throughout the challenging journey. A Newfoundland named Seaman makes a great conversation starter and pays homage to an adventurous past.
Some well-known literary figures have also had uniquely named dogs that can serve as inspiration. Charles Dickens, the famous author, had a dog named Turk. Turk was a Bloodhound and known for his prominent role within the Dickens family. Consequently, Turk has inspired numerous creatives and dog lovers alike.
In the world of Hollywood, there have been a few noteworthy dogs with one-of-a-kind names. One example is Rin Tin Tin, a German Shepherd who was rescued during World War I and went on to become a silver screen star. Rin Tin Tin's name has become synonymous with the breed's intelligence, loyalty, and versatility.
Whether you're looking for a name inspired by historical figures, literary characters, or Hollywood legends, these unique dog names from history provide great options:
Moustache (Napoleon's Poodle)
Seaman (Meriwether Lewis's Newfoundland)
Turk (Charles Dickens's Bloodhound)
Rin Tin Tin (famous German Shepherd)
As you embark on the adventure of naming your dog, these historical names can undoubtedly add an extra layer of charm and personality to your beloved canine companion.
Get Pippa's Training Tips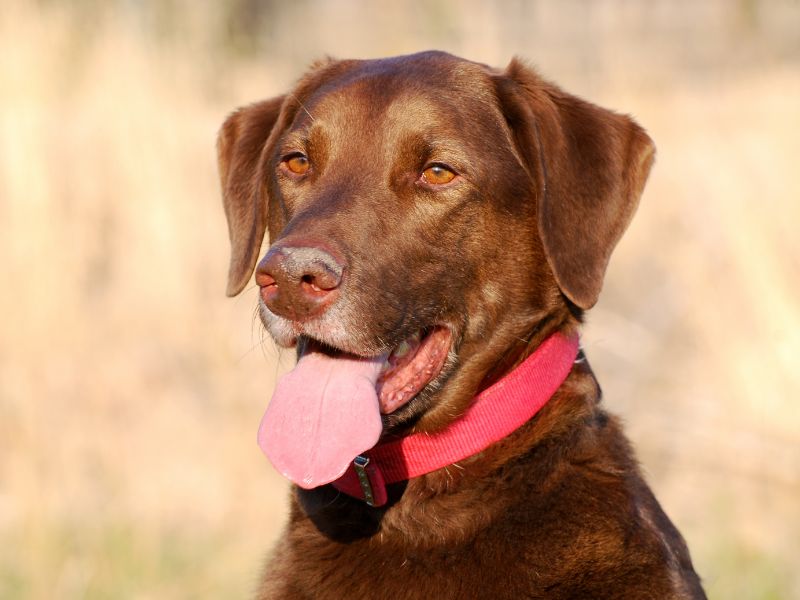 When it comes to naming your furry friend, choosing a unique and strong name can be quite challenging. Pippa Mattinson, a renowned dog trainer, offers valuable training tips and suggestions for dog owners who want to find the perfect moniker for their four-legged companion.
Pippa emphasizes the importance of selecting a name that reflects the dog's personality and matches their strength or distinctive traits. For instance, names like Bear or General might be popular choices for strong dog names, but there are other unique options available that convey a similar sense of power and strength.
Here are a few examples of Pippa's unique and strong dog name suggestions:
Boris: from Lady and the Tramp (Disney)
Dodger: from Oliver and Company (Disney)
Amaya: a rare female dog name
Besides providing dog name suggestions, Pippa's training tips also include practical exercises, lessons, and advice on various aspects of dog training. These instructions cater to dogs and puppies of all ages, making it easier for owners to train their furry friends effectively.
Some of the training topics covered in Pippa's tips are:
Obedience training
House training
Socialization
Recall exercises
Signing up for Pippa's training tips and newsletter can be beneficial to dog owners, as it provides them with a wealth of information and guidance on raising a happy, healthy, and well-trained pup. So, keep an eye out for her practical tips and tricks to make your dog training journey a more rewarding experience.
The Best Unique Dog Names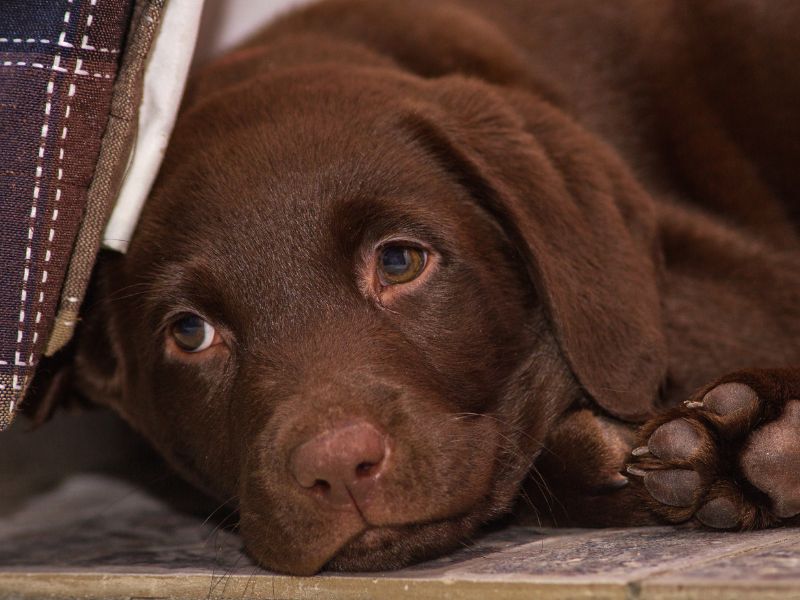 Naming your furry companion is an important part of welcoming them into your home. For dog parents looking for something extra special, unique dog names can be a fun and memorable way to highlight your pet's individuality. In this section, we'll share some unusual female dog names and uncommon male dog names to consider when naming your new pup.
Unusual Female Dog Names
If you're looking for a unique name for your female dog, consider names that are rare or have a distinctive sound to them. This can help your pup stand out from the crowd at the dog park. Here are some options for unusual female dog names:
Amaya
Bellatrix
Blair
Brooklyn
Zara
Uncommon Male Dog Names
For those seeking a unique moniker for their male dog, it can be helpful to explore names that are less common or have a creative twist. This will ensure that your dog's name is truly one of a kind. Consider these uncommon male dog names:
Zigzag
Pixel
Vincent
Watson
Zeke
When choosing a unique dog name, you might want to take into account your dog's personality, size, and heritage. The key is to have fun and select a name that truly resonates with both you and your furry friend. Remember, a one-of-a-kind name can make your pup shine, adding that wow factor to your canine companion's identity.
Color-Based Dog Names
Yellow Dog Names
Yellow- or gold-colored dogs are often associated with positivity, warmth, and happiness. Here are some unique dog names inspired by yellow or gold colors:
Sunshine
Honey
Saffron
Daisy
Butterscotch
Brown Dogs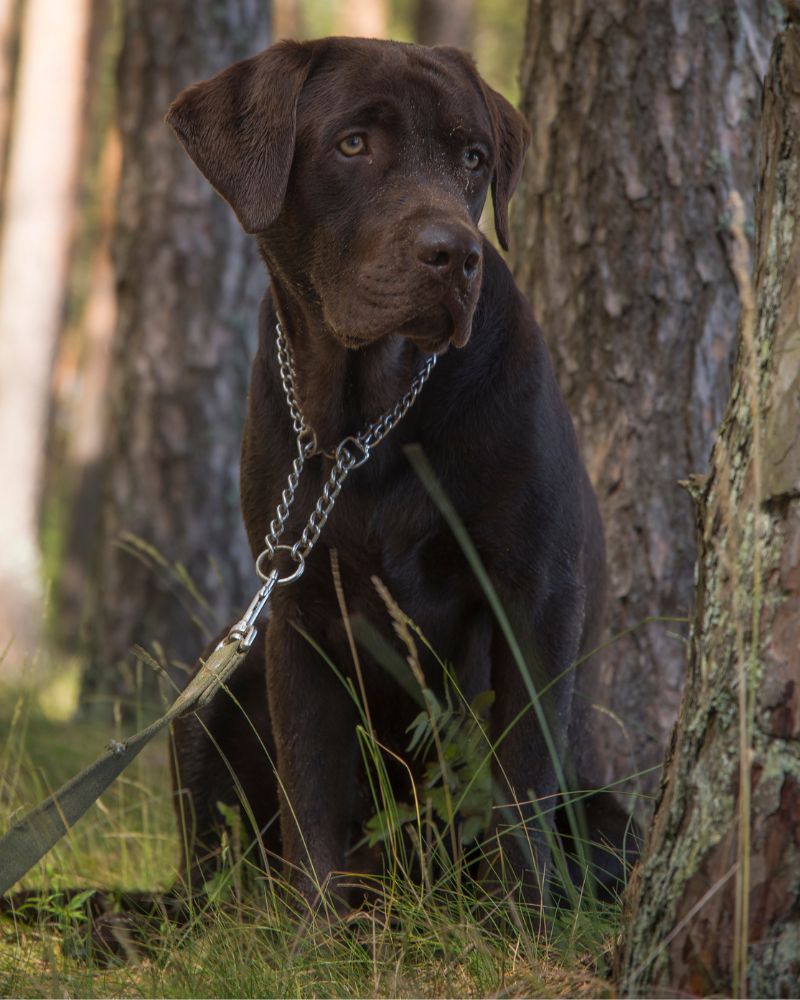 Brown dogs often represent warmth, earthiness, and a down-to-earth nature. This color category includes various shades of brown, from light to dark.
Unique Dog Names for Brown Dogs Like This Chocolate Lab
Here are some creative brown dog names that fit well with chocolate Labrador Retrievers, among other brown dogs:
Cinnamon
Nutmeg
Mocha
Cocoa
Chestnut
Original Black Dog Names
Black dogs symbolize strength, elegance, and mystery. There are plenty of unique names inspired by the color black, including:
Ebony
Onyx
Midnight
Jet
Shadow
Red Dog Names
The color red typically represents passion, energy, and power. Red dog names suitable for breeds with reddish-hued fur, like Irish Setters, are:
Ember
Garnet
Ruby
Poppy
Phoenix
Popular Unique Dog Names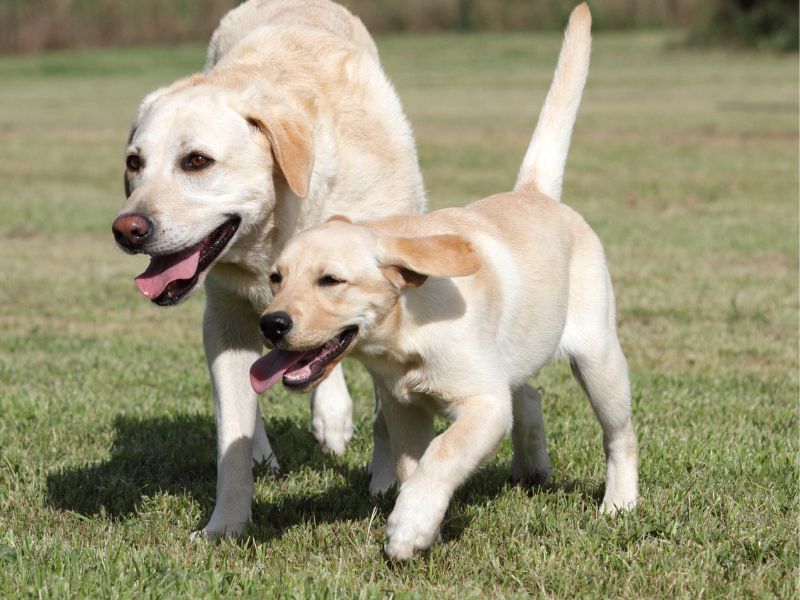 Choosing a unique name for your dog can be a fun and creative process. To help spark your creativity, we have gathered some popular unique dog names that cater to different interests and personalities.
Literary Inspired Names
For book lovers, literary dog names can be a great way to express their passion for literature. Here are some popular names from classic novels and famous authors:
Atticus (from "To Kill a Mockingbird")
Gatsby (from "The Great Gatsby")
Pip (from "Great Expectations")
Austen (after Jane Austen)
Bronte (after the Bronte sisters)
Pop Culture-Inspired Names
Pop culture fans might enjoy these dog names inspired by movies, television shows, and well-known characters:
Yoda (from "Star Wars")
Loki (from "The Avengers")
Khaleesi (from "Game of Thrones")
Sheldon (from "The Big Bang Theory")
Buffy (from "Buffy the Vampire Slayer")
Geeky Names
Technology enthusiasts and gaming fans can also find inspiration in this unique genre of dog names:
Pixel (a unit of digital images)
Atari (a classic video game company)
Zelda (from "The Legend of Zelda")
Tetris (a popular puzzle game)
Gizmo (a term for gadgets and devices)
Travel-Inspired Names
Names inspired by places and cultures can be a great way to honor a special memory or showcase your love for travel. Here are some unique dog names inspired by locations:
Sydney (Australia)
Rio (Brazil)
Bali (Indonesia)
Oslo (Norway)
Tahoe (USA)
These popular unique dog names can help inspire you to find the perfect moniker for your furry friend. Remember, the most important thing is to choose a name that feels right for you and your dog, and that represents your bond together.
Cute Dog Names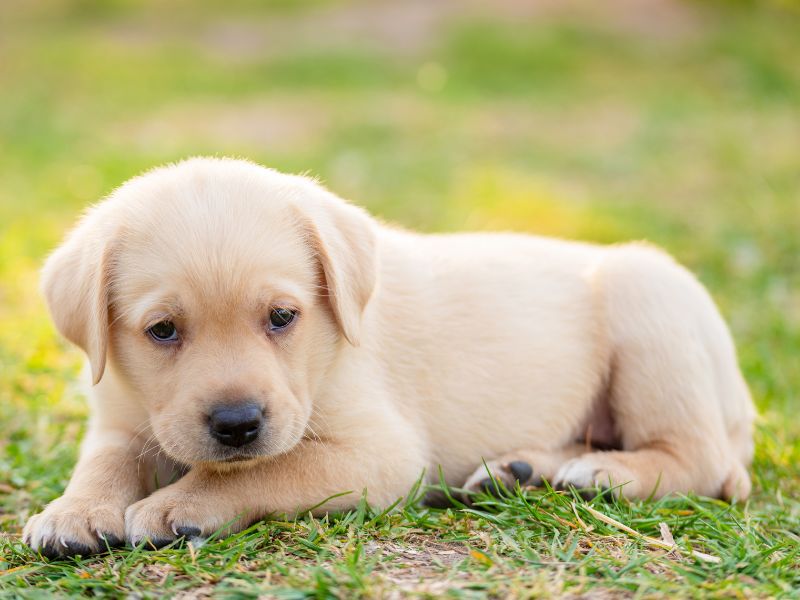 Cute dog names are perfect for those looking to give their new pup a name that reflects their adorable appearance or charming personality. These names often have a whimsical and playful quality that suits a wide variety of breeds and sizes.
Some names come from daily life, such as Penny or Kiko. These are simple yet sweet names that are easy to pronounce and remember. Other names, like Kya and Poe, embody a more unique and exotic flair that is sure to turn heads at the dog park. Wendy is also a classic cute name for Disney lovers, as it comes from the popular character in Peter Pan.
Another approach to giving your dog a cute name is to consider their physical traits or breed characteristics. For example, if your dog has a curly coat, you could name them Zigzag, while a petite pup might suit the name Pixel. Alternatively, you can look into their breed's heritage to find a name that highlights their origin or history, like naming a Siberian Husky "Mika."
Here are a few unique cute dog names you might consider:
Zara
Bambi
Fizz
Luna
Rumi
Mochi
When choosing a cute dog name, remember that it will reflect your dog's identity for their entire life. It's essential to choose a name that you'll enjoy saying every day and one that your pup will be happy to respond to. Try out a few names before making your final decision, and don't be afraid to think outside the box to find a name that truly captures your dog's cuteness and charm.
Cool Dog Names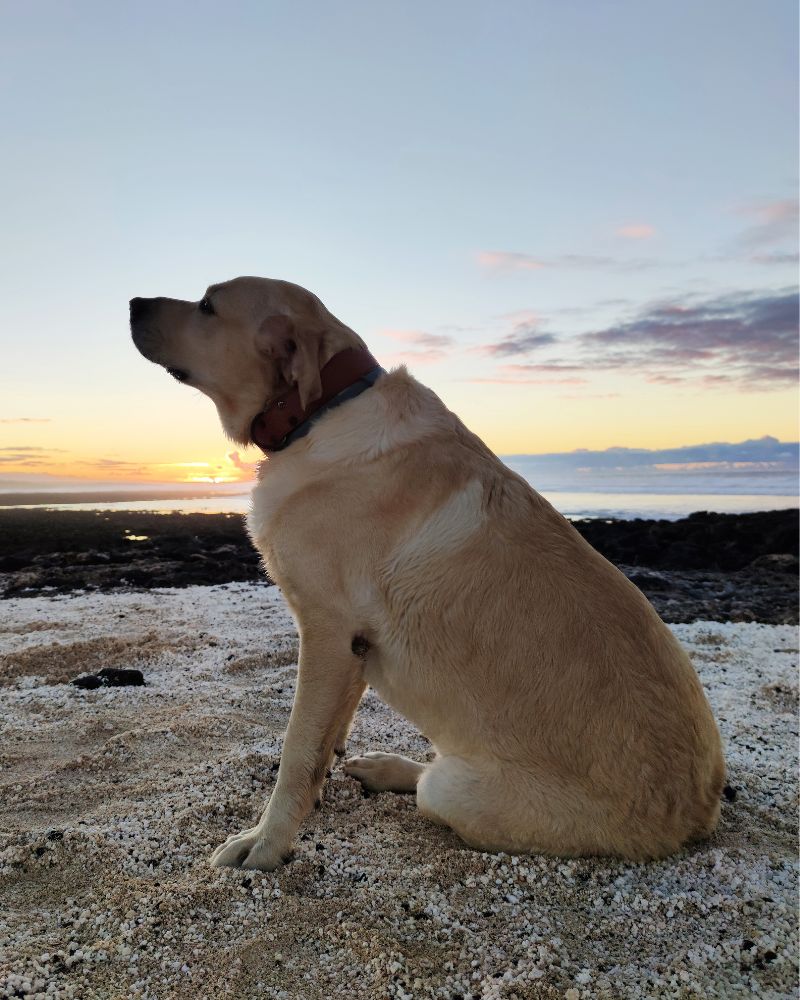 Choosing a cool dog name for your pup can be a fun and creative process. There are many sources of inspiration to draw from, whether it be popular media, literature, or even your own personal experiences. In this section, we'll share some cool dog names that will make your dog stand out from the pack at the park or during puppy playdates.
One way to find cool dog names is to explore names from different cultures and languages. For example, you might consider naming your dog Amaya, which is a female name that means "night rain" in Japanese. Another idea is to choose a name like Aja, which is a unique and gender-neutral African name. For a more literary approach, you could name your dog after a character from a favorite novel or movie such as Bellatrix, a powerful witch from the Harry Potter series, or Dodger, a charming street dog from Oliver and Company.
If you're a fan of mythology, you might want to draw inspiration from the ancient gods and mythological creatures. For instance, you can name your dog Cerberus, after the three-headed dog that guarded the entrance to the Underworld in Greek mythology. Or, you might choose a name like Nyx, the Greek goddess of the night, for a mysterious and enchanting black dog.
Here are some cool dog names, organized by their category of inspiration:
Movies and literature:
Bellatrix (Harry Potter)
Dodger (Oliver and Company)
Gatsby (The Great Gatsby)
Luna (Harry Potter)
Cultures and languages:
Amaya (Japanese)
Aja (African)
Django (Romani)
Koda (Native American)
Mythology and folklore:
Cerberus (Greek)
Nyx (Greek)
Fenrir (Norse)
Kitsune (Japanese)
No matter what type of name you choose, the most important thing is that it reflects your dog's unique personality and creates a special bond between the two of you. Remember to have fun while choosing the perfect name and feel proud when calling out your uniquely named pup at the park.
Finding Your Own Unique Dog Names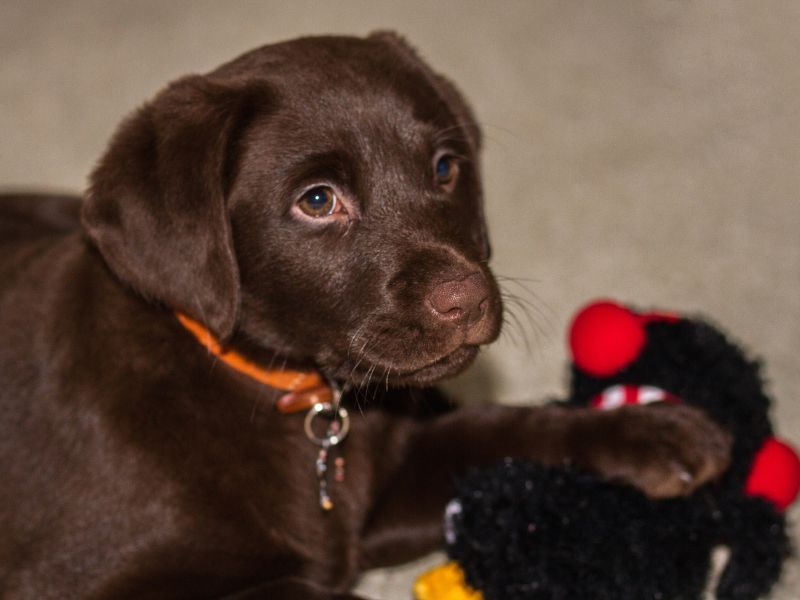 When searching for a unique dog name, it can be helpful to draw inspiration from different sources. This ensures that your pup's name stands out and is memorable to all who meet them.
One great approach is to look at unique human names for inspiration. For example, consider distinctive girl names like Adrianna, Aja, Alia, Alice, or Amanda. Similarly, you could explore uncommon boy names and see if any of them would suit your canine companion.
Another idea is to base a dog's name on their breed, physical traits, or personality. This can help create a memorable and distinctive name that truly highlights their individuality. For example, a small, lively dog might be perfect for a name like "Sprite" or "Pippin." Meanwhile, a large and strong breed might be fittingly named "Atlas" or "Titan."
A different approach is to use your interests, hobbies, or passions as a starting point. Are you a fan of literature, movies, or art? Think about your favorite characters or artists and see if any of their names would make a unique and meaningful dog name. For example, a dog with a playful spirit could be named "Loki" after the Norse trickster god or "Merry" after the cheerful hobbit from J.R.R. Tolkien's The Lord of the Rings.
Moreover, you can explore cultural or historical names based on your own heritage or favorite epochs in history. Some examples might include:
Celtic names like "Branwen" or "Cormac"
Ancient Greek names like "Athena" or "Helios"
Native American names like "Kiona" or "Nakoma"
Keep in mind that a name should be easy to say and not too long, as this will make it easier for you to communicate with your dog and for them to learn their name more quickly. Ultimately, have fun searching and remember that there is no right or wrong choice when picking a truly unique dog name – let your creativity shine and find the perfect moniker for your beloved pet.