You've just given your dog a bath. You've brushed its coat and now it's gleaming like burnished copper.
But you forgot to close the back door and off your doggo goes, bounding outside. And then you realize: it's rained recently, there's dirt everywhere outside, and your pooch is already frolicking across muddy puddles like Peppa Pig.
Before And After Playdate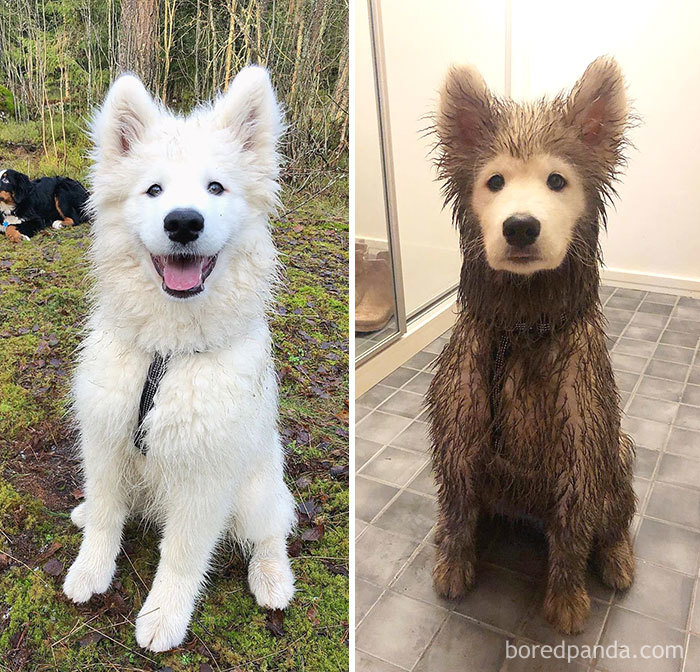 As Expected I Got Super Super Muddy And Had A Great Time, However I Partied A Bit Too Hard
Dog Playing In River Evolves Into Supermodel
Dandelion Zoomies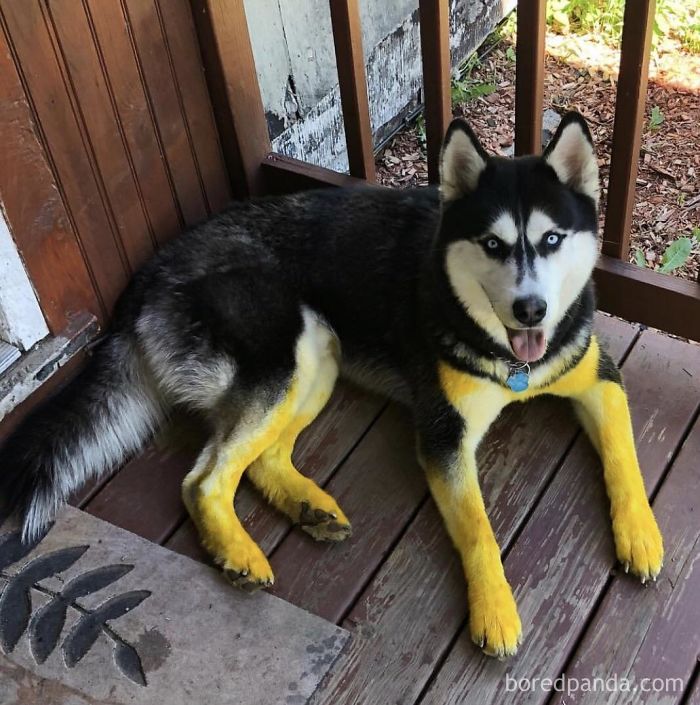 Before And After Mud Bath
Jude And His Hound Dog Puppy "Chicky-Dog" After Playing In The Mud
"Today I Discovered Mud Puddles. Best. Day. Ever"
Our Babies When They Play Too Much. Alice And Figo
So That's How Chocolate Labs Are Made
Wat, Mahm? Dirt? Where? I See Nuffin
Ran Through The Tall Weeds With Her Velcro Fur. Took A Bath And Nearly 2 Hours Of Brushing To Get Them All Out
Anyone Knows How To Clean A Bath? Asking For A Friend
Is This Not Good?
Mud Dogger
Happy Hippo Ralph
Very First Time I Stuck My Head In Thick Mud. Mum Was Absolutely Horrified But Then Start Laughing. No One Wanted To Pet Me On The Walk Home Tho
Someone Found The Only Mud Puddle In The Dog Park
Oh You Dirty Dog
She Found The Mud Puddle
I See Your Muddy Pupper, And I Raise You Mine
Found Her Playing In The Mud In The Backyard
Can You Believe It's The Same Dog In Both Pictures?
Gabby Found A Mud Hole To Cool Off In
The Little One Is Learning From His Big Brother
Was Asked If Martha Ever Got Muddy. Well, Yes. A Little
Rare Pupper Having A Hecking Good Time In The Mud
Doesn't He Look Fetching In His Mud Suit?
Hands Up If You Love Mud Puddles
Sunday Funday! Dog Park + Mud Puddles + Puppacinos
It's Safe To Say Wrigley Had The Most Fun At The Park Yesterday
Post curated from boredpanda.com