When Does a Golden Retriever Get Long Hair? A Guide to Coat Growth by Age
Golden Retrievers are one of the most popular dog breeds in the world. They're known for their friendly personalities, intelligence, and beautiful golden coats. However, many people wonder when their Golden Retriever will start growing long hair, and at what age they can expect to see a full coat.
The answer to this question is not straightforward. While Golden Retrievers typically start growing long hair on their tails at around three months of age, the exact time frame, hair length, and color shade can vary depending on the puppy's genes. Some dogs might sport longer or heavier coats than others, and it can take up to 18 months for a Golden Retriever to get their full coat.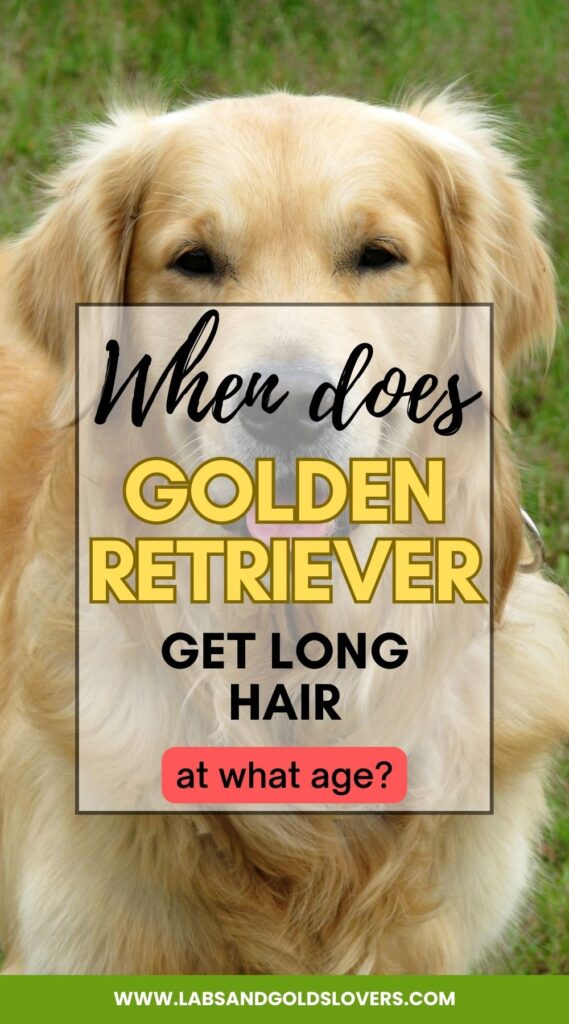 In this article, we'll explore the topic of when Golden Retrievers get long hair, how their coats develop, and what factors can impact the growth of their fur. Whether you're a new Golden Retriever owner or simply curious about this beloved breed, read on to learn more.
Development of Golden Retriever Hair
Golden Retrievers are well-known for their beautiful, long hair. However, it takes time for their hair to grow and develop into its full glory. Here is a breakdown of the three stages of Golden Retriever hair development:
Puppy Coat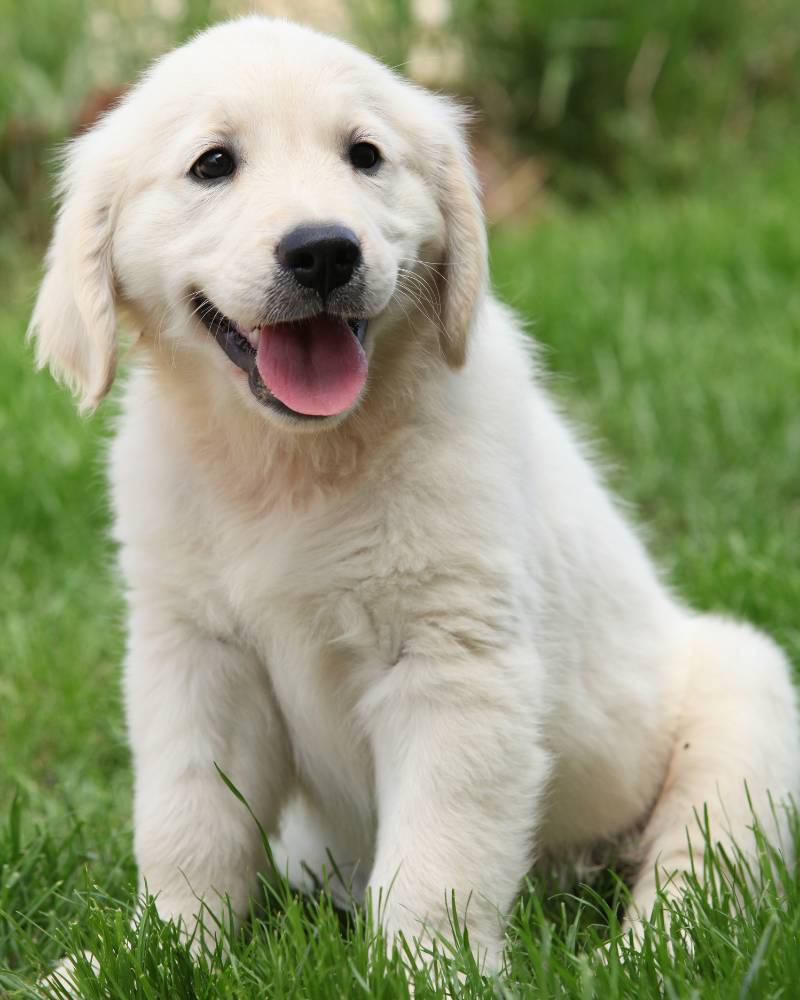 Golden Retriever puppies are born with a soft, fluffy coat that is not very long. This coat is designed to keep them warm and protected during their early weeks of life. As the puppy grows, their coat will begin to change.
According to Loyal Goldens, Golden Retriever puppies start growing adult hair at approximately three months old. However, this growth is subtle and may not be noticeable until they are closer to one year old.
Transitional Coat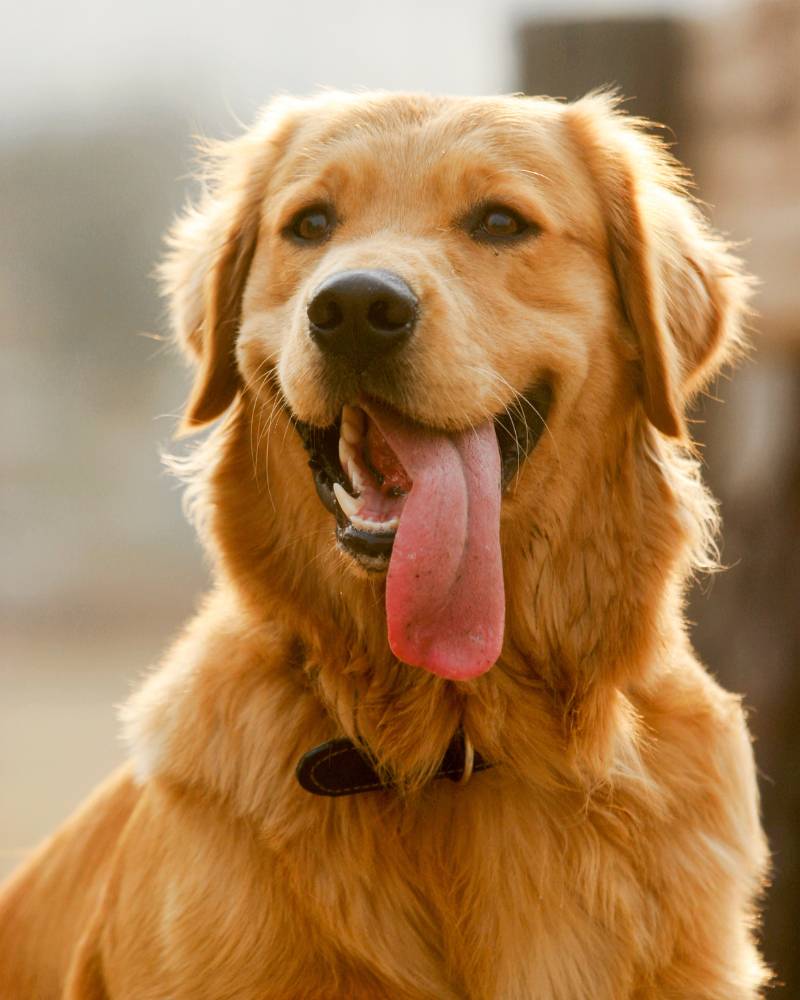 After the puppy coat, Golden Retrievers enter the transitional coat stage. This is when their hair starts to grow longer and become shinier.
According to Golden Retrievers Info, the coat of Golden Retrievers starts to grow longer after three months. The long adult hair starts growing first at the tail, and then on their legs and under the stomach. This process is known as "feathering."
Adult Coat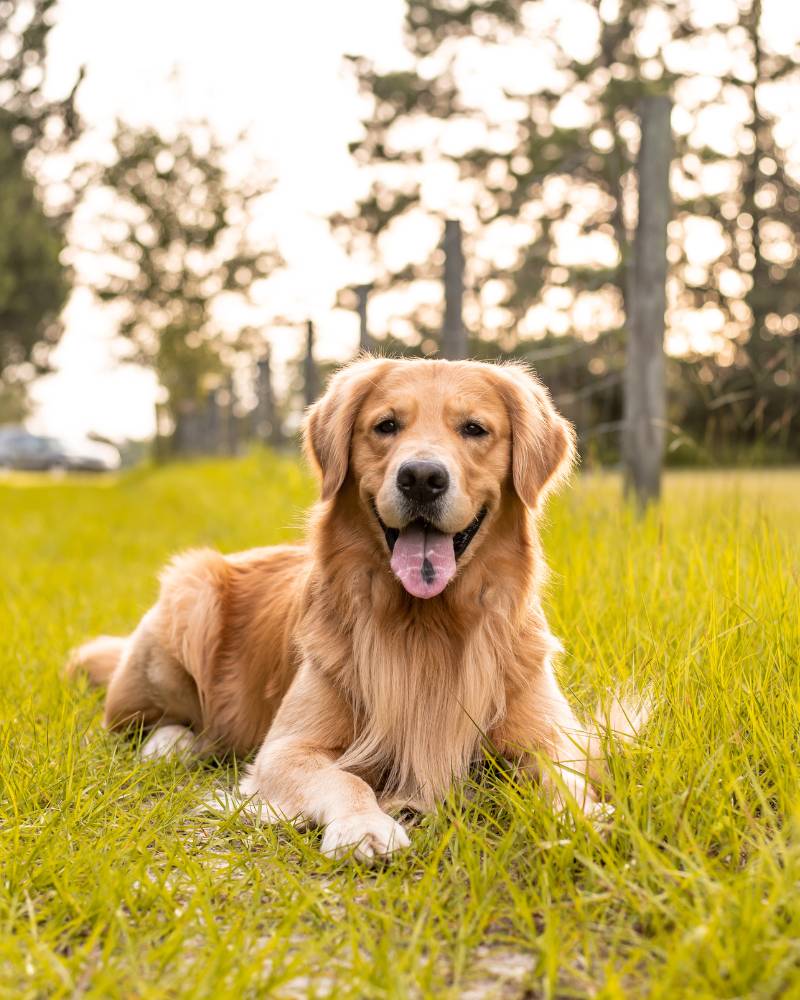 It takes around 18 months for Golden Retrievers to get their full coat. At this stage, their hair is long, shiny, and beautiful.
According to Retriever Paws, the time duration for full coat growth will not be the same for all dogs. It can be more or less depending on the heredity. If your Golden Retriever's parents got their full coat late, the same thing can also happen with your pup.
When the adult coat is fully grown, the entire body of the Golden Retriever will be displaying feathers, or feathering as some people call it. This is a beautiful and distinctive feature of the breed.
When Does Long Hair Develop?
Golden Retrievers are known for their thick and luscious coats. But when does a Golden Retriever get long hair? Let's take a closer look at the factors affecting hair growth and the typical age for long hair.
Factors Affecting Hair Growth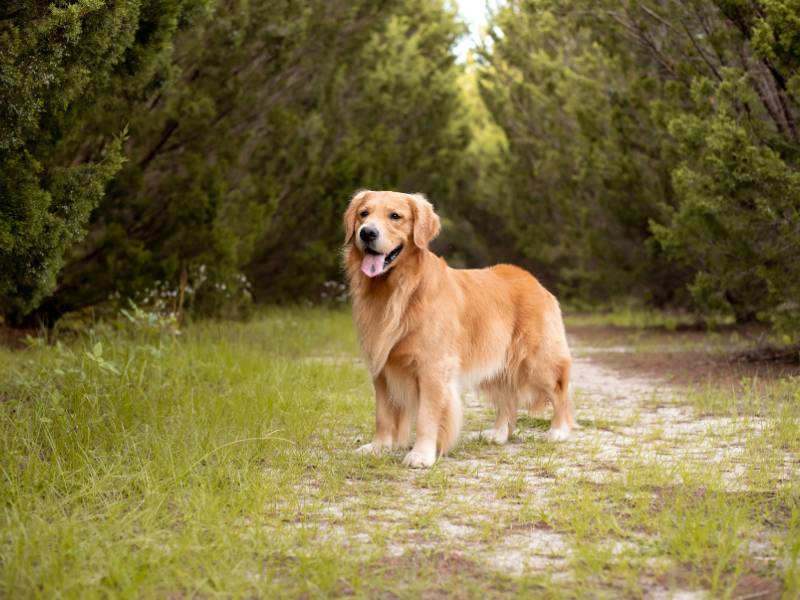 Several factors can affect the growth of a Golden Retriever's hair. These include:
Genetics: Hair growth and length are determined by genetics. Some Golden Retrievers may have longer and thicker hair than others.
Nutrition: A balanced and healthy diet can help promote hair growth and overall coat health.
Health: Any underlying health issues or stress can affect hair growth and cause hair loss.
Typical Age for Long Hair
A Golden Retriever starts growing long hair on its tail at three months of age. This is the beginning of a process known as "feathering." The feathers on its legs, chest, and stomach start showing at about one year. However, the exact time frame, hair length, and color shade vary depending on the puppy's genes. Some dogs might sport longer or heavier coats than others.
It's important to note that a Golden Retriever's coat goes through different stages of growth and shedding. The puppy coat is usually replaced by the adult coat between six and 12 months of age. The adult coat is thicker and longer than the puppy coat and requires regular grooming to maintain its health and appearance.
Maintaining Long Hair
Grooming Tips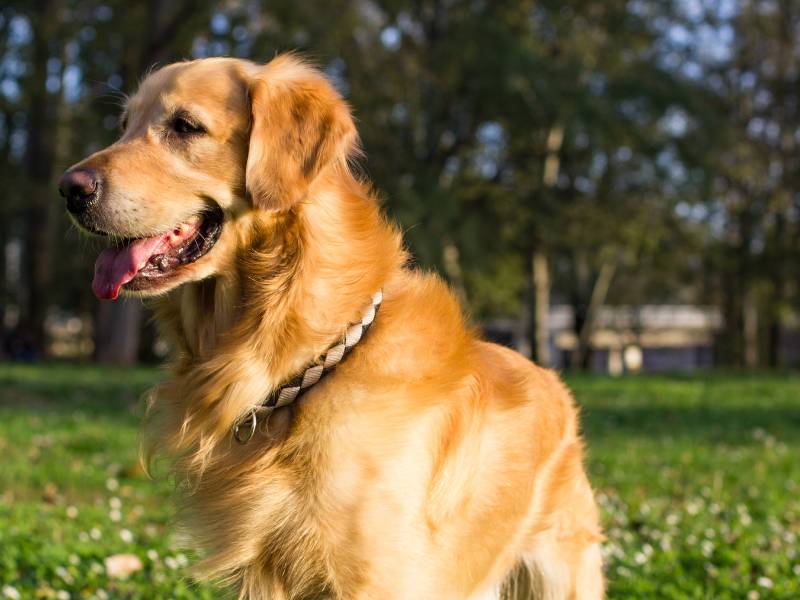 Grooming is an essential part of maintaining a Golden Retriever's long hair. Here are some tips:
Brush your Golden Retriever's hair at least once a week to prevent matting and tangling.
Use a slicker brush to remove loose fur and a comb to detangle hair.
Trim the hair around the ears, paws, and tail to prevent matting and to keep the hair neat and tidy.
Bathe your Golden Retriever every two to three months using a mild dog shampoo. Over-bathing can strip the natural oils from the dog's skin and coat.
Dry your Golden Retriever's hair thoroughly after a bath to prevent skin irritation and fungal infections.
Products to Use
Using the right products can help maintain your Golden Retriever's long hair. Here are some recommended products:
| Product | Description |
| --- | --- |
| Slicker Brush | A brush with fine, short wires that can remove loose fur and detangle hair. |
| Comb | A tool with fine teeth that can detangle hair and remove mats. |
| Dog Shampoo | A mild shampoo formulated for dogs that can clean the coat without stripping its natural oils. |
| Dog Conditioner | A product that can soften and detangle the hair, making it easier to brush and maintain. |
Always consult with your veterinarian or a professional groomer if you are unsure how to groom your Golden Retriever's long hair.