James, a nine-year-old boy, and Mahe, a Labrador assistance dog trained by Assistance Dogs New Zealand specifically for children facing challenges, are inseparable.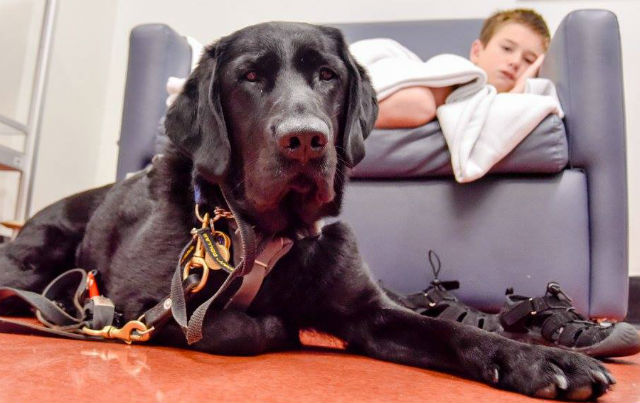 James is diagnosed with autism. He is unable to speak and cannot tolerate others touching him. Actually, the boy is even unable to make eye contact with his family. However, the visual communication with Mahe isn't a problem.
Practically, the Labrador is with James all the time to keep him out of danger and make sure the boy feels comfortable and safe. As Mahe is trained to easily calm James down, the presence of the dog in situations James finds stressful is of vital importance.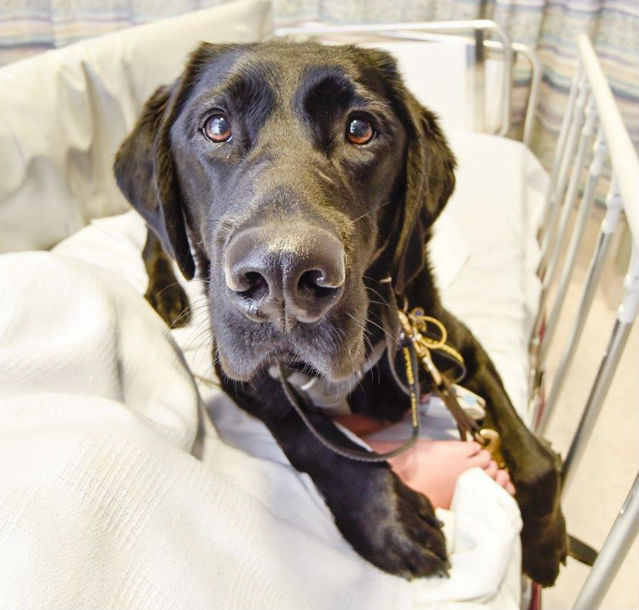 Source: c/o Louise Goossens/Assistance Dogs New Zealand
Because of his seizures, James needed an MRI for a proper diagnosis. During his hospital stay, the boy was with Mahe, his best mate. When James was placed under anesthesia, Mahe was carefully touching the boy's face to make sure James is O.K. As always, the Labrador did a fabulous job protecting his human.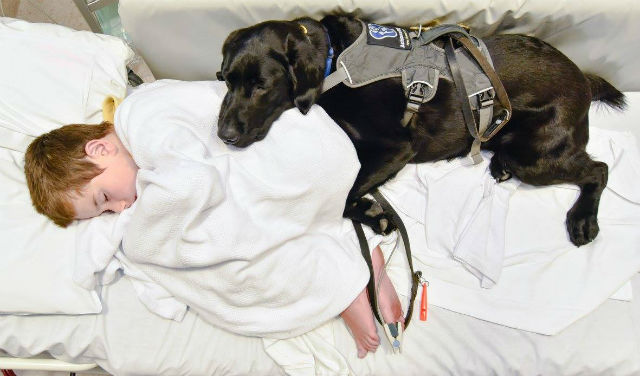 Source: c/o Louise Goossens/Assistance Dogs New Zealand
The medical staff was amazed how deep is the bond between the two mates.  
After James was discharged from hospital, he is doing well. As usually, the boy is not more than a few feet away from his best friend, Mahe, the Labrador.
H/t Express, Featured Image c/o Louise Goossens/Assistance Dogs New ZealandOriginal article: http://barkpost.com/good/lab-protects-boy-with-autism-in-hospital/