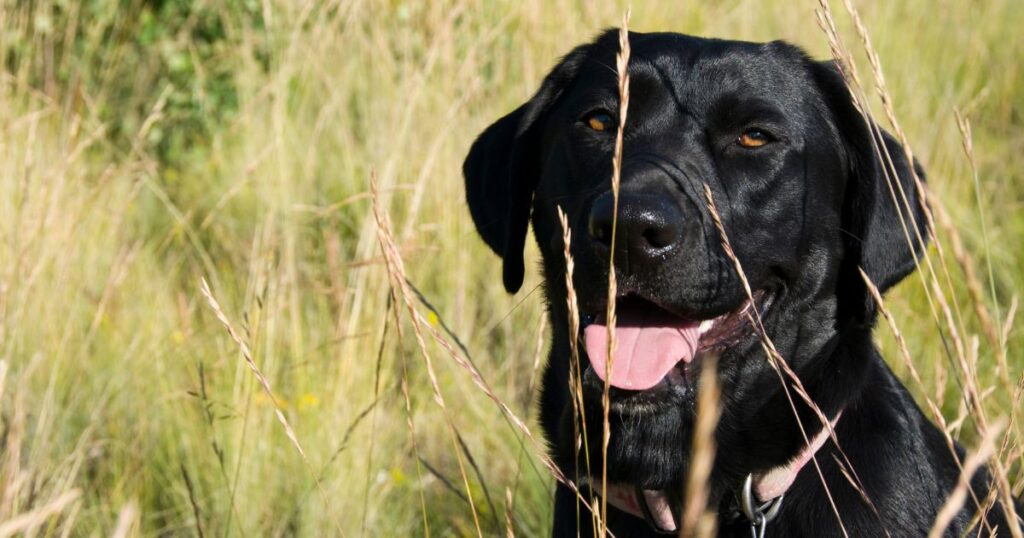 When it comes to naming a new furry addition to the family, choosing a powerful and strong name can be a great option. Tough dog names not only reflect the appearance or temperament of the canine companion but also highlight the bond between the owner and their loyal friend. These names are perfect for breeds known for their powerful presence or for a pup with a strong spirit, giving them a name that embodies their strength.
There are numerous tough dog names inspired by various themes, such as famous tough characters, powerful deities, or just names with strong connotations. With an impressive array of names available, pet owners can select a name for their dog that resonates with their personality or physical traits. From strong female dog names like Xena or Victoria, to rough and rowdy male dog names like Maximus or Thor, the options are vast and varied.
Ultimately, selecting a tough dog name is a personal decision, and the perfect name should have a special meaning to both the owner and their canine companion. Exploring lists of tough dog names and considering the pet's breed, temperament, and physical features can guide pet owners in finding a name that will truly reflect their dog's strength and resilience.
Top Tough Dog Names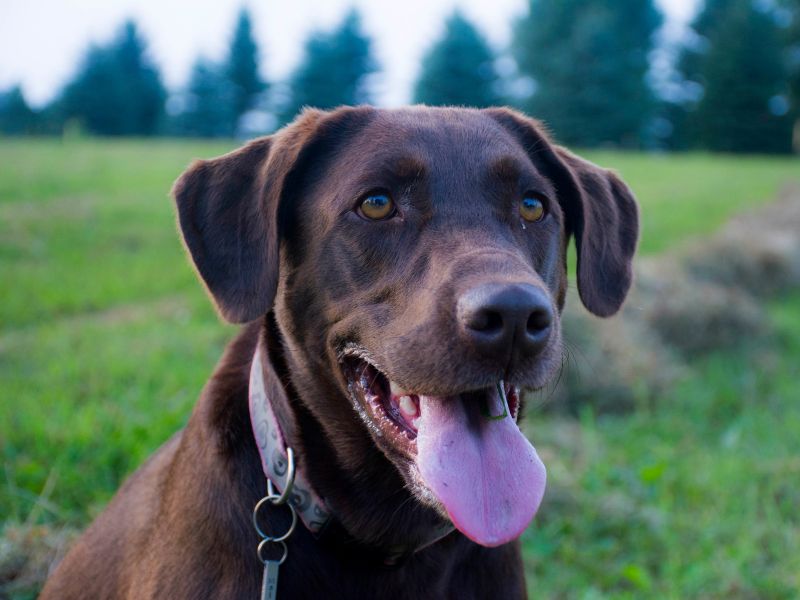 Choosing the perfect tough dog name for your new canine companion can be a daunting task. The ideal name should strike a balance between reflecting your dog's personality and showcasing their inner strength. Here are some top tough dog names to inspire you:
Names inspired by strength:
Apollo
Athena
Bear
Moose
Princess
Ranger
Tank
Thor
Zeus
Names based on human tough guys:
Archer
Ares
Axel
Blake
Brick
Brutus
Buck
Dane
Ethan
Names from the music world with a tough image:
Stevie
Bruno
Debbie
Busta
Chrissie
CeeLo
Hayley
Jayzee
Courtney
Remember that a tough dog name should reflect your dog's unique spirit and resilience. Keep in mind their breed, size, and overall temperament when making your choice. Don't be afraid to think outside the box and choose a name that truly captures the essence of your fearless furry friend.
Why Choose A Tough Dog Name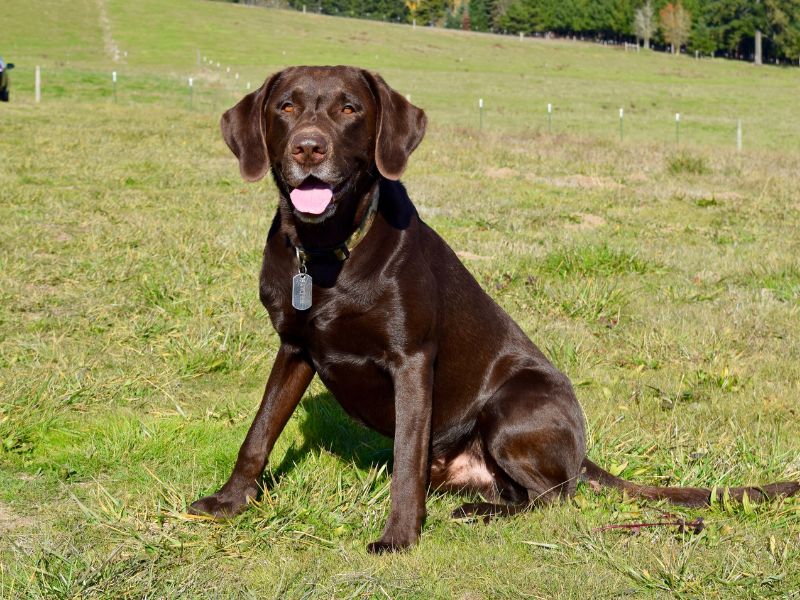 Choosing a tough dog name can be an excellent way to highlight your furry friend's physical appearance or dominant personality traits. Tough dog names not only sound strong and fierce but may also hint at your pet's guardian status, making them an excellent choice for guard dogs or those who come from breeds traditionally known for their protective nature.
In addition, a tough dog name can make a statement about your personal preferences and taste. By giving your dog a name inspired by mythological gods and goddesses, such as Ares, Thor or Athena, you can convey a sense of courage and strength associated with those characters. Similarly, you can opt for names that evoke strong emotions, like those typically used for characters in action movies or novels.
It's important to remember that a tough dog name should suit your dog's appearance, character, and breed. For example, a massive and sturdy dog like a Rottweiler, Belgian Malinois or a Labrador may be well-suited for a powerful name like Chong or Magnum.
Finding the right tough dog name involves learning your pet's personality and taking the time to evaluate various options. With countless ideas available, you're bound to land on a name that projects strength, resilience, and courage – qualities often admired in our loyal canine companions.
Tough Female Dog Names
Finding the perfect tough female dog name for your strong and confident canine companion can be a fun and exciting experience. There are plenty of options available, inspired by various aspects such as popular fictional characters, mythology, geographical locations, and even their physical appearance.
Some popular tough female dog names include Acadia, Alaska, and Bandit. Fictional heroine names like Zelda, Xena, and Katniss are also excellent choices for your fearless pup. Picking names inspired by mythology, such as Athena or Artemis, will showcase your dog's strength and courage as well.
When selecting a name, taking your dog's appearance into account might help narrow down your choices. For example, if your tough female dog is bear-like in size, consider the name Bear, while if she's small and fierce, names like Rogue or Valkyrie would be suitable.
Besides these, here is a list of some more tough female dog names:
Stormy
Ripley
Lolita
Indiana (Indy)
Wrigley
Meatball
Sierra
Taryn
Remember, the best tough female dog name will not only reflect your dog's personality and strength but will also make you proud to call out whenever you are playing or training together.
Tough Male Dog Names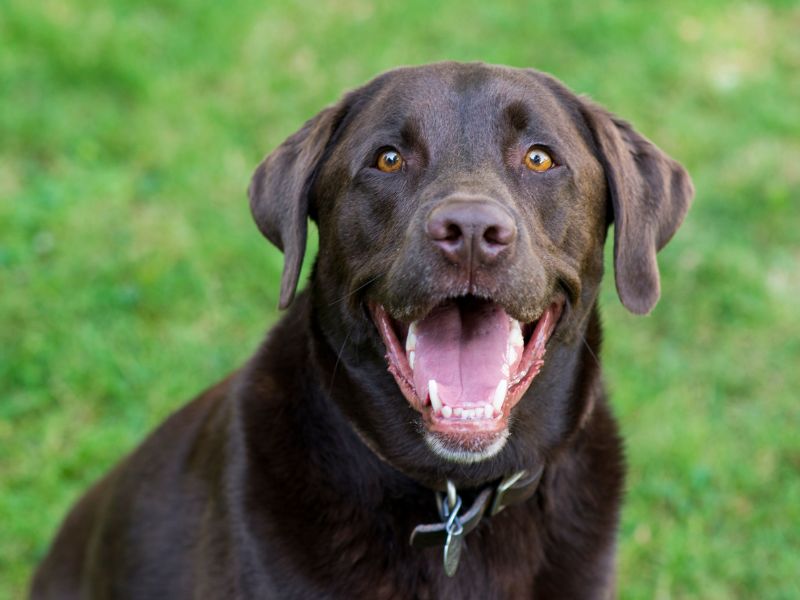 In this section, we will explore some tough male dog names that convey strength, power, and fierceness. These names are perfect for larger breeds such as German Shepherds, Dobermans, Rottweilers, or any dog that looks and feels strong. However, they can also be used to give a small dog a larger-than-life persona.
Some tough dog names are inspired by historical figures such as:
Other sources of inspiration for tough male dog names include fictional characters, mythical figures, and even everyday objects. Here are some examples:
Remember, it's important to choose a name that suits your dog's personality and appearance while embodying the strength and courage you want to convey. Tough dog names are not only for big and strong canines, but they can also make a small and adorable pup stand out and leave a lasting impression.
Scary Dog Names
Finding a scary dog name for your canine companion can be fun and exciting, especially if you want to highlight their protective nature or fierce personality. In this section, we'll explore some thrilling and intimidating options for both male and female dogs.
For male dogs, names such as Rowan, Diablo, or Fang are popular choices. These names evoke a sense of strength and power, making them perfect for your courageous furry friend. If you're looking for a name with a slightly supernatural touch, consider Phantom or Spectre, which can make your dog's name all the more menacing.
For female pups, spooky and powerful names like Zombie, Storm, or Rogue make a statement. Not only do these names capture the tough essence of your girl dog, but they also add an element of mystery and intrigue. Names like Kitana and Villain can also be a fun and creative option for your four-legged friend.
Consider the breed and physical traits of your dog when choosing a scary name. For example, a Rottweiler could carry the name Echo, while a strong German Shepherd might suit the name Lara. Let your dog's unique characteristics inspire their fitting and formidable name.
Remember, a scary dog name doesn't necessarily mean your pet is aggressive or fearsome; it can simply be a nod to their watchful nature and unwavering loyalty. No matter what name you choose, make sure it reflects your dog's personality and the bond you share together.
Tough Guard Dog Names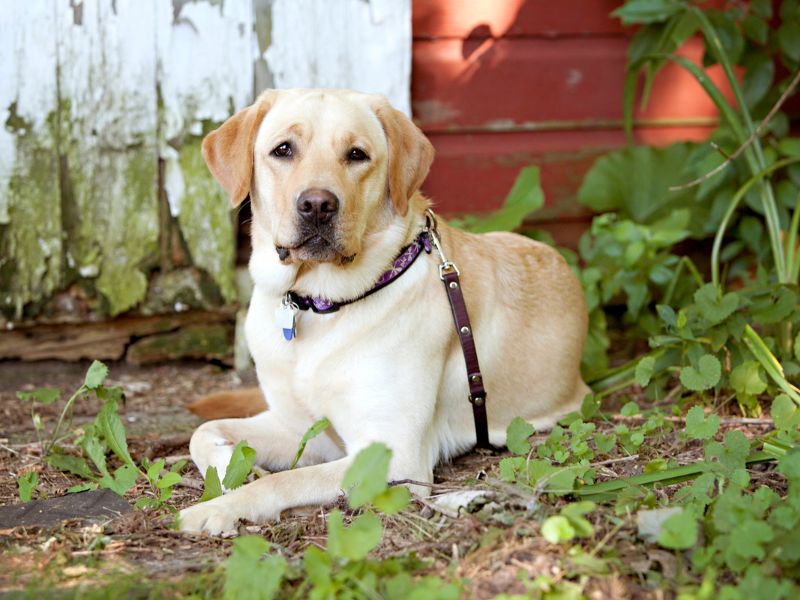 Finding the perfect tough guard dog name for your canine may seem challenging, but there are many options to choose from that effectively convey the strength and fearlessness of your furry friend. By drawing inspiration from popular tough dog names, intimidation, or even historical figures, you can find a moniker that matches your dog's clout and personality.
Here are some popular tough dog names, inspired by both their fierce appearance and protective nature:
Often, tough guard dog names are influenced by themes of strength, valor, or mythical elements. For example:
When selecting a tough guard dog name, consider your dog's breed, physical traits, and the qualities you'd like them to showcase. Remember, a fitting name can boost your dog's confidence and help them become the loyal protector you desire.
Tough Police Dog Names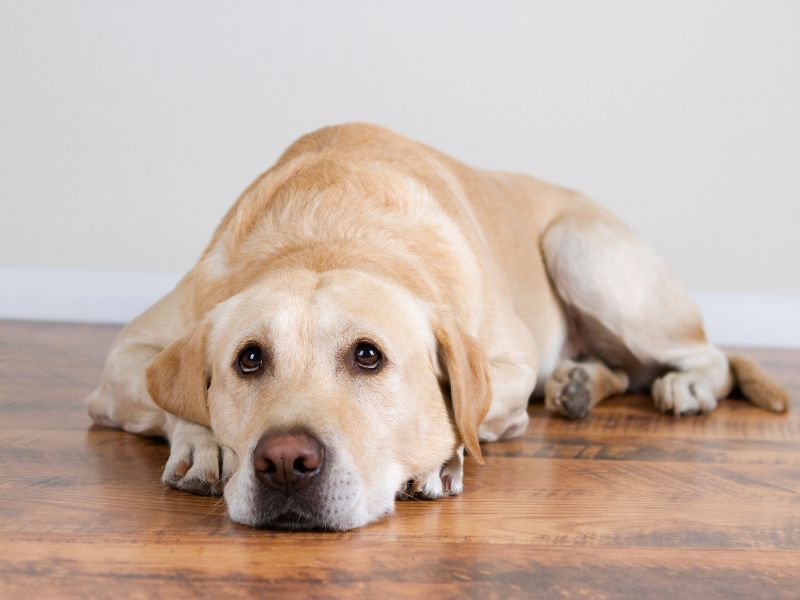 When seeking a tough name for a police dog, there are various sources of inspiration. Police dogs, also known as K9s, are brave, hardworking, and serve with honor. This section discusses some ideas for naming your tough canine companion while highlighting popular and powerful name choices.
Male police dog names like Diesel, Gunner, Bullet, Buck, and Badger project strength and power. Some owners may prefer names with a sense of authority, such as Captain, Maverick, Justice, or Rex. For those seeking a bit of wit, names like Copper or Donut refer to popular nicknames for police officers.
Females can also have strong, impactful names. Some popular choices in this category are Glory, Brooklyn, Justice, Rogue, and Olympia. Like their male counterparts, female police dogs may also be named after noble traits such as Honor, Faith, or Liberty. Another option is to choose a name inspired by pop culture, like Katniss or Mystique.
Lastly, consider unisex names like Bane, Bolt, Bomber, or Bones. These names convey strength and capability. Many tough dog names can be inspired by military ranks or police roles, such as Trooper, Sarge, Deputy, or Officer. These names honor the important work these dogs do in the line of duty, making them fitting choices for your K9 companion.
Fierce Dog Names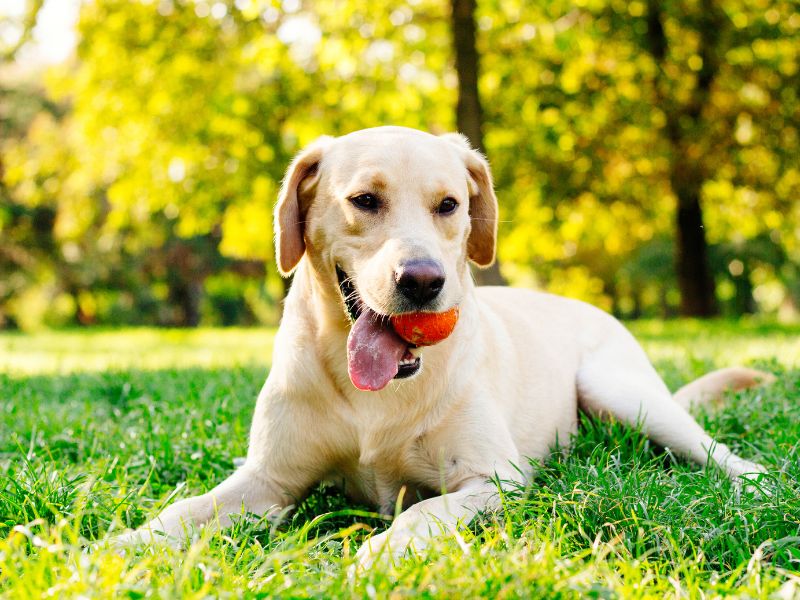 When it comes to naming your tough dog, finding a fierce name that reflects their strength and personality is essential. In this section, we will explore some strong and intimidating names inspired by various sources, such as historical figures, popular culture, and even the natural world.
For male dogs, names like Alexander, Napoleon, and Thor carry a sense of power, while a name like Samson is reminiscent of both physical and mythological strength. On the other hand, for female dogs, Arya and Sheba provide fierce, strong name choices that reflect the strength of women in history and fiction.
Another source of inspiration for fierce dog names can be found in the natural world. Names like Bear, Wolf, Storm, and Thunder not only sound intimidating but are also associated with powerful forces of nature. These names are suitable for both male and female dogs and can reflect your dog's strong presence and personality.
When choosing a name, consider the breed and temperament of your dog, as well as their physical characteristics. A large, solidly built dog with an imposing presence might suit a name like Fender or Dutch, while a smaller dog with a strong personality could be named after a fierce creature, such as Hawk or Raptor.
Ultimately, it's essential to select a name that not only reflects your dog's toughness but also suits their personality and physical appearance. This will ensure that the name stays relevant throughout their life, and will be a name that you and your canine companion can be proud of.
Villain Names For Dogs
Villain-inspired names are perfect for dog owners who want a unique and tough moniker for their four-legged companion. These names can evoke a sense of mischief and strength while also being fun and memorable.
If you are a fan of movie and comic book villains, you may want to consider names like Joker, Bane, or Harley Quinn for your dog. These names represent notorious, yet often misunderstood characters with traits of fearlessness and tenacity.
Some historical villains also inspire dog names, prominent examples being Genghis, Caesar, and Nero. These names have a sense of power and command, resembling the mighty leaders they represent.
Those who appreciate literature can find inspiration in names like Moriarty (from Sherlock Holmes) or Iago (from Shakespeare's Othello). Both these characters are cunning, manipulative, and resourceful, making them a fitting choice for intelligent and sneaky dogs.
Folklore and mythology can also be an excellent source of villain names for dogs. Names like Medusa, Loki, or Hades are associated with mythical beings known for their deviousness and power.
Keep in mind that these villain-inspired dog names don't necessarily mean that your dog is evil, but it can be a fun and unique way to reflect some of the feisty and protective traits that make them so loveable.
Strong Dog Names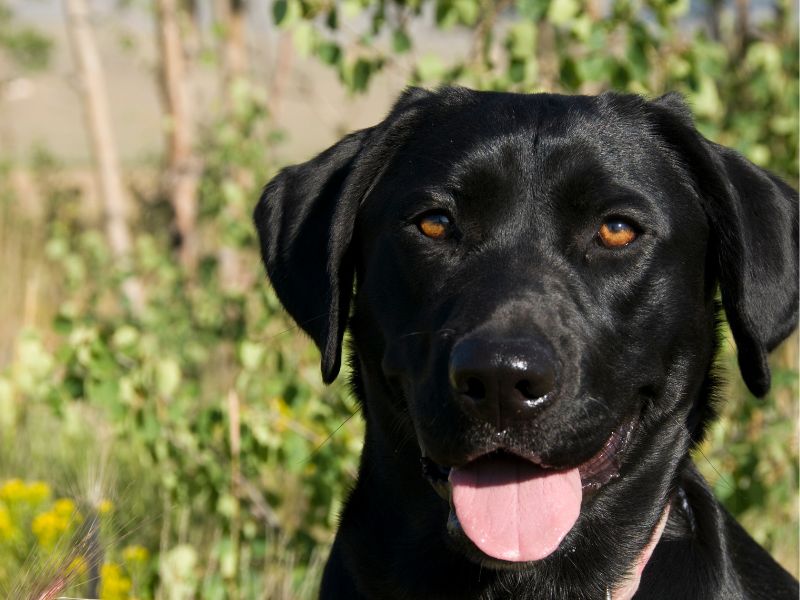 When choosing a strong dog name for your tough canine friend, it's essential to pick a name that matches their bold and fearless personality. These names can be inspired by historical figures, fictional characters, or even powerful forces of nature. In this section, we'll provide you with some ideas for strong dog names, covering both male and female pups.
Some popular strong dog names for male dogs include Valkyrie, Duron, Amon, Bane, Bruto, and Max, Bear, and Roman. These names evoke a sense of strength and fortitude, making them perfect choices for courageous and protective pets.
For female dogs, consider names such as Nika, Ursa, Adira, Athena, Zelda, Morgana, Raven, and Luna, Lucy, Daisy, and Bailey. These names embody power and resilience, making them suitable choices for independent and fierce female pups.
If you're looking for unique strong dog names or names inspired by mythology, consider options like Loki, Sheba, or Lionheart, Archer, and Fury. Additionally, you can use names of powerful natural elements like Storm, Thunder, or Lightning to give your dog's name an extra edge.
Remember, an essential part of choosing a strong dog name is selecting one that you feel connected to and matches your dog's personality well. So, go ahead and explore these suggestions and find the perfect strong dog name for your four-legged companion.
Tough Dog Names For Labradors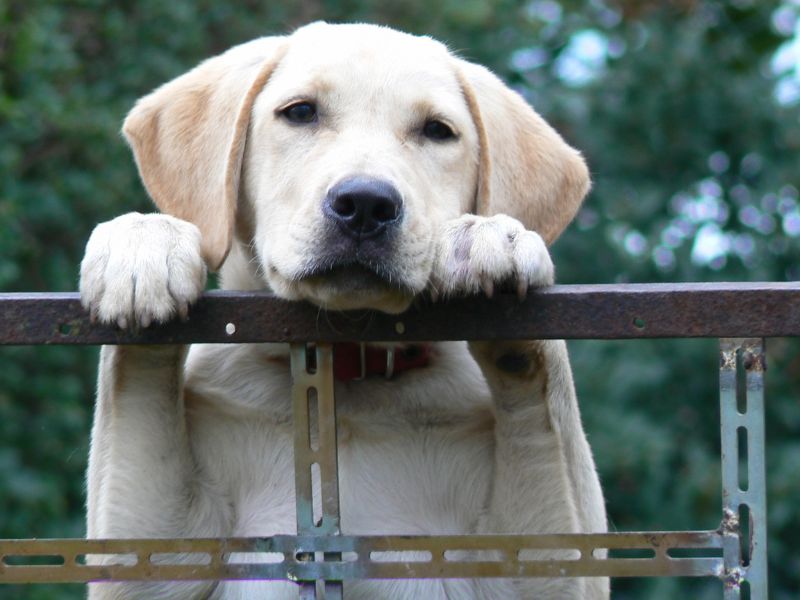 Labradors are known for their friendly and energetic personalities, but they can also possess a strong and protective nature. Choosing a tough dog name for your loyal Labrador can be a fun way to showcase their strength and resilience. Here are some tough dog names that are fitting for Labrador Retrievers, with options suitable for both males and females.
Some popular tough dog names include:
Another approach to choosing a tough dog name is to consider names inspired by powerful figures or characters:
It's essential to select a name that not only reflects your Labrador's strength but also suits their personality. Remember that your dog's name will become an important part of your relationship with them, so make sure it's something you both enjoy and are proud of.
Tough Dog Names Summary
Throughout this article, we've discussed various tough dog names suitable for strong, fierce, and protective dogs. Some names are inspired by famous pop culture characters, while others emanate from real-life personalities or objects.
For those who prefer pop culture references, some popular tough dog names include Darth Vader, Arya, and Gollum. These names can immediately bring to mind strong, fierce characteristics and add an air of distinction to your pet.
When it comes to names derived from the world of music or celebrities, suggestions such as Snoop, Ozzy, and Remington create a tough and badass image for your canine companion. These names often hold unique and memorable associations for many people.
Moreover, some names evoke power and strength, such as Samson, Fender, and Fang. These choices reflect the physical or emotional abilities your dog may possess and can serve to reinforce the image of a strong, capable protector.
Ultimately, the best choice of tough dog names will depend on your personal preferences, your dog's personality, and the message you wish to convey through your pet's name. Be sure to consider all factors before settling on a name, and remember, a tough name can still convey love and affection for your furry friend.