Now Things Are Getting a Bit Out Of Control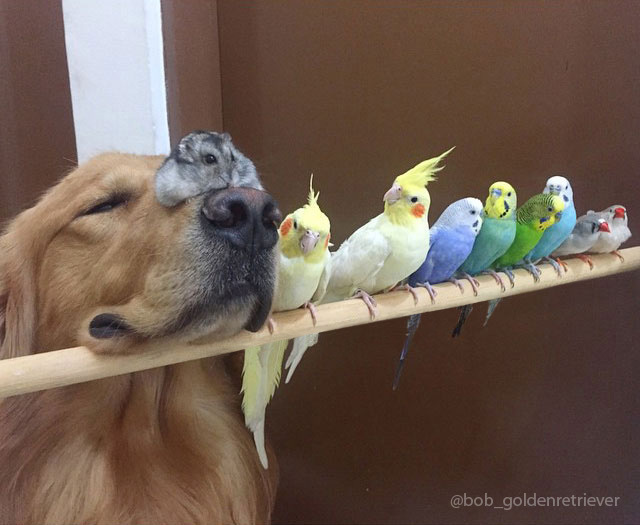 It's one thing to share some time with friends. It's another thing to do a balancing act with them. Look at that mouse!
Bob is a very well trained dog and one with a lot of patience for his feathered friends, not to mention the furry ones as well!
Hold tight there Bob. Once everyone is in place, we can grab a picture. Ever wonder just how challenging it can be for all of these little guys to hold that pose!
When it comes down to it, there's nothing quite like a presentation of friends like this. We all know that Bob, his mouse, and his eight bird friends really are the friendliest of friends.