Just Line Up Everyone, We've Got a Nap to Take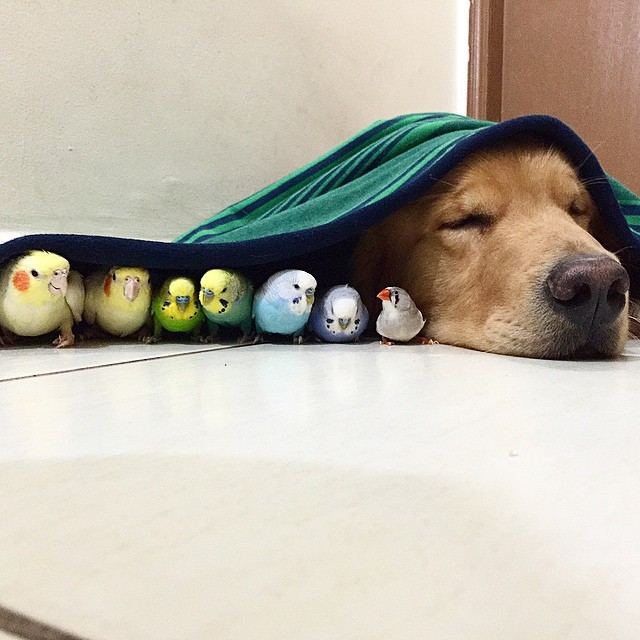 Have you ever wondered what it would be like for a dog, namely Bob here, to be cuddling with his very dear friends? You know, these birds?
From smallest to largest, these feathered and furry friends really get along. It's nice to just relax the day away with your best friends right next to you.
Did you notice the color scheme here? It's so welcoming and so vibrant. It's the perfect assortment of colors for these buddies.
Bob here is tired. After all, he's spent the day listening to all of his feathered friends chirp. Can you image the stories they have shared with each other?