It Is Time for a Nap with Friends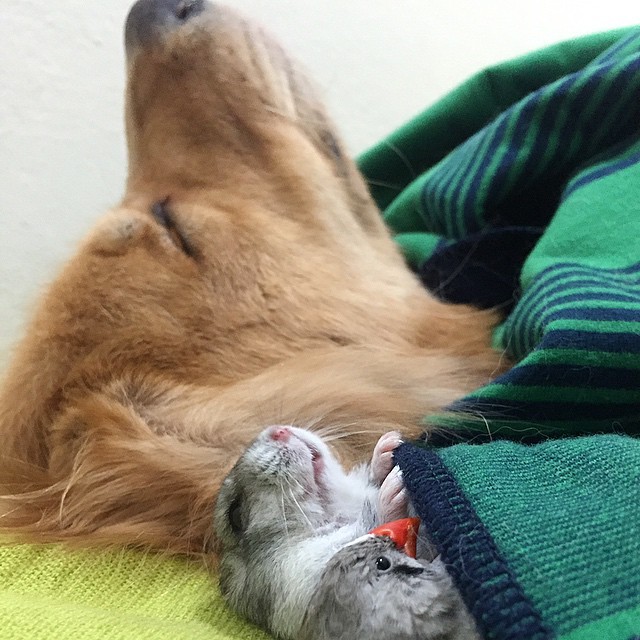 Sometimes, there is nothing better on a warm winter day than to snuggle up close with a few friends, furry or not.
It's easy to see just how much these little furry guys and feathered friends really do like each other. Just look at how at ease they are snuggled up here.
Bird, mouse, dog, it does not seem to matter when it comes to these little guys. It's nap time for everyone at the house.
There's nothing better than a nap under a warm blanket with no cares in the world. Just how do they get these guys to rest so comfortably together like this?