Talk About Composure! Just Look at That Fine Grace Bob Demonstrates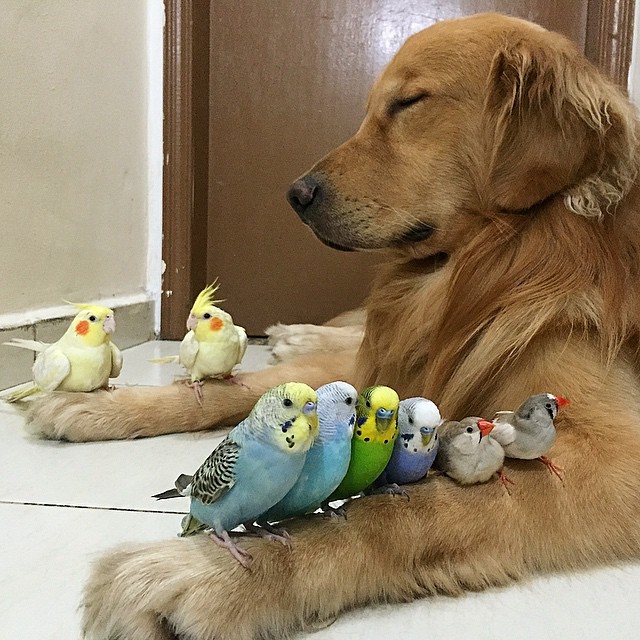 Bob sits straight up without any hesitation. He provides the perfect perch for his fine feathered friends.
Just look at those beautiful birds, with bright colors, each sitting without a single care in the world on Bob's legs.
Eight birds! All friends with that majestic bird. There's not a worry in sight as they sit together. Just look at that attention.
You can tell Bob really loves his friends here! Of course, every picture seems to showcase that love and patience for his little friends of all shapes and sizes.