Hey Little Guy – Not So Close!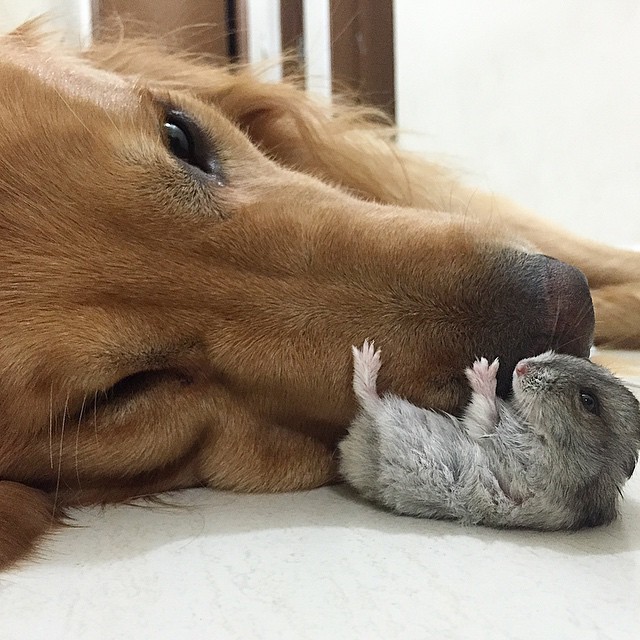 It is not only birds that make Bob happy these days. He also has a very cute gray mouse that is now his bed buddy.
Just look at how cute these little guys are, cuddling together without a care in the world it seems like. Best friends forever right there!
Just look at Bob's eyes. They look so loving as they star at the little mouse nuzzling the big dog's nose. You can tell they've been friends for a while now.
Could it be any cuter in here?