Hello Up There! How Is The Weather?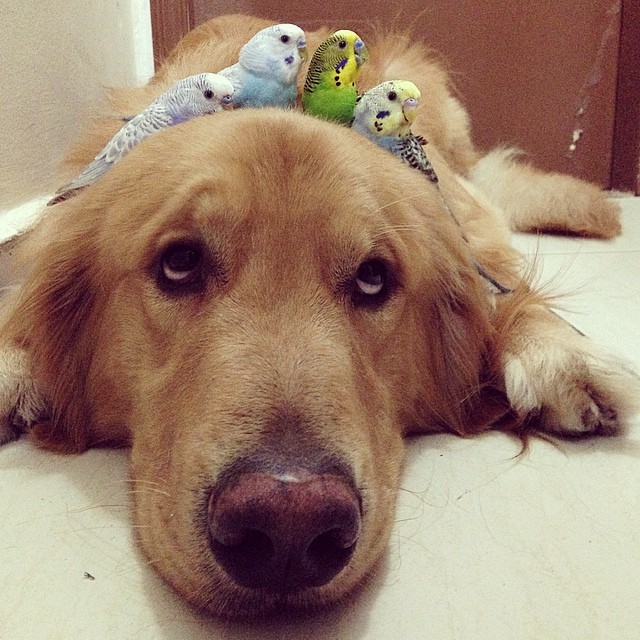 Hey, you up there. What's going on? It's probably the type of conversation Bob and his friends might have on any given day.
With four feathered friends perched on the top of his head, Bob doesn't think anything of trying to catch these guys.
Instead, they sit, relax, and perhaps even think about the day and all they've done. There does not seem to be a care in the world here.
Check out the view from up here. They are perched on his head. There's no photoshopping these birds. They really are this comfortable. Don't you just love Bob's expression?