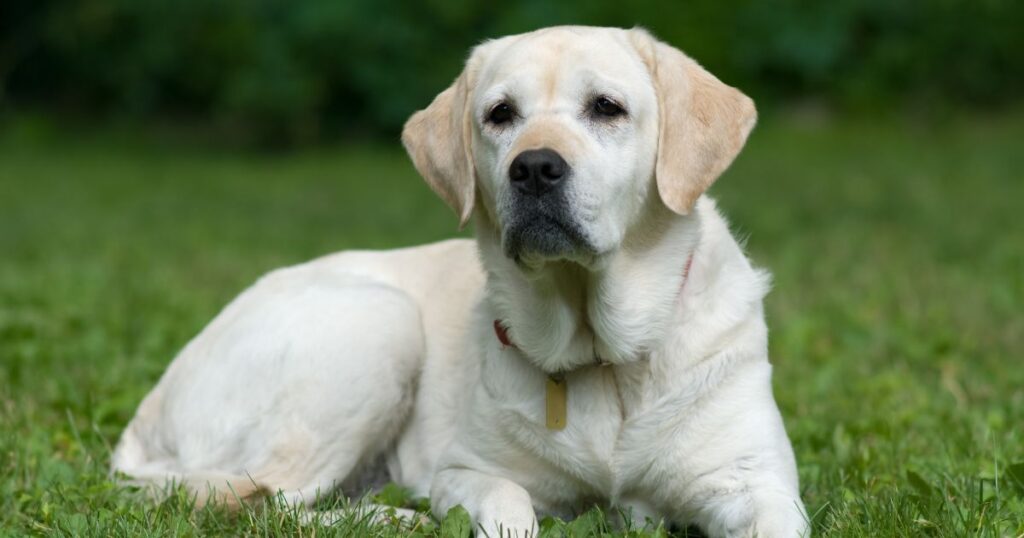 Choosing the perfect name for a new dog is an exciting and sometimes challenging task for pet owners. With so many options, it can be difficult to decide on a name that not only fits the dog's personality but also holds meaning for the owner.
Throughout the years, dog names have been inspired by various sources such as popular culture, mythology, and even human names. This article will explore some of the most popular and unique dog names, helping pet owners find the perfect moniker for their furry friend.
Taking a look at lists like the Top 100 Most Popular Dog Names in 2023 and 500 of the Most Popular Dog Names can provide inspiration for anyone searching for the perfect name. With so many possibilities, the search is sure to be an enjoyable part of the pet adoption experience.
Top 100 Popular Male Dog Names For 2023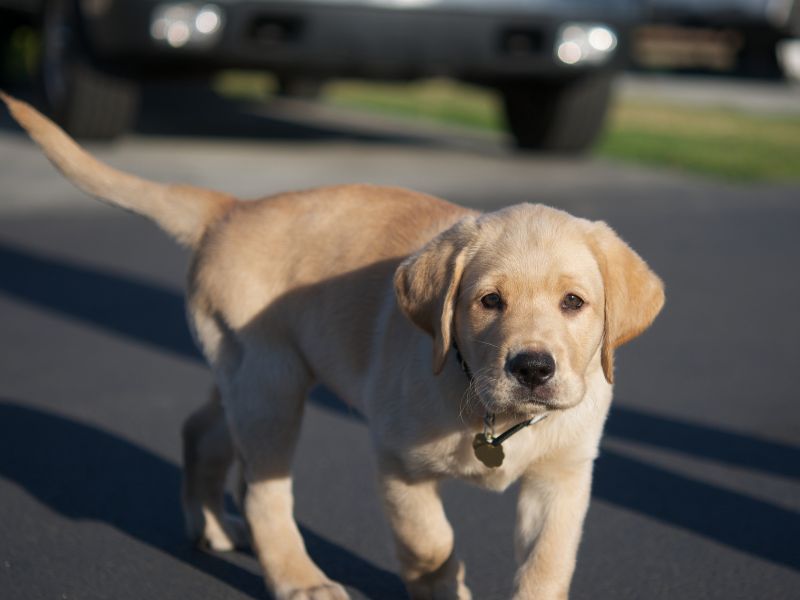 Finding the perfect name for your furry friend is an important task. There is a wide range of popular male dog names that pet owners choose from, and trends change over time. In 2023, there were some standout favorites when it came to naming our canine companions.
Some of the most common male dog names in 2023 included Max, Charlie, Cooper, Milo, Buddy, Rocky, Bear, Teddy, Duke, and Leo. These names have all proven to be popular choices amongst pet owners, with many of them being used consistently over the years.
Several names on the list seem to have been inspired by popular culture, such as Loki and Jax. Other names, like Bentley, Tucker, and Beau, reflect pet owners' preference for names that are cute and stylish. Some pet owners also opted for more traditional human names, like Winston, Oliver, and Jack. (source).
Here is the list of the top 100 popular male dog names for 2023:
Max
Charlie
Cooper
Milo
Buddy
Rocky
Bear
Teddy
Duke
Leo
When choosing a name for your dog, it's important to consider your pet's personality, appearance, and breed. A name should be easy to pronounce and remember, and it should resonate with both you and your dog. Remember that a name that works well for one dog might not be the best fit for another, so it's essential to find the perfect name that suits your unique pet.
Top 100 Popular Female Dog Names For 2023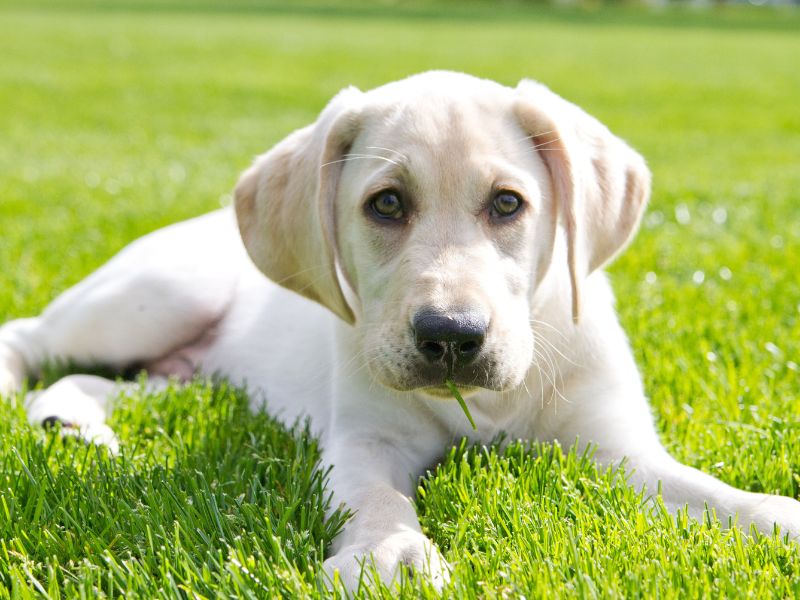 Picking the perfect name for a female dog can be a fun and enjoyable experience. In 2023, many dog owners chose names that were inspired by nature, popular culture, and even the night sky. In this section, we will explore 100 of the most popular female dog names from that year.
Several top picks were short and sweet, like "Luna," "Bella," and "Daisy," according to the Dog People by Rover.com. Other popular names had a celestial inspiration, such as "Stella" and "Nova," as mentioned by the American Kennel Club. Additionally, nature-themed names like "Willow" and "River" were quite trendy.
Below are the top 100 popular female dog names for 2023, grouped into various categories for an easy overview:
| Nature-Inspired Names | Celestial Names | Popular Culture Names |
| --- | --- | --- |
| Daisy Willow River | Luna Nova Stella | Arya Maggie Riley |
Finding the perfect name can be a unique reflection of the dog's personality and the owner's preferences. The 2023 collection of popular female dog names offers dog owners a wide range of unique and inspiring options to consider when naming their new furry best friend.
Good Dog Names – Ideas to Get You Started!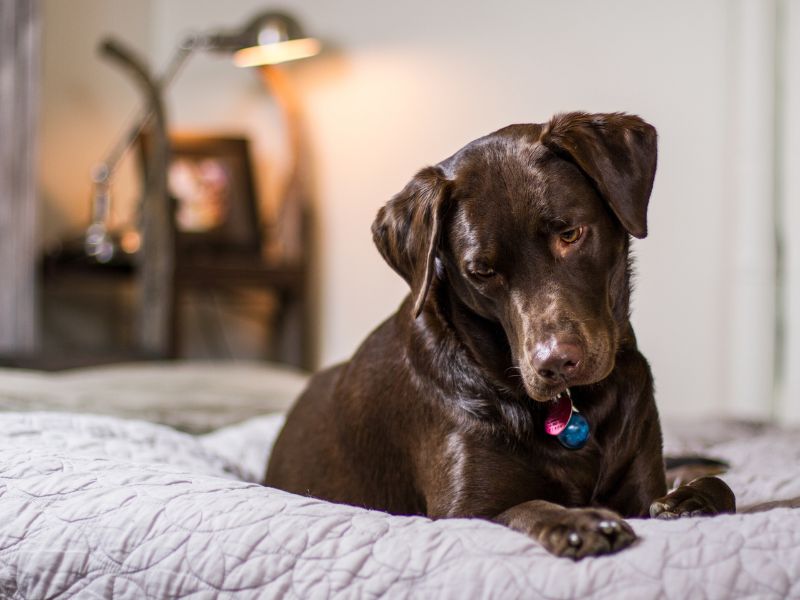 Selecting a dog name can be an enjoyable process, but with endless possibilities, it's essential to find the perfect name that suits your dog's personality and characteristics. Here are a few suggestions to jump-start your creativity.
For those who prefer classic and timeless names, consider options like Lady, Apollo, or Rocky. These names not only sound sophisticated, but they're also well-suited for dogs of all breeds and sizes.
Popular culture provides a treasure trove of inspiration for dog names. Consider naming your pup after your favorite characters or celebrities. As an example, some names from Greek mythology are Zeus, Athena, or Hera.
Food-inspired names are also popular for dogs, particularly when they showcase your pet's unique coat color. A few tasty choices from The Labrador Site include Cinnamon, Mocha, or Oreo.
Another approach for naming your dog is to consider their breed or appearance. Breed-specific names can be found at The Happy Puppy Site, such as Basset Hound and Border Collie names like Houndini and Shep.
Moreover, nature-inspired names are ideal for dogs with a free spirit. Choices like Willow, Raven, and Sky not only pay tribute to the natural world but also represent your dog's inherent connection to the environment.
Remember that your dog's name should be easy for them to learn and for others to pronounce. Keep experimenting with ideas and take your time to choose the name that fits best, and soon enough, your canine companion will have the perfect moniker.
Great Names for Little Dogs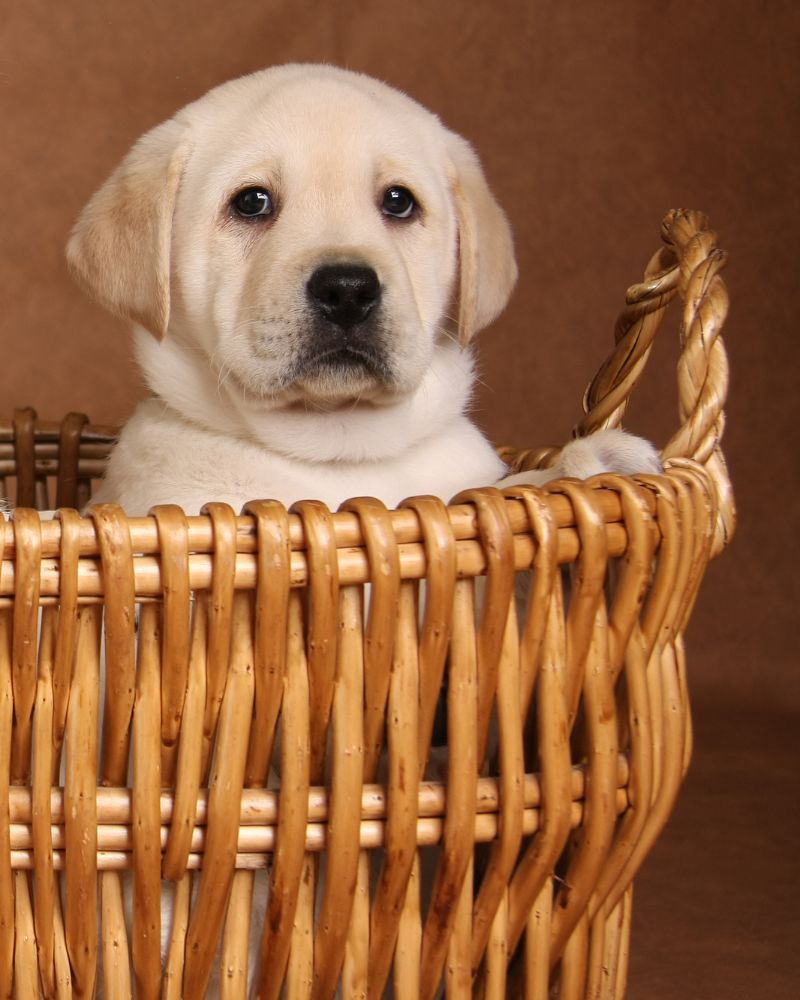 When it comes to naming your little canine companion, there are plenty of adorable options to choose from. A small dog's name should reflect their unique personality and size, with names that are endearing and charming.
For small male dogs, consider names like Archie, Bandit, or Bear. These options are both cute and strong, making them great choices for your tiny pup. Little female dogs can sport names like Abby, Allie, or Angel, which capture their sweet and loving nature beautifully.
Small Male Dog Names: Archie, Bandit, Bear, Boo, Flick, Jett, Mac, Milo, Newt, Winston, Ziggy
Small Female Dog Names: Abby, Allie, Angel, Apple, Aurora, Callie, Daisy, Kiki, Luna, Pixie, Roo
You can also get creative by using fun, whimsical names that showcase your dog's quirky personality. Some unique and quirky choices include names like Rascal, Aero, Ghost, Captain, Pumba, and Marley. These names are perfect for a small dog that has a big attitude and loves to make their presence known.
Inspiration for your little dog's name can come from various places, such as favorite characters from books, movies, or cartoons. Names like Dobby, Newt, or Dash pay tribute to fan-favorite characters while being perfect for your petite pet.
Lastly, don't shy away from using humor or irony when selecting your small dog's name. Names like Maverick or Hercules may seem more fitting for a large dog, but they can work wonderfully on a tiny pup, making their name even more memorable and amusing for you and everyone who meets them.
Male Hunting Dog Names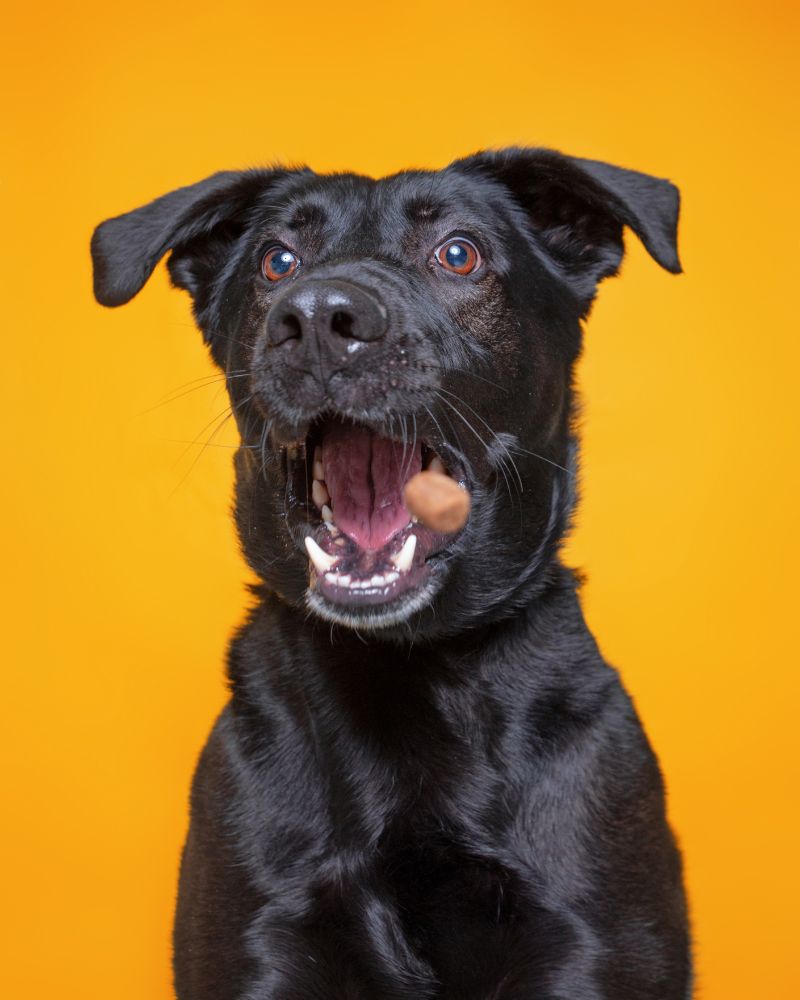 Choosing the perfect name for a male hunting dog can be an exciting task, especially considering the strong and bold qualities these dogs possess. This section provides a list of popular and unique names that reflect the characteristics and spirit of hunting dogs.
Some names are inspired by famous hunters, such as Daniel Boone or Davy Crockett, and can be a great way to honor the history of hunting. Other names pay tribute to the dog's skills and roles, like Buck and Ranger.
In addition to famous hunters and abilities, it's common to find hunting dog names that align with the tools and terms used in hunting itself. Names such as Gunner, Bullet, and Trapper are not only strong but also embody the spirit of the sport.
Here are more male hunting dog names to consider:
Ultimately, the perfect name for a male hunting dog depends on personal preference and the unique traits of the dog itself. By choosing a name from the list above or exploring other sources, you can find a name that truly represents your dog's strength, agility, and determination on the hunting field.
Female Hunting Dog Names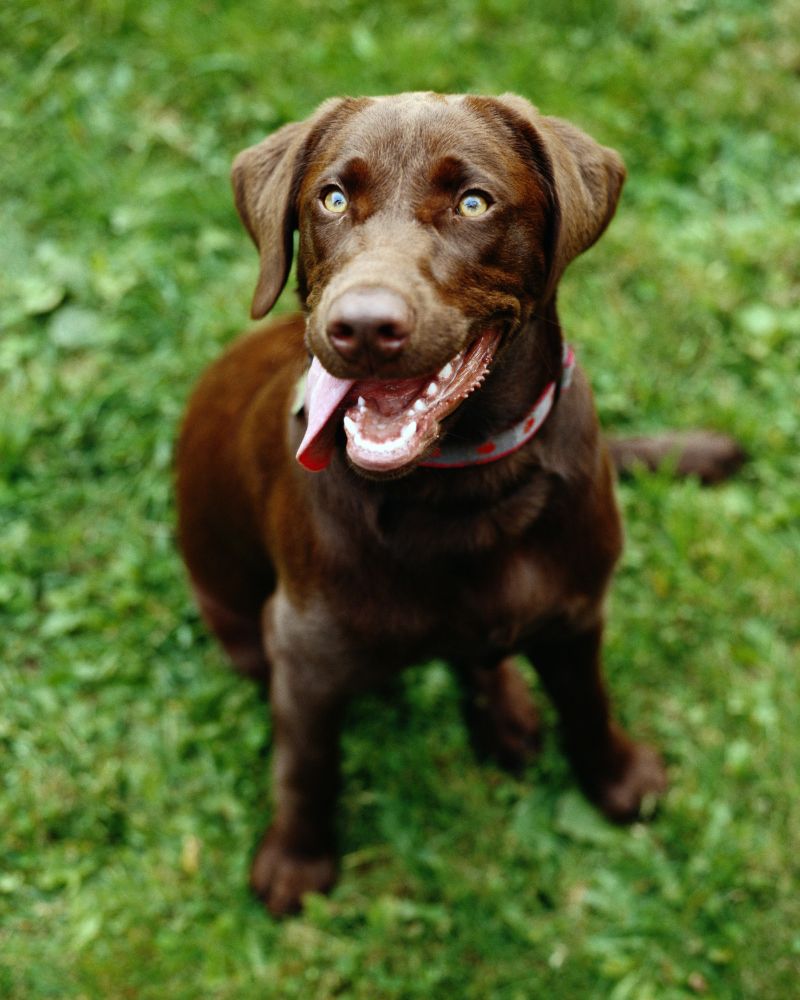 Finding the perfect name for your female hunting dog can be a fun and meaningful process. These canine companions are often known for their agility, intelligence, and loyalty. There are numerous fantastic names to choose from, each reflecting the strength and spirit of these incredible animals.
Many names for female hunting dogs are inspired by legendary figures or goddesses in mythology. For example, Artemis, the Greek goddess of the hunt, and Athena, the Greek goddess of wisdom and war, are excellent choices to showcase your dog's hunting prowess. Another option is Xena, the modern fictional warrior princess whose name embodies strength and bravery.
Sometimes, female hunting dog names may be drawn from the natural world or from hunting-related terms. A few examples include:
In addition to these, you might also consider choosing a name that reflects your dog's breed, color, or personality traits. For instance, Labrador Retrievers are amongst the most popular hunting dogs, and names like Sable and Stormy can be fitting choices for these loyal companions.
As you contemplate the best name for your female hunting dog, remember that this decision is entirely personal. Select a name that resonates with you and represents the unique qualities and abilities of your furry friend.
Dog Names From Movies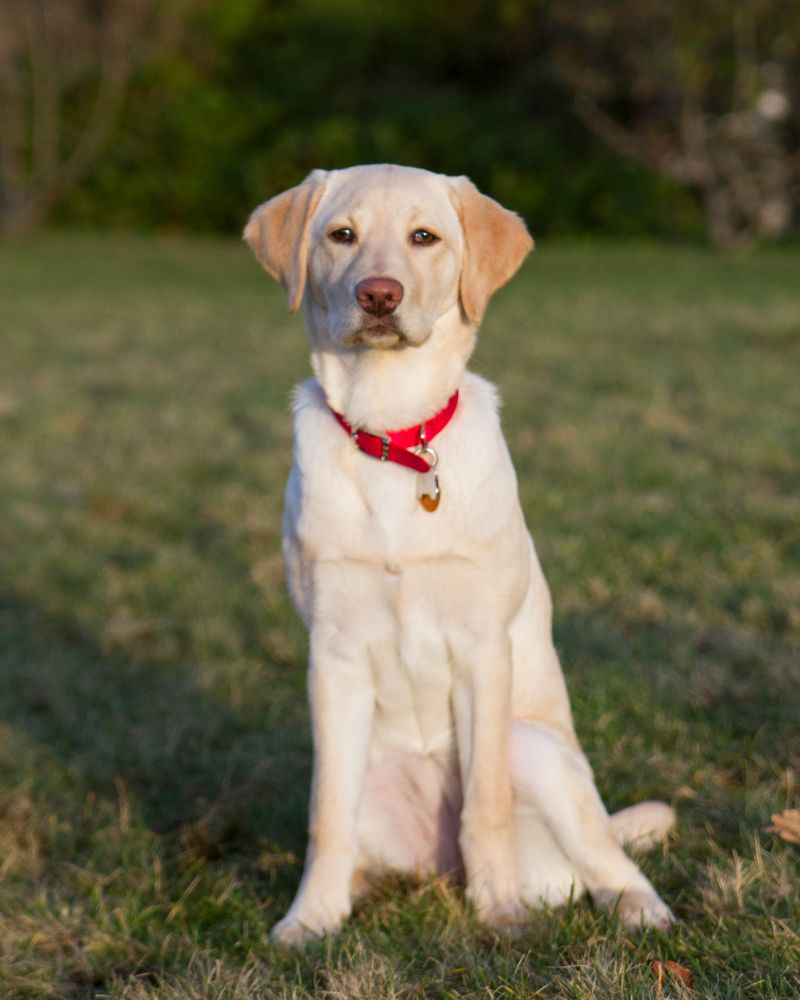 Films can provide a treasure trove of inspiration when it comes to naming your new canine companion. Let's explore some memorable dog names borrowed from popular movies.
Disney movies are a great source of inspiration, with iconic characters that can make perfect names for your furry friend. For instance, you could choose names like Belle (Beauty and the Beast), Simba (The Lion King), or Lilo (Lilo and Stitch).
Some female dog names from movies include remarkable female characters such as Diana (Wonder Woman) and Dorothy (The Wizard of Oz), as mentioned in The Spruce Pets.
Moreover, certain films feature dogs as their main characters or lovable sidekicks, and you can find a list of over 300 dog names from various movies in K9 Web. Some examples are Hooch (Turner and Hooch), Marley (Marley and Me), and Beethoven (Beethoven).
Here's a list of some popular dog names from famous movies:
Buddy (Air Bud)
Bolt (Bolt)
Chance (Homeward Bound)
Shadow (Homeward Bound)
Fly (Babe)
When selecting a name for your dog inspired by a movie, consider the character's personality and how it could align with your dog's nature or appearance. Choosing such a name adds a touch of charm and helps to create a special bond between you and your furry friend.
Popular Dog Names In 2023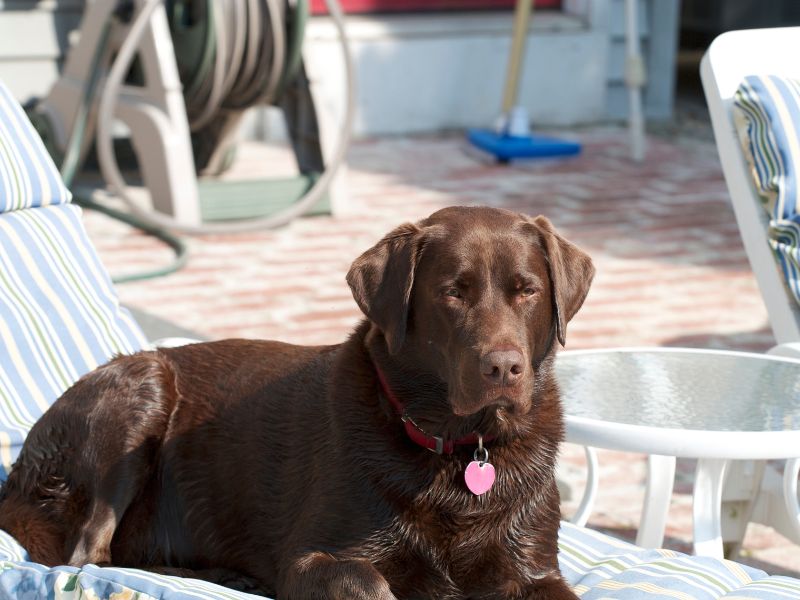 In 2023, there are many popular dog names commonly chosen by pet owners. The top names for male and female dogs included a mix of timeless and trendy options.
For male dogs, some of the most popular names in 2023 are:
Charlie
Cooper
Buddy
Jack
Rocky
Duke
Bear
Tucker
Oliver
Meanwhile, the top names for female dogs in 2023 are:
Lucy
Luna
Daisy
Lola
Sadie
Molly
Bailey
Maggie
Stella
It's worth noting that some popular dog names were also shared with popular baby names. For example, Stella, Lucy, Bella, and Luna made it to the list of 100 most popular names for baby girls.
There is also a rise in pop-culture-inspired dog names in 2023, including Cardi, Gambino, and Nakia from Black Panther. In addition, names inspired by movie villains such as Loki, Bane, and Thanos gained popularity (PureWow).
But that's not all!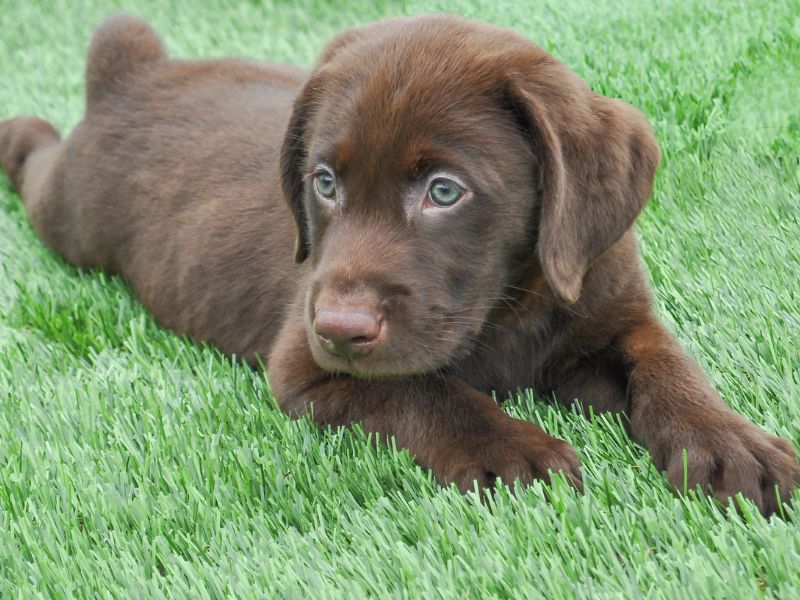 When it comes to unique and uncommon dog names, there's no shortage of inspiration. These names can be inspired by any theme or interest, including pop culture, food, nature, and more. Some people prefer to give their dogs names based on their appearance, while others choose names that reflect their dog's personality or breed.
In addition to the names already listed in this article, here are more uncommon dog names that can spark creativity:
When selecting a unique dog name, consider your personal preferences and the dog's characteristics. A more playful and energetic dog might suit names like Hopper or Kaboom, whereas a calmer, gentle dog may be better suited to names like Coconut or Junie. Keep in mind that the name should be easy to remember and pronounce, as you'll be using it often for training and communication with your dog.
Ultimately, the best name for your dog is one that feels right and makes you happy. A unique, uncommon name can be a great way to showcase your dog's personality and make them stand out in a crowd.
And Now It's Your Turn!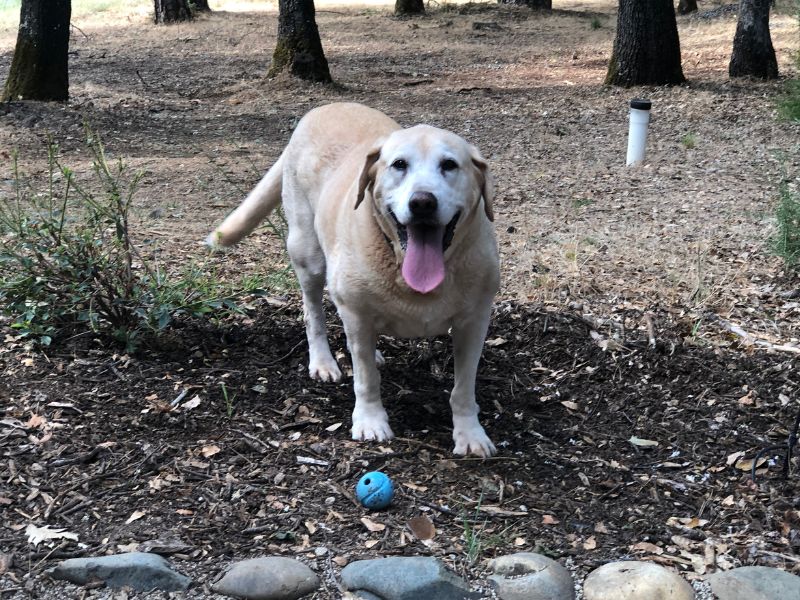 With so many creative and unique dog names out there, it's time for you to choose the perfect one for your new furry friend. Consider the countless options available, from popular names like Biscuit, Toby, and Winnie, to more unique and rare options such as Argo, Baylor, and Waffle.
As you explore these names, think about your dog's personality, appearance, and breed. For example, is your pet an energetic Akita or a laidback Basset Hound? Keep these factors in mind when choosing a name that reflects your dog's own unique traits.
To help you with your selection, here are a few categories of names that could inspire you:
Famous figures: Names inspired by celebrities, historical personalities, or even fictional characters can be a fun way to pay tribute to your favorites.
Nature-inspired: Choose a name that reflects the beauty of the outdoors, such as Willow, Forrest, or Sky.
Playful and whimsical: Let your imagination run wild with quirky, fun names like Pixel or Cupcake.
Remember, the most important thing is to choose a name that feels right for you and your pet. Happy naming!