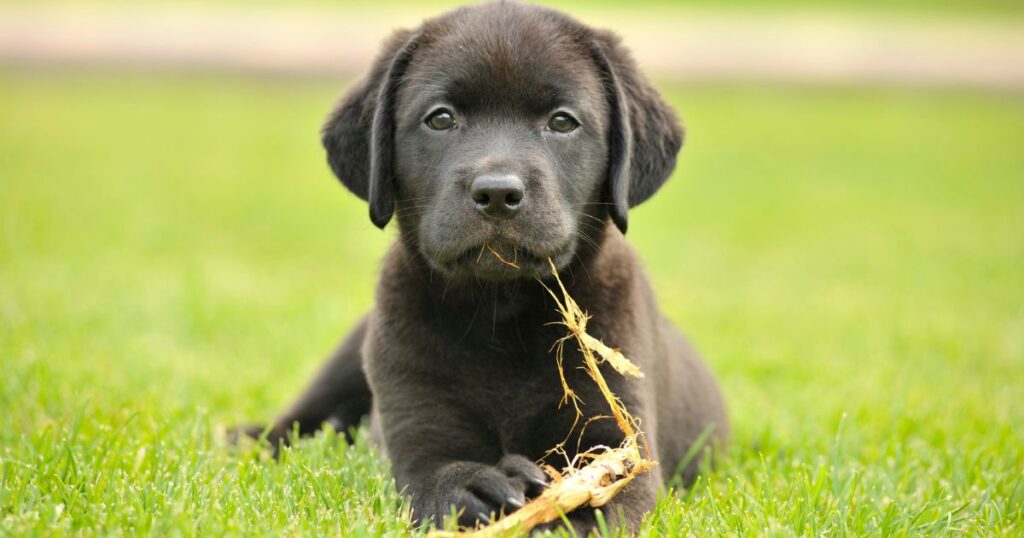 Labrador Retrievers are popular family pets, known for their friendly nature and loyalty. Bringing a new Labrador puppy into your home is an exciting decision, but it's important to consider several factors before making a commitment. Taking the time to research and plan can help ensure a positive experience for both you and your new four-legged family member.
It's crucial to assess your lifestyle, living space, and financial capabilities when thinking about getting a Labrador. These dogs require time, patience, and dedication to ensure their overall health and happiness. In this article, we will discuss six key factors to consider before buying a Labrador, which will help you make a well-informed decision for both you and your future pet.
Should I Get a Labrador Puppy? FAQs
When considering the addition of a Labrador puppy to your family, it's natural to have many questions. This section aims to answer some of the most common questions related to bringing a Labrador puppy into your home.
1. Do Labradors require a lot of space?
As a large breed, Labradors appreciate having space to move around and explore. While they can adapt to living in smaller spaces such as apartments, it's important to ensure they have regular outdoor exercise and stimulation to keep them healthy and happy. A yard or nearby park would be beneficial, but not strictly necessary if you're committed to daily walks and playtime. (source)
2. How much time and attention do Labradors need?
Labradors are social animals that thrive on human interaction and companionship. They require daily exercise, mental stimulation, and quality time spent with their family members. If you lead a busy lifestyle or work long hours, you may need to consider additional support, such as dog walkers or doggy daycare to fulfill their needs. (source)
3. Are Labradors suitable for families with children?
Labradors are generally friendly and gentle dogs, making them a popular choice for families with children. However, it's essential to supervise interactions between children and dogs, especially during the puppy stage, as Labradors can be boisterous and inadvertently knock over small children. Teaching both children and dogs how to behave around one another can help foster a strong bond between them.
4. Can Labradors have health issues?
Labradors, like any breed, can be prone to breed-specific health issues. Some common concerns for Labradors include hip and elbow dysplasia, obesity, and eye problems. Regular veterinary checkups, a balanced diet, and consistent exercise can help prevent or manage these issues. It's also essential to choose a responsible breeder that tests their breeding dogs for common genetic health issues. (source)
5. How much do Labradors shed?
Labradors are known to be heavy shedders, particularly during seasonal changes. Regular grooming can help manage shedding and keep your home cleaner. Be prepared for dog hair to become a part of your daily life if you choose a Labrador. (source)
6. How much does it cost to own a Labrador?
The costs of owning a Labrador include the initial purchase price, vaccinations, spaying/neutering, food, grooming supplies, and regular veterinary care. Additionally, consider the costs of training classes, pet insurance, and unexpected medical expenses. Ensure you have the financial means to provide for a Labrador's needs before committing to ownership. (source)
Are You Thinking Of Buying A Labrador Puppy?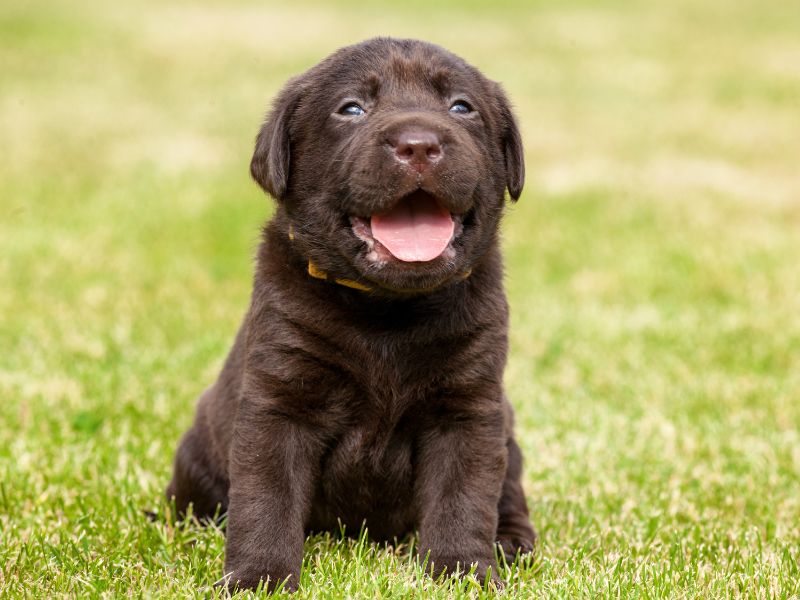 Labrador Retrievers are loving, friendly, and intelligent dogs, making them excellent companions and family pets. However, before you decide to bring a Lab puppy into your life, there are several factors to consider. By taking these factors into account, you can make an informed decision and create a positive environment for both you and your future furry friend.
Firstly, it is essential to consider the space you have to accommodate a Labrador puppy. These energetic dogs require ample space both indoors and outdoors to stretch their legs and play. A yard or a park nearby would be beneficial for meeting their exercise needs.
Additionally, Labradors require a significant amount of your time and attention. They thrive in social situations and need regular interaction and companionship. Consider whether you can provide daily walks, playtime, and mental stimulation.
It is also essential to research the different types of Labradors available, such as English or American Labradors, and the unique characteristics of each. Furthermore, while Labradors may be available in various colors, their needs and temperaments are generally the same, regardless of coat color.
When it comes to finding a reputable Labrador breeder, do thorough research to ensure the puppy's health and well-being. A responsible breeder should provide necessary health checks, vaccinations, and appropriate documentation.
Lastly, consider the financial aspect of owning a Labrador. Ensure you can cover the costs of food, grooming, routine veterinary care, and potential medical treatments throughout your dog's life. Remember that adopting from a rescue organization like RSPCA is also a great option for those who wish to welcome a Labrador into their family.
Labrador Dog Price – The Costs Involved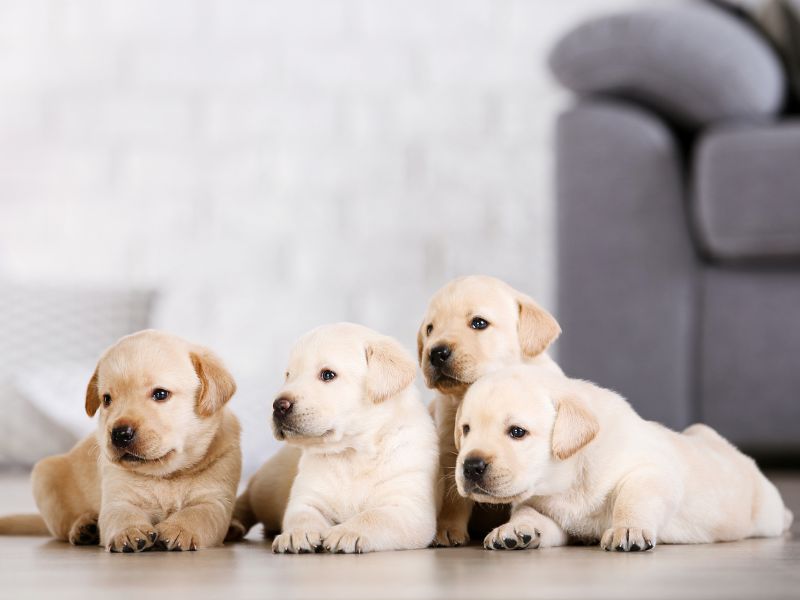 When considering purchasing a Labrador puppy, it's essential to take into account the varied expenses involved. The price of a Labrador puppy will differ from breeder to breeder and depends on location. In the USA, you can expect to pay between $800 and $1,200, while in the UK, prices range from £650 to £850 for a well-bred, health-tested Labrador (The Labrador Site).
Keep in mind that the initial cost of purchasing the puppy is just the beginning, as there are various ongoing expenses to account for as well. For a large breed like a Lab, the size-specific costs for items such as food, treats, monthly preventatives, crate, and bedding can range from $750 to $1,350 annually (Just Labs Magazine).
Here's a breakdown of the estimated annual costs to help you understand what to expect:
Food: Labradors typically consume more than smaller breeds due to their size, which can increase your monthly food expenses.
Healthcare: Regular vet visits are essential for any pet, but Labradors may require additional health screenings as they are prone to specific health issues, such as hip dysplasia.
Grooming: Although not high-maintenance, Labradors shed throughout the year and require regular brushing to keep their coat healthy and free of loose hair.
Training: It's crucial to invest in obedience training for your Labrador to ensure they develop good manners and social skills. Professional training classes or private lessons can vary in cost.
Equipment and supplies: You'll need to purchase items such as a crate, leash, collar, toys, and other essentials for your Labrador's comfort and well-being.
Insurance: Pet insurance can help cover unexpected medical expenses and offer peace of mind. Premiums will depend on your dog's age and overall health.
While the expense of owning a Labrador may seem daunting initially, it's essential to consider these costs when planning to bring a new furry family member into your home. By being prepared and informed, you can ensure that your Labrador will have a happy and healthy life with you.
6 Things To Consider Before Bringing Home A Labrador Puppy
1. Do You Have The Right Space For A Labrador Puppy?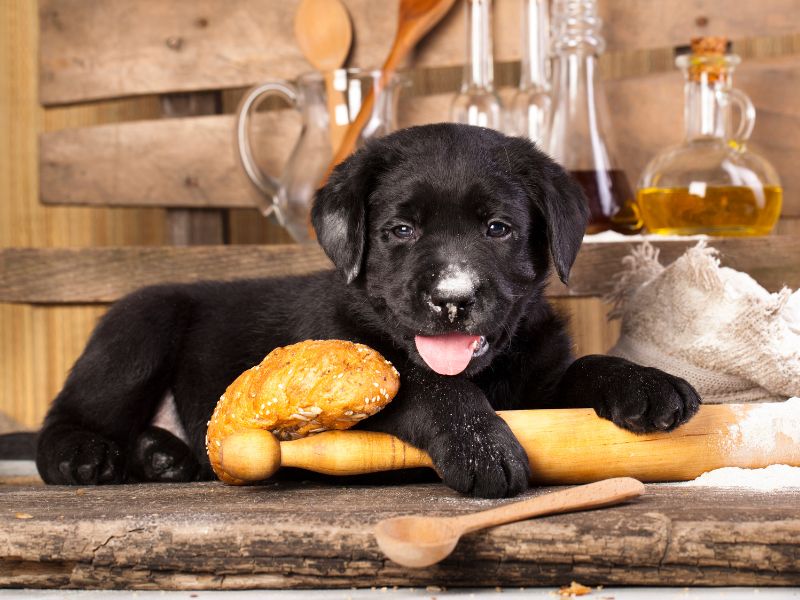 Labrador puppies grow into large dogs, and they need adequate space to move around comfortably. Consider the size of your home, including outdoor areas, to ensure it is suitable for a Labrador.
Labrador Puppy Potty Breaks
Puppies need to be taken outside frequently to eliminate waste. Ensure you have a designated bathroom area for your Labrador puppy and that it is easily accessible.
Space Is Key For A Lab Dog!
Labradors are energetic dogs and require space to play, run, and explore. A spacious yard or nearby park will help keep your Lab happy and healthy.
2. Do You Have Time For A Lab Retriever Puppy?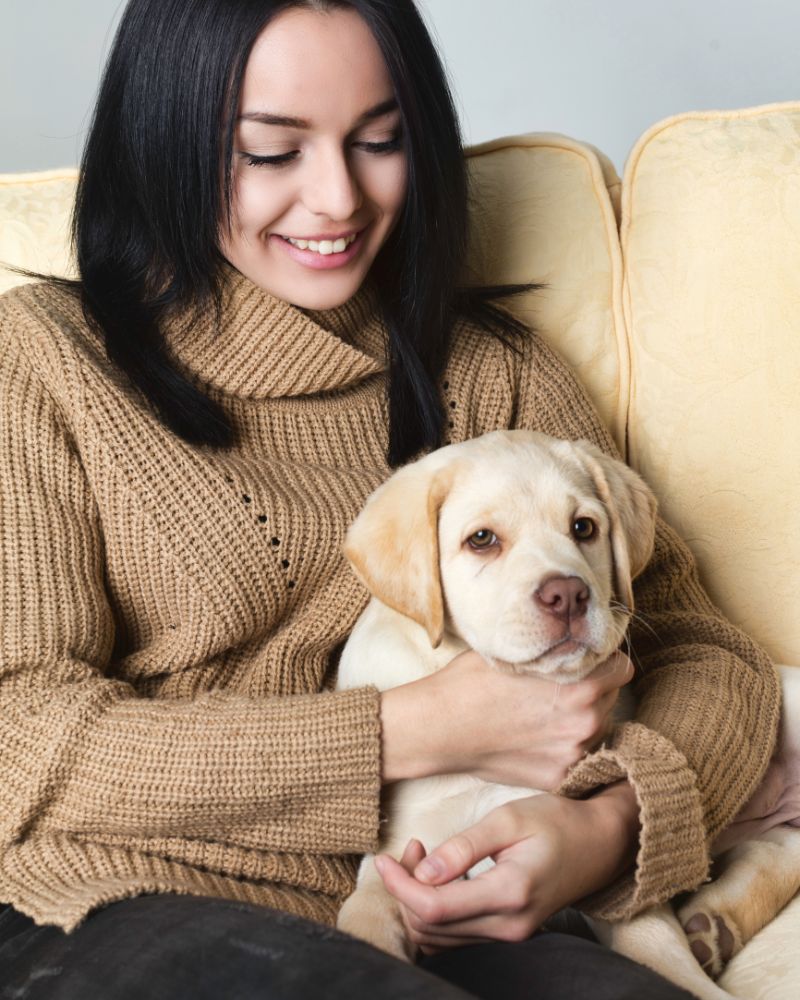 Labrador puppies require time dedicated to feeding, training, and socialization. Consider your work and lifestyle commitments before deciding if you can adequately care for a Lab puppy.
Labrador Puppy Training Time
Proper training is essential for the wellbeing of your Labrador retriever. Allocate enough time to train your Lab and consider enrolling in a professional training program, such as Pippa's Training Tips.
How To Train A Lab Puppy
Training a Lab puppy involves consistency and patience. Focus on positive reinforcement and crate training, and make sure to expose your puppy to a variety of situations and environments to ensure they are well-socialized.
Labrador Exercise Requirements
Labrador retrievers require regular exercise to maintain their physical and mental health. Plan for daily walks, playtime, and other activities to keep your Lab active and engaged.
3. Can You Afford A Dog?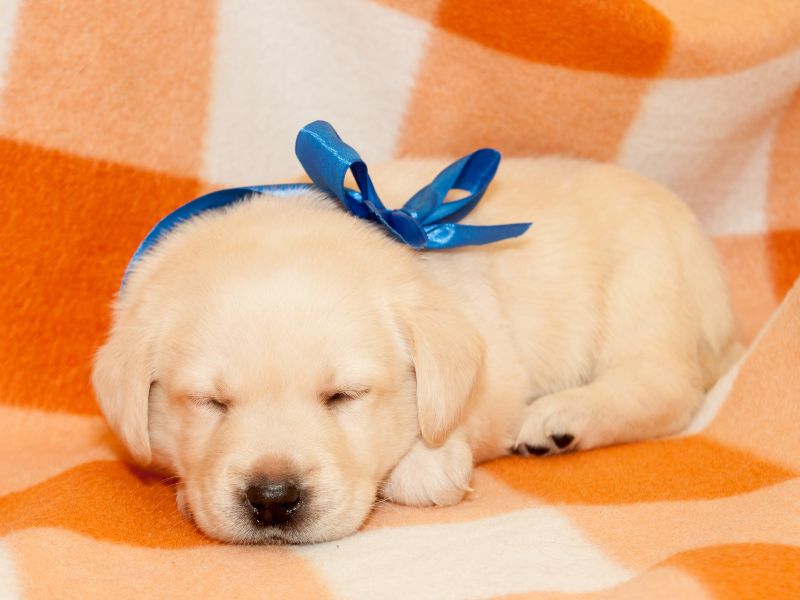 Consider the financial implications of owning a Labrador puppy, including initial costs, ongoing expenses, and potential health care costs. The Cost Of Keeping A Labrador can help you understand what to expect.
How Much Do Labradors Cost From Labrador Breeders?
Labrador puppies can be expensive, especially when purchasing from reputable breeders. Research the average cost in your area and make sure to budget for this expense.
Labrador Retriever Health Care
Labradors are prone to certain health issues, such as hip and elbow dysplasia. Regular veterinary check-ups and preventative care are essential to keep your Lab healthy.
Labrador Puppy Costs
Anticipate the costs of food, vet visits, vaccinations, and other essential items before bringing a Labrador puppy home.
4. Will An Adult Labrador Suit Your Lifestyle?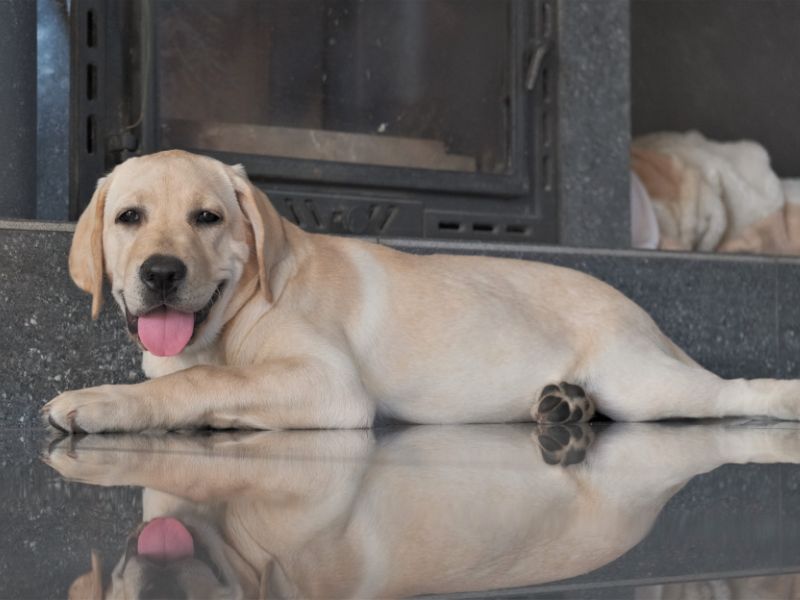 Consider whether an adult or older Labrador might be a better fit for your lifestyle, as they may require less training and have more established habits.
Labrador Retriever Shedding And Mess
Be prepared to manage shedding and mess – Labradors have a double coat and can leave hair around your home. Regular grooming and cleaning will help minimize this issue.
5. Will A Dog Fit In With Your Family
Think about how a Labrador will interact with your family members, including children and other pets. Labradors are typically friendly and good with children, but it's essential to consider your specific circumstances.
6. Is A Labrador Puppy The Right Breed For You?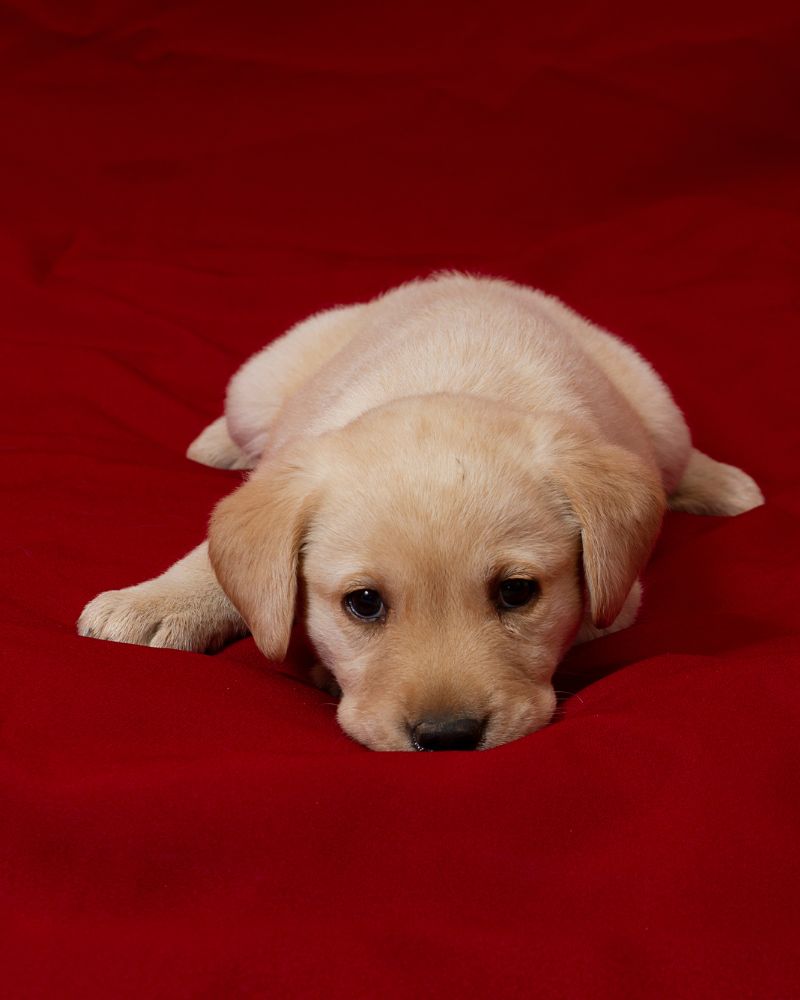 Research the breed and their characteristics before deciding if a Labrador retriever is the right fit for you and your family. This will ensure a harmonious relationship and a happy home environment for your dog.
Anything Else To Consider Before Bringing Home A Labrador Puppy?
Evaluate any other unique factors or situations that may impact your decision to bring home a Labrador puppy. Make sure you have a clear understanding of what owning a Labrador entails and that you're fully prepared to care for your new family member.