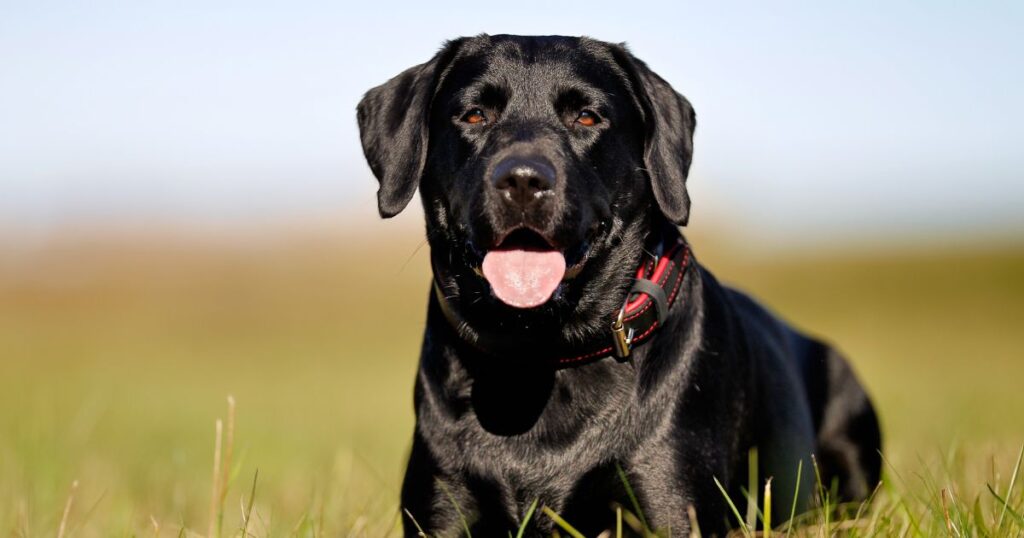 Labrador Retrievers are known for their wonderful temperament and affectionate nature, making them an ideal choice for families and pet lovers alike. These gentle and intelligent dogs boast a variety of qualities that contribute to their immense popularity as pets. They are not only friendly and easy to train, but are also known for their loyalty and protective instincts, ensuring a strong bond with their owners.
One of the key reasons Labradors make great pets is their gentle demeanor, which makes them suitable companions for households with young children or vulnerable individuals. Their willingness to please and natural affinity for learning allow them to adapt well to various environments, such as family homes, therapy settings and service partnerships. With proper training and socialization, a Labrador Retriever can become a cherished family member providing unconditional love and companionship.
Labradors also require regular exercise and mental stimulation to maintain their health and happiness. Owners can expect to engage in daily walks, runs, or playtime to fulfill their Labrador's physical needs. Their strength, enthusiasm and love for the outdoors make them an excellent choice for those who enjoy an active lifestyle. By meeting their Labrador's exercise requirements, owners can ensure that their beloved pet remains healthy and content throughout their life.
1. Labradors' Listen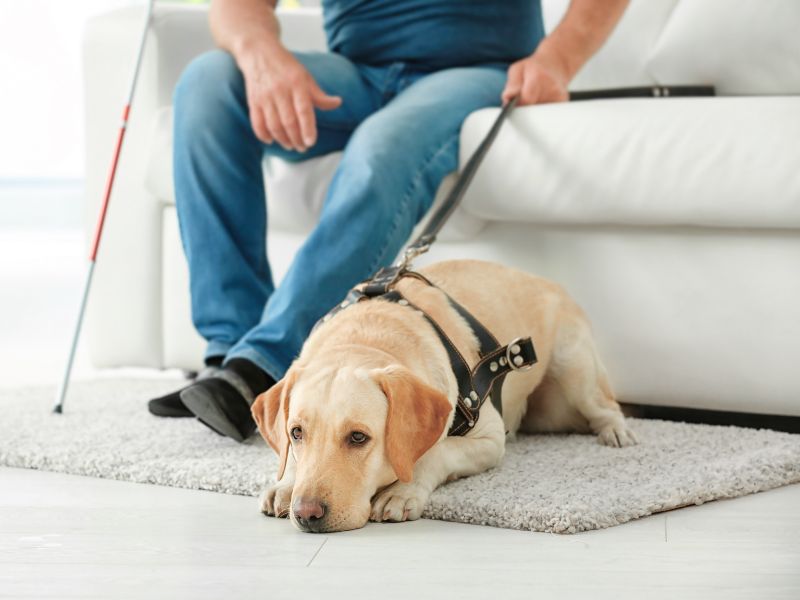 One of the reasons Labradors make great pets is their ability to listen attentively to their owners. These intelligent canines enjoy human company and are known for their patience, which allows them to focus on their owner's needs and emotions.
Labradors are not only good at listening to verbal commands but are also skilled at picking up on non-verbal cues, making them an excellent breed for various roles like therapy, guide, and service dogs. Their ability to understand and empathize with people stems from their history as hunting companions, where they had to be in tune with their human partners.
When owners need a friendly companion to confide in, Labradors are perfect, as they don't judge and are always willing to lend a listening ear. This unconditional love and support make them a fantastic choice for families or individuals who seek a loyal and empathic pet. According to the The Labrador Site, Labradors share many common traits that make them ideal pets, and their ability to listen truly sets them apart from other breeds.
2. They Don't Judge
One of the most endearing qualities of Labradors as pets is their non-judgmental nature. These loving dogs don't care about your flaws, your past, or your occasional grumpy mood. They love unconditionally and provide unwavering support regardless of the circumstances.
This unconditional love and acceptance from Labradors can not only bring great joy to their human companions, but can also benefit owners' mental health. Studies have shown that pets, especially dogs like Labradors, can help reduce stress, anxiety, and depression in their owners.
Moreover, Labradors' gentle demeanor allows them to be very patient with children, making them an excellent choice for families. Their willingness to be a loyal and supportive companion makes them a favorite among dog owners and is one of the main reasons Labradors are so well-loved as family pets.
Additionally, Labradors are known for their easygoing temperament and adaptability. They are happy in a wide variety of environments and are not easily agitated or stressed. This makes them great companions for both new owners and experienced dog owners alike.
3. They Offer Comfort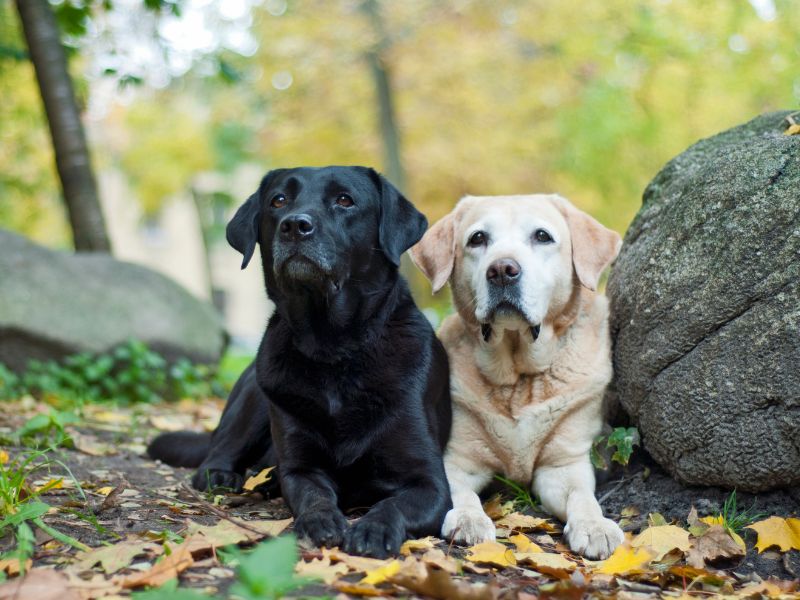 Labradors are known for their gentle and affectionate nature, making them excellent companion dogs for those in need of emotional support or a furry friend to snuggle with. They have a calming presence that can be a great asset for individuals experiencing anxiety, depression, or other emotional challenges.
As a highly social breed, Labradors thrive on human interaction and are always eager to please their owners. They form strong bonds with their families and can provide a sense of comfort and stability, especially during difficult times. The act of petting, hugging, or simply being in the presence of a Labrador can have a positive impact on a person's well-being, helping to alleviate stress and promote relaxation.
Moreover, the steady and consistent temperament of Labradors is a trait that contributes to their success as therapy and service dogs. These dogs are frequently used for their comforting abilities in settings such as hospitals, nursing homes, and schools, where they offer companionship and solace to people who may be going through a difficult timesource.
Labradors' natural inclination to offer comfort and their easygoing personalities make them great pets for people of all ages, from children to senior citizens, and everyone in between. Their ability to adapt to their owner's needs and provide emotional support makes them a top choice for those seeking a loyal and comforting companion.
4. Labradors Are Gentle
Labrador Retrievers are known for their gentle and friendly nature. This trait makes them a popular choice for families, as they tend to be patient and affectionate with children. Their sweet disposition also makes them great companions for people of all ages, from young kids to seniors.
Although Labs can be energetic and bouncy, they are also amiable and rarely show aggression. According to The Labrador Site, Labs are not naturally inclined to nipping beyond their puppy days, and they are not commonly found to be aggressive. This makes them some of the safest dogs to have around vulnerable individuals.
Their steady and kind temperament also extends to other animals, as Labradors often get along well with other pets. This adaptability makes them a great addition to households with existing pets, promoting a harmonious living environment.
Gentleness in Labradors, however, does not mean they are lazy or inactive. They are a highly intelligent and energetic breed, requiring regular exercise and mental stimulation. Engaging them in activities like fetch, swimming, or obedience training is not only beneficial for their physical and mental well-being but also helps strengthen the bond between the dog and its owner.
5. They Give Companionship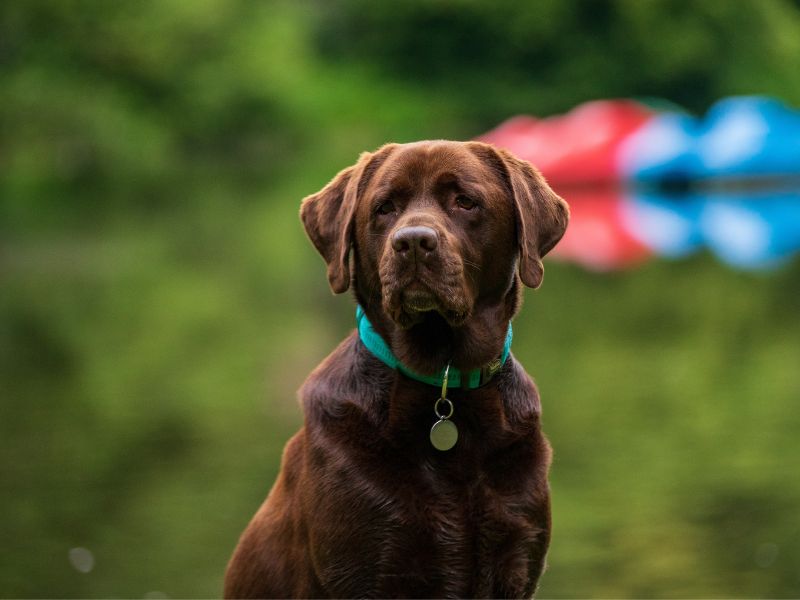 Labrador Retrievers are known for their friendly and outgoing personalities, making them excellent companions for all types of households. They have a natural ability to bond with their families and provide a comforting presence for those with special needs or during difficult times.
Labradors are highly social animals and thrive in environments where they can interact with their human family members as well as other pets. As PetHelpful mentions, they have a genuine love for people and a strong desire to please, which encourages them to form strong and lasting bonds with their owners.
Not only are they loyal, but they are also intelligent and can be trained to perform various tasks, making them great partners for therapy and service work. In addition, their adaptability and versatility allow them to be suitable companions for both single individuals and whole families, as noted by Juniper Pets.
Their friendly nature and easy-going temperament make them great playmates for children, and they're also patient enough to handle the energy and enthusiasm that kids bring. Labradors enjoy participating in various activities and outings, which can encourage socialization and physical exercise for the entire family.
In summary, Labradors offer companionship in numerous ways thanks to their friendly disposition, loyalty, and adaptability. Their presence can greatly enhance the quality of life for their families by providing emotional support, encouraging socialization and exercise, and serving as loyal and dependable friends.
6. They Are Enthusiastic
Labradors are well-known for their enthusiastic and energetic nature. They exude positivity and are always excited to explore new experiences, making them great companions for various activities. Their zest for life is infectious and can brighten up any household or environment they are a part of.
Being an enthusiastic breed, Labradors are not shy and can easily adapt to different situations. They are outgoing and friendly which makes them excellent with children, other animals, and even strangers. This cheerful approach to life contributes to their being a very trainable and adaptable breed.
Their enthusiasm also extends to their willingness to participate in various activities with their families, whether indoors or outdoors. They make great playmates and adventure companions, enjoying hiking, swimming, and other physical activities that help them burn off their boundless energy. This ensures that they stay healthy and maintain a strong bond with their family members.
Labradors' enthusiastic nature makes them particularly suitable for various roles, including service, therapy, and hunting partners. Their strong work ethic, combined with their eagerness to please, is a major reason why they are consistently one of the most popular dog breeds worldwide.
7. They Get Stuck In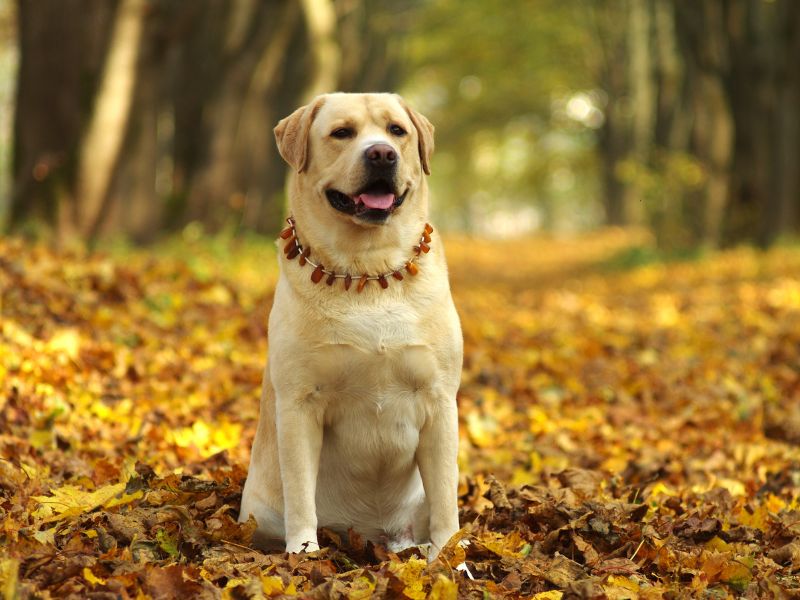 Labradors are known for being enthusiastic and eager to participate in whatever activities their owners are involved in. They have a joyful approach to life, making them wonderful companions for various tasks and adventures.
Their strong, energetic nature allows them to engage in different types of activities with gusto. Whether it's running, swimming, or playing fetch, Labradors are always up for the challenge. This makes them suitable pets for families with active lifestyles and ensures that they never get bored. American Kennel Club highlights the importance of training and socialization for these bouncy dogs, which can be easily achieved thanks to their intelligent and eager-to-please personalities.
Apart from physical activities, Labradors also enjoy being involved in their owners' day-to-day routines. According to labradorsecrets.com, they want to be a part of whatever their owners are doing, whether it's cooking, gardening, or simply watching TV. Their engaging nature makes them excellent companions and loyal friends.
However, it's crucial to ensure that Labradors are provided with sufficient exercise to prevent boredom and destructive behavior. PatchPets emphasizes the importance of daily walks or runs and providing ample playtime and toys to keep these energetic dogs entertained and happy.
8. Labradors Are Confident
One of the many reasons why Labradors make great pets is their innate sense of confidence. This confidence stems from their history as gundogs, which required them to be bold and fearless during hunts. This natural confidence makes them adaptable and resilient pets in various environments and situations.
Labradors are not only confident but also kind and interested in their surroundings. They approach new experiences and environments with curiosity and enthusiasm, which makes them enjoyable companions for adventures and outings. Their friendly demeanor allows them to easily socialize with other dogs, animals, and people.
Having a confident dog also brings advantages when it comes to training. Labradors, known for their intelligence and eagerness to please, are often easier to train in comparison to dogs with lower confidence levels. This is because they are more likely to trust their handlers and face challenges head-on.
Additionally, Labradors are skilled at sensing their owner's emotions, which further bolsters their confidence. They can quickly learn to recognize when their owner is anxious or upset, and provide comfort and support in those moments. This ability to empathize with their human companions also contributes to their success as therapy and service dogs. (source)
A confident Labrador is an asset to any family, providing not only fun and enjoyment but also the security of knowing they are resilient and adaptable in various situations. This confidence, paired with their affectionate nature, is one of the many reasons why Labradors continue to be a popular choice for families.
9. Labradors Are Loyal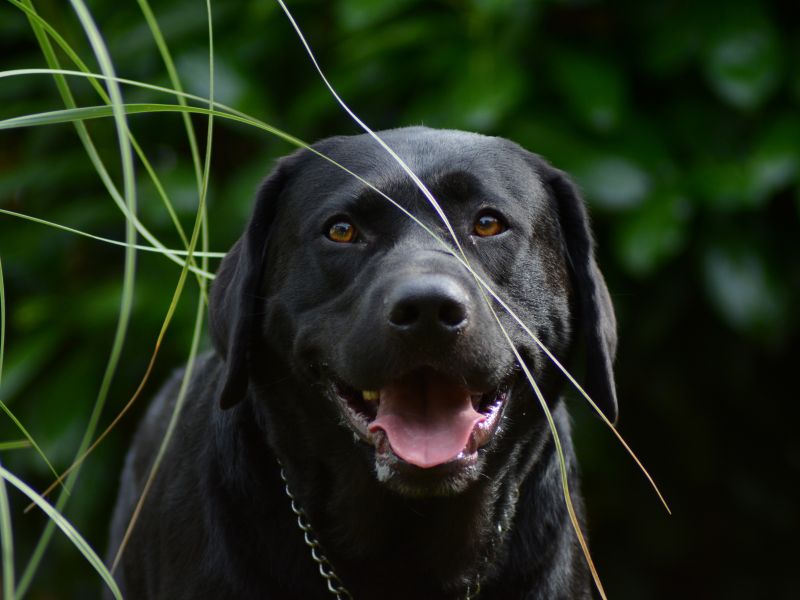 Labrador Retrievers are known for their unwavering loyalty to their families. This devotion makes them an ideal choice for families who are looking for not only a pet, but a lifelong friend and protector.
Over the years, Labradors have been bred to work closely with people as gundogs, which has helped instill this sense of loyalty into the breed. As hunting companions, Labs needed to have a strong bond with their handlers in order to effectively work together. This deep connection has translated into the modern-day Labradors, who are well-known for their attachment and commitment to their families (source).
Labrador Retrievers are not only loyal but are also inherently kind, interested, and enthusiastic, which makes them excellent companions in various situations. These characteristics contribute to their interactions with other people and animals, allowing them to quickly make new friends and be well-mannered in social settings (source).
Due to their loyalty and intelligence, Labradors can be trained easily for various tasks, such as assistance and therapy work, search and rescue, and more. Their loyalty to their humans is one of the reasons they excel in these roles, as they are naturally motivated to support and assist their handlers (source).
In conclusion, the loyalty of Labradors, combined with their intelligence, friendliness, and eagerness to please, makes them great pets, and a top choice for many families.
10. Labradors Are Brave
Labrador Retrievers are known for their courageous demeanor and unwavering loyalty. These qualities are evident in their willingness to protect their human companions and go above and beyond in the face of adversity. The stories of their bravery are not limited to working Labs, but can be found in everyday family pets as well.
Labradorsecrets.com shares numerous accounts of heroic Labs who have been trained to perform certain tasks in dangerous situations, as well as those who unexpectedly take risks or go the extra mile to protect their loved ones. Such acts of valor highlight the breed's innate desire to safeguard those they care for.
Labradors are often chosen for their ability to work in various capacities, such as police and military dogs, search and rescue, and therapy and service dogs. Their bravery, combined with their intelligence and adaptability, make them indispensable partners in these fields. An example of a Lab's heroism is the story of a blind Labrador named Norman who saved a 15-year-old from drowning in a river, as mentioned by PawTracks.
While Labs are known to be friendly and gentle, their bravery should never be underestimated. This quality adds to the many reasons why Labradors make excellent pets and trusted companions for individuals and families alike. One should always remember, however, that every dog is an individual and generalizations about the breed cannot be applied to every single member.
11. Labradors Are Funny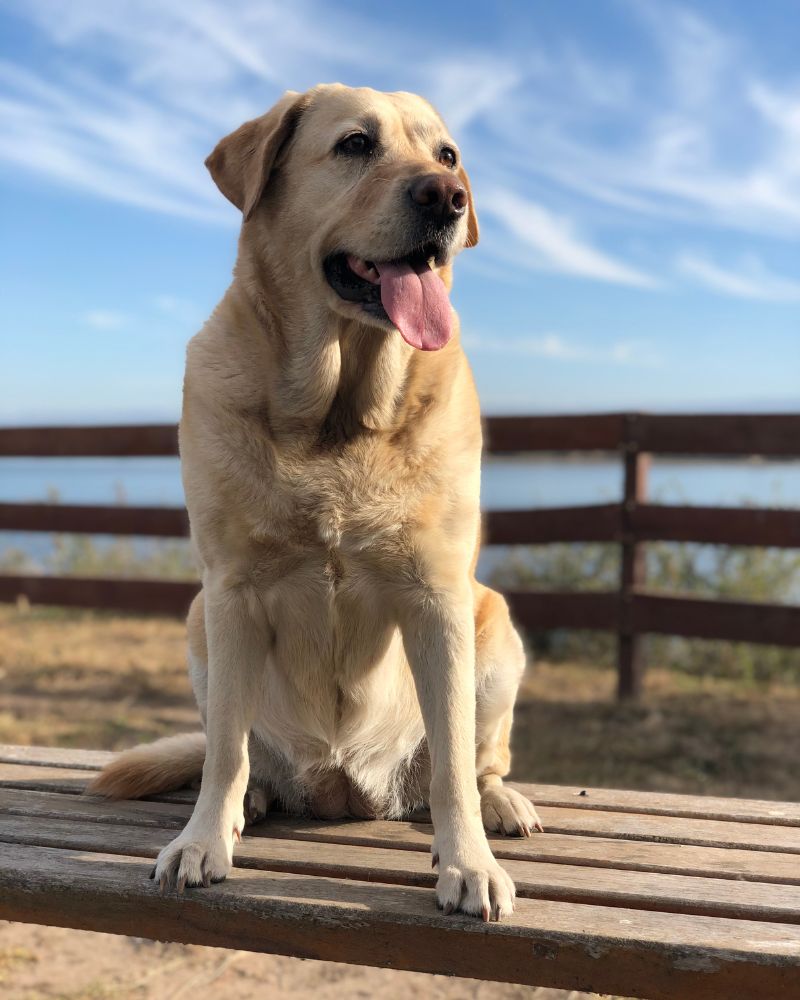 Labradors have a playful and hilarious nature that brings joy to their owners. Their sense of humor often reveals itself in their everyday antics.
For example, Labradors are known for their love of water, and they often find delight in splashing around in puddles or pools. They may surprise their owners by jumping into bodies of water or getting excited about rain or sprinklers. This love for water often results in adorable and funny moments.
Another aspect that makes Labradors funny is their tendency to carry things around in their mouths. Originally bred as retrievers, they might casually grab objects like shoes, toys, or leaves and stroll around the house with their new "treasures." This behavior might make you chuckle and wonder what they are thinking.
Labradors are also known for their enthusiastic greetings. They may start wiggling and wagging their tail with joy, bounding up to people to show their excitement. This energetic display of affection can be both heartwarming and comical to witness.
Lastly, their boundless energy makes them great playmates, and they often engage in entertaining activities like chasing their own tails, engaging in a game of fetch, or just flopping around playfully. It's easy to spend hours enjoying and laughing at their amusing personality.
12. Labradors Keep Us Fit
Labradors are known for their energetic nature and love for exercise. These large dogs are bred to work and need a certain amount of daily activity to stay healthy and happy. Engaging in regular walks and playtime with a Labrador can greatly benefit their owner's fitness levels.
One of the main reasons Labradors make great pets is that they encourage their owners to stay active. Going for walks, hikes, and runs with a Labrador not only helps maintain the dog's physical health, but also promotes a healthy lifestyle for the owner. This shared love for activity strengthens the bond between the pet and its human companion.
Additionally, Labradors are adept at various sports and outdoor activities. They excel in retrieving, swimming, and agility training. By participating in these sports and exercises with a Labrador, owners can improve their own cardiovascular health, muscle strength, and overall well-being.
Having a Labrador as a pet also fosters a sense of responsibility to keep up with the dog's activity needs. Owners often find themselves waking up early and taking breaks from their daily routines to ensure their Labrador gets the exercise it needs. This can lead to the development of consistent exercise habits, which are crucial for maintaining a healthy lifestyle.
Lastly, owning a Labrador can also have positive effects on mental health. Studies show that regular exercise can help reduce stress, improve mood, and boost self-confidence. By staying active with their lovable and energetic Labrador, owners can experience the countless benefits of a fit lifestyle, both physically and mentally.
13. Labradors Help Us Live Longer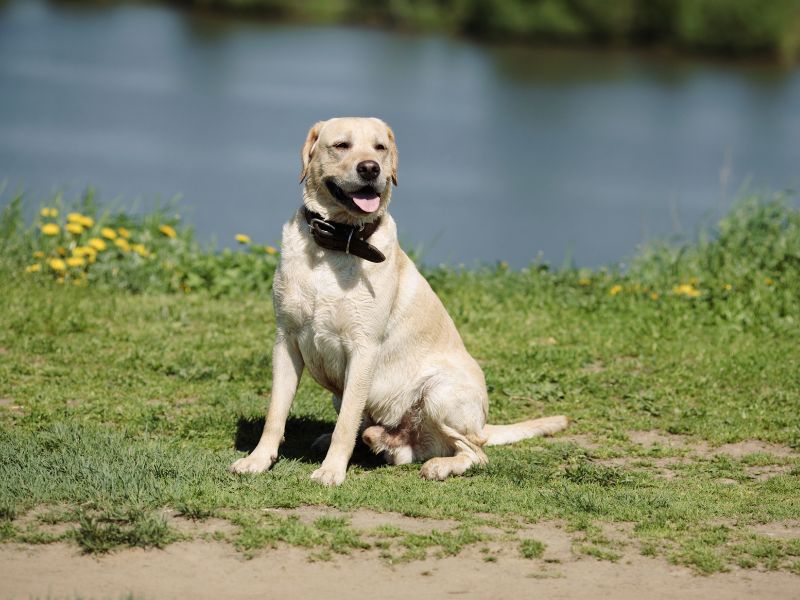 Labradors are known for their ability to increase their owner's longevity. By owning a Labrador, you are likely to have more motivation to engage in regular exercise, as they are high-energy dogs that enjoy being active with their human companions. This increased physical activity can lead to a longer, healthier life.
According to The Labrador Site, having a Labrador can provide you with more opportunities for exercise, such as walking, running, or playing fetch, which can have a positive impact on your overall health. These activities can help to lower the risk of heart disease, obesity, and other health complications related to a sedentary lifestyle.
Having a Labrador can also offer various mental health benefits. Caring for a pet can reduce stress, increase happiness, and provide a sense of purpose. Labradors are particularly known for their friendly and affectionate nature, helping to create a strong bond with their owners that can lead to emotional well-being.
In addition to their role in promoting exercise and mental health, Labradors are also known for their abilities as service dogs. Their intelligence and trainability make them excellent candidates for assisting people with disabilities, providing medical alert services, and offering emotional support. When Labradors work as service animals, they often contribute to a better quality of life for their handlers, which in turn can lead to increased longevity.
14. Labradors Keep Us Busy
Labradors are known for their energy and enthusiasm, making them perfect companions for people looking to stay active and engaged. Their natural curiosity and playfulness can lead to countless hours of fun and bonding between pet and owner.
As The Labrador Site highlights, Labradors can be especially beneficial for individuals who have retired or have children who have moved away. The presence of a Labrador in the household brings a sense of purpose and activity, ensuring that life never feels lacking.
One key aspect of keeping a Labrador busy is ensuring they receive adequate physical exercise. This can be achieved through daily walks, hikes, or trips to the park. Labradors are also fond of swimming and playing fetch, so incorporating these activities can add variety to their routine.
Physical activities: Daily walks, hikes, trips to the park, swimming.
Mental stimulation: Puzzle toys, scent games, obedience training.
Positive reinforcement: Rewarding good behavior with treats, praise, and affection.
In addition to physical exercise, it's crucial to provide Labradors with mental stimulation as well. Engaging their intellect can help prevent boredom and destructive behaviors. Puzzle toys, scent games, and obedience training can all contribute to a Labrador's mental development and overall happiness.
Through active engagement and regular activities, Labradors thrive in environments that keep them busy and mentally stimulated. By providing a balance of physical and mental exercise, Labradors make wonderful pets that offer endless joy and companionship.
15. Labradors Encourage Us To Learn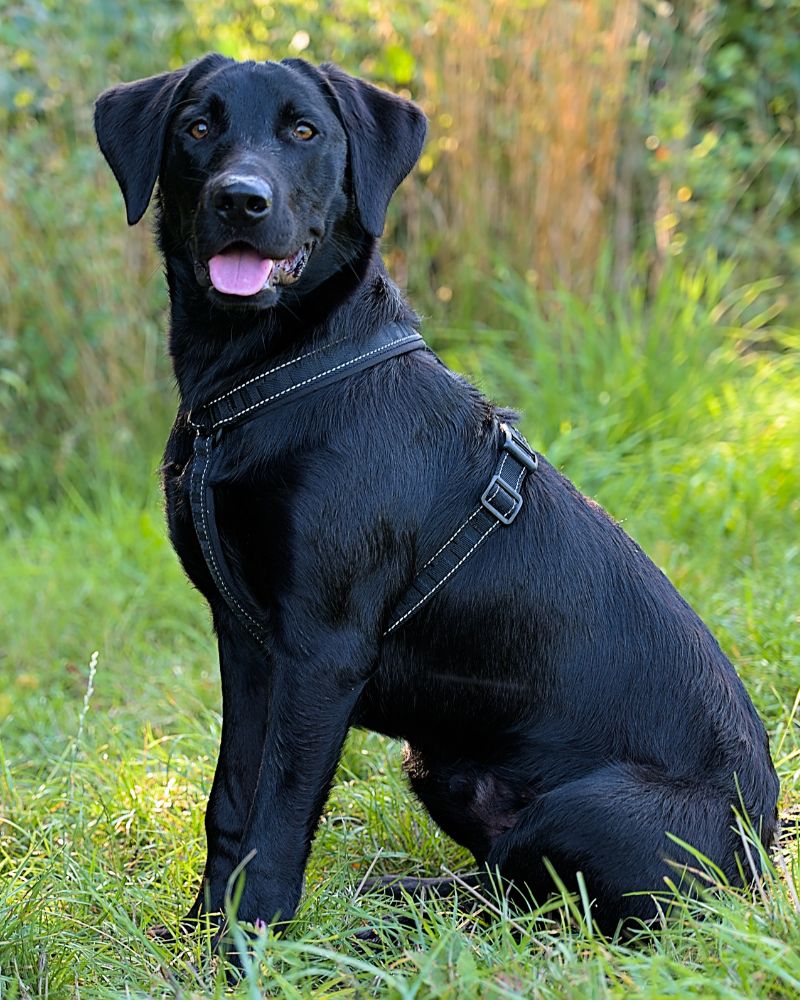 Labradors have an innate love for learning and exploring, which can help encourage their owners to learn new things as well. Whether it's teaching them new tricks or discovering more about the breed, Labradors can inspire a passion for learning.
Owners can benefit from this by taking an interest in Labrador Retriever-specific training methods and understanding their physical and mental needs. Engaging with such resources can enhance the bond between owner and pet, paving the way for a stronger and more fulfilling relationship.
Not only can the owner reap the benefits from their Labrador's curiosity, but so can the entire family. A Labrador's enthusiasm for education can be contagious, inspiring everyone in the household to take part in activities designed to stimulate their minds.
Some ways to embrace this enthusiasm for learning include:
Enrolling in a training class together
Participating in breed-specific events and clubs
Attending workshops on pet care, dog psychology, or even canine-friendly sports
By exploring new opportunities for learning and growth alongside their loyal Labradors, owners can strengthen the bond they share with their pets, make new friends in the process and discover untapped talents within themselves and their pooch.
16. Labradors Are Eager To Please
Labradors are known for their desire to please their owners, making them excellent pets and companions. This eagerness is a key aspect of their loving and loyal nature, and it can be observed in various situations such as training, playing, or simply spending time with their humans.
Their motivation to please can be driven by different factors, such as food, praise, or even just physical affection. By understanding what motivates your Labrador, you can effectively use this trait in training sessions and to further strengthen the bond between you and your pet. In fact, this trait is one of the reasons why Labradors are popular as service dogs, search and rescue dogs, and guide dogs.
However, it is important not to solely rely on their eagerness to please, especially during training. Incorporating treats and positive reinforcements can help maintain their motivation and make training sessions more enjoyable and effective. This is particularly important because Labradors are energetic dogs that require regular exercise and mental stimulation to maintain their overall well-being.
Remember that a Labrador's eagerness to please is not just about training and activities—it also contributes to their friendly, outgoing, and loyal personalities. By acknowledging and using this trait, you can develop a strong bond with your Labrador and enjoy many happy years together as a family.
17. Labradors Are Loving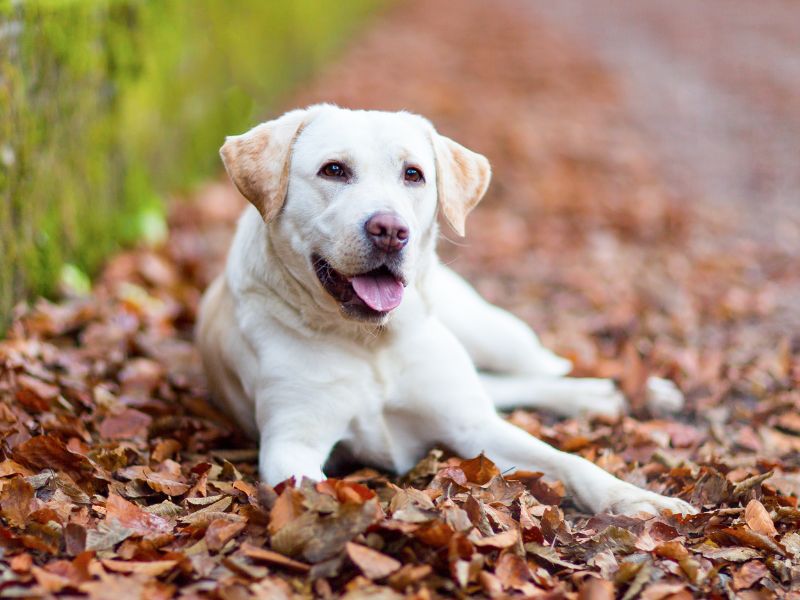 Labradors have a natural knack for being loving and affectionate towards their owners and families. Their love is rarely directed at just one person, making them excellent family pets as they share their affection with everyone in the household. This warmth extends to friends and even strangers who they may encounter during their daily walks or outings. The Labrador Site highlights this particular characteristic in Labs, emphasizing their loving nature as one of the reasons they make great pets.
Aside from their affectionate demeanor, Labradors are also known for their loyalty and devotion. This makes them fantastic companions that are always eager to please their owners. They bond deeply with their families, creating long-lasting relationships based on trust and care.
Their loving personality, combined with their intelligence, makes Labradors suitable for various roles like therapy and service dogs. As The Labrador Site reports, they have proven to be great partners for people with special needs, providing comfort, safety, and support through their unyielding love and affection.
In conclusion, the loving nature of Labradors is undeniably one of their most endearing traits. Whether it's a simple nuzzle or cuddle, Labs never hesitate to shower those around them with adoration and warmth, making them truly wonderful pets and companions.
18. Labradors Make Us Better People
One of the amazing benefits of owning a Labrador is the positive impact it can have on the owner's emotional well-being and personal growth. Being patient and focused is crucial to maintaining a healthy relationship with a Labrador, as they can be quite energetic and sometimes even challenging.
Having a Labrador helps in developing a sense of responsibility as owners need to provide proper care, training, and exercise for their dogs. This commitment to their well-being can translate to other aspects of life, such as relationships and work. They are also known for their friendly nature, helping owners to build social connections with other dog owners and enthusiasts.
Their ability to serve as therapy and service dogs is another testament to their positive impact on people's lives. Labradors are known to be gentle, making them excellent companions for individuals who may require emotional support or assistance with daily tasks.
Here are some ways owning a Labrador can improve an individual's life:
Developing patience and focus
Teaching responsibility and commitment
Improving social connections
Providing emotional support and comfort
In summary, Labradors not only make excellent pets, but they can also contribute to personal growth and self-improvement. Their gentle nature, combined with the responsibilities of taking care of them, can help people become better versions of themselves.